IOTE 2023 International Internet of Things Exhibition in Shenzhen will be launched at Shenzhen World Exhibition & Convention Center on September 20-22, 2023! IOTE 2023 is the largest and most comprehensive IoT expo in Asia. At this time, we are delighted that Sibituo Technology will join us as an exhibitor!

Company Name: Beijing Sibituo Technology Co., Ltd.
Booth: 11B27
Introduction:
Beijing Sibituo Technology Co., Ltd. was established in 2008. It is an advanced IoT (Internet of Things) technology company in China. It has a profound background in intelligent terminal technology and focuses on the productization of IoT technology.
For more than ten years, the company has made long-term efforts and accumulation in industry-specific technical routes such as the underlying development and custom tailoring of embedded systems, the integration of barcode and RFID identification technologies, reliability design, and explosion-proofing, forming a solid foundation for specific applications in various industries. Intelligent hardware products and solutions that match the scene in depth. Based on its technology and experience, it provides customers with suitable solutions to meet their various needs.
Sibituo has formed long-term cooperative relationships with partners in the industry in the fields of automatic identification, Beidou applications, petroleum and petrochemicals, retail FMCG, public transportation, and public safety and services, and has gained industry recognition and partners' trust. At the same time, the company attaches great importance to and actively explores overseas markets and values the value of channel partners. Over the years, it has accumulated long-term partners in more than a dozen countries to serve global users.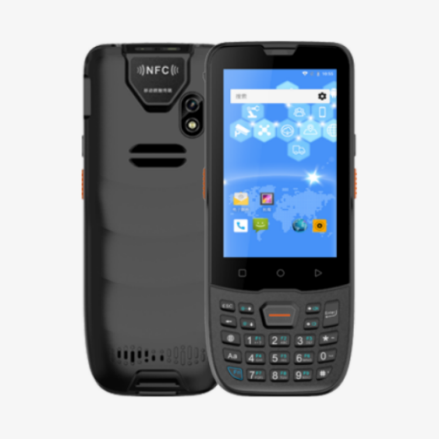 IOTE 2023 The 20th International Internet of Things Exhibition Shenzhen Station will be held in the Shenzhen World Exhibition and Convention Center on September 20-22, 2023. Exhibitors can use the Internet of Things applications to display innovative products and solutions in smart homes, smart cities, industrial automation, smart medical care, etc., and show the audience the future development direction of intelligence, digitalization, and smart services. This will bring more in-depth understanding and experience to exhibitors, visitors, and professionals while promoting innovation and cooperation in the IoT industry, injecting new vitality into the construction of a smart society and the development of the digital economy. Now click the link below to sign up for the exhibition!
To register:https://eng.iotexpo.com.cn/sz/Visitors.html?source=YJ1