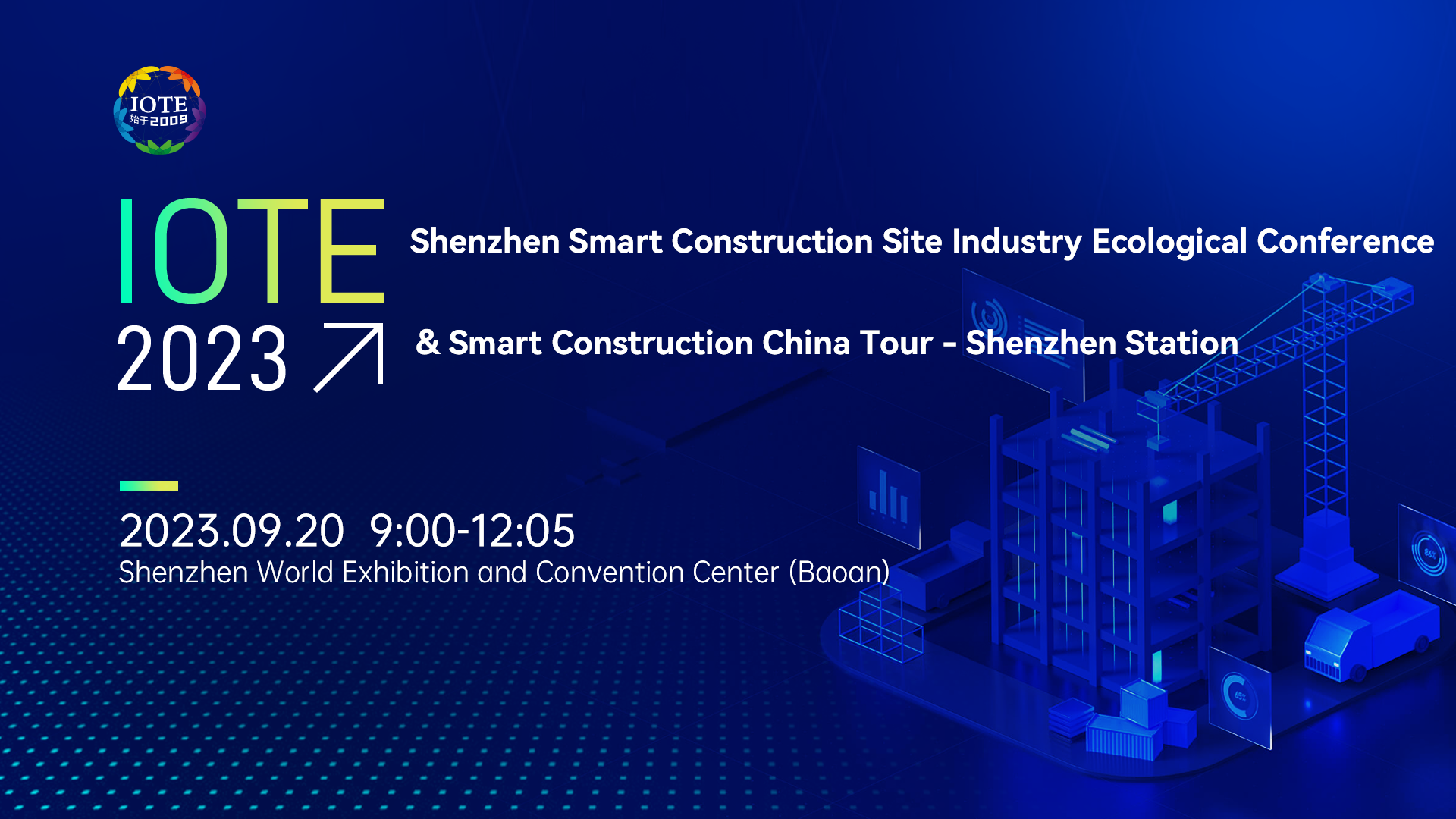 Exhibition background:

At present, my country's smart construction site industry is developing rapidly. From 2016 to 2020, the scale of my country's smart construction site market increased from 6.21 billion yuan to 13.86 billion yuan, with a compound annual growth rate of 22.2%. It is expected to further increase to 36 billion yuan in 2025. However, since the regulatory departments at all levels are independent of each other and have strong regional attributes, it is very difficult to implement smart construction sites across the country.
2023 Smart Construction Site Industry Ecological Conference: With the smart construction site management system as the core, build an entire upstream, midstream, and downstream industrial chain, and at the same time integrate the core technologies of IoT perception, artificial intelligence, big data, and cloud storage, and finally empower the implementation of scene-based applications in engineering construction. able! At that time, well-known upstream and downstream enterprises and industry celebrities in the industrial chain, such as smart construction site software manufacturers, BIM manufacturers, algorithm manufacturers, and AI smart hardware manufacturers, will be invited to discuss with you the current situation and future development trends of the industry, and at the same time, face-to-face for both the supply and demand sides of the industry To build an excellent platform for local communication, understanding, and business cooperation. We sincerely look forward to your participation, and we will witness the take-off of the industry together!

Smart Construction Site China Tour-Shenzhen Station: Smart Construction Site China Tour, with the smart housing construction platforms of various provinces and cities as the core, invites platform parties and shortlisted companies to explain relevant local policy information. To accelerate the transformation and upgrading and high-quality development of the construction industry, and promote the construction of pilot cities for smart construction with high quality, Shenzhen issued the "Shenzhen Smart Construction Pilot City Construction Work Plan" in May 2023. By the end of 2023, the city's intelligent construction and construction industrialization coordinated development system will be initially formed. By the end of 2025, the city will have included no fewer than 100 smart construction pilot projects.
Exhibition agenda:
Time: September 20
Venue: Shenzhen World Exhibition and Convention Center (Baoan)
| | |
| --- | --- |
| Time | topic |
| 9:00-9:10 | Theme Sharing of Smart Construction Site China Tour |
| 9:10-9:20 | Introduction to Shenzhen Smart Housing Construction Platform |
| 9:20-9:40 | Project, Group, and Supervision Smart Construction Site Platform Introduction |
| 9:40-10:00 | Application of Hoisting Equipment Monitoring System in Smart Construction Site |
| 10:00-10:20 | BIM sharing |
| 10:20-10:40 | 3DVR panorama |
| 10:40-11:00 | Sharing by local service providers on smart construction sites |
| 11:00-11:20 | Smart Helmet |
| 11:20-11:40 | Smart Construction Site Supply Chain Financial Services |
| 11:40-12:00 | Smart Construction Site Roundtable Forum |
| 12:00-12:05 | 2023 Smart Construction Site Industry Report Released |