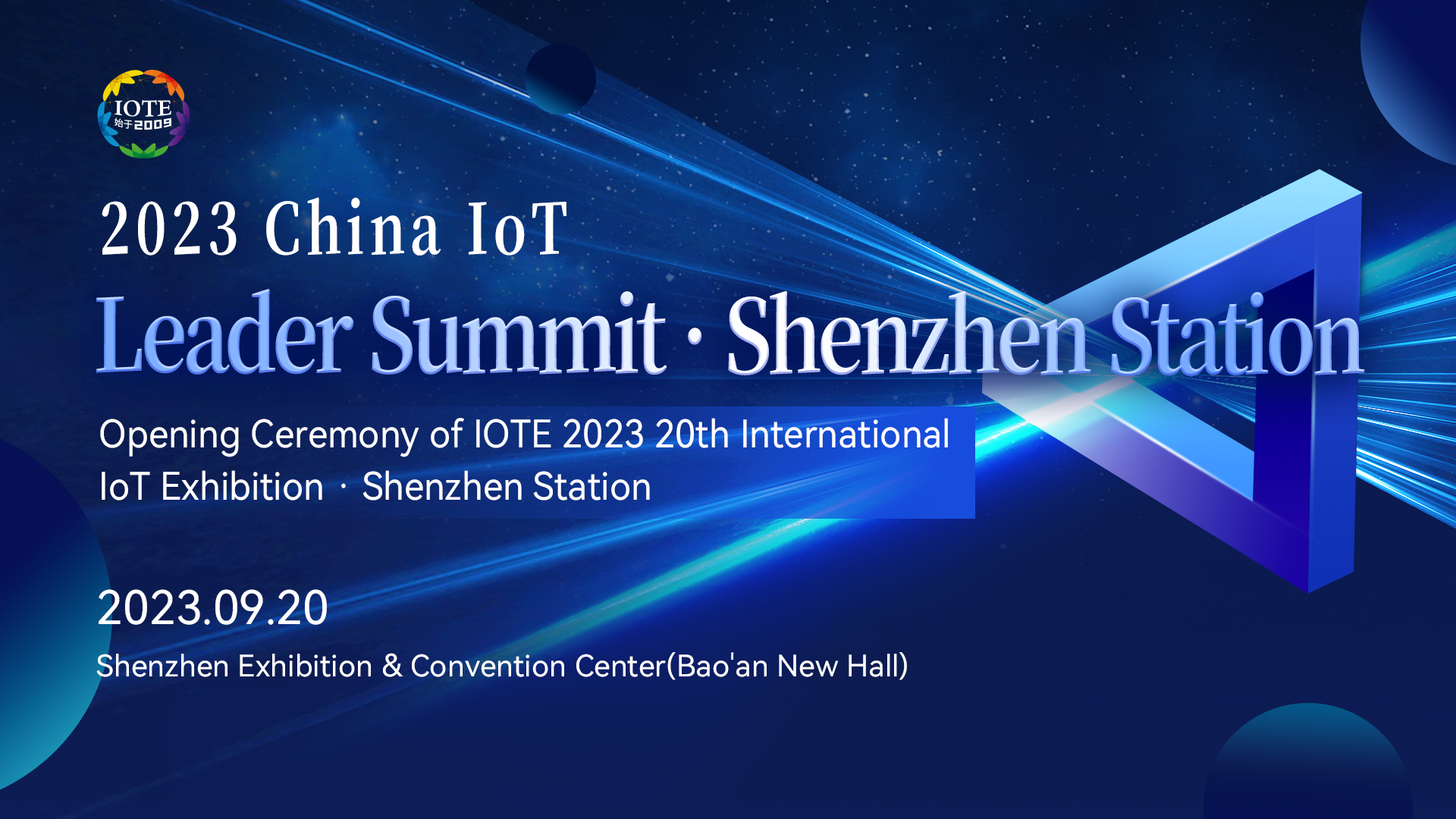 Exhibition Background:
In this era of uncertainty, finding opportunities for certainty has become a topic of concern for everyone. As the pace of social development slows down, the difficulty of making money increases in various industries. However, there are still new opportunities to be found. Clearly, the next theme of social development is digitization and intelligentization, with the Internet of Things (IoT) serving as the cornerstone of the digital economy.
In terms of digital connectivity, cellular technology, including NB-IoT, Cat.1, 5G/redcap, continues to grow at a decent rate. Bluetooth, WiFi, and other wireless technologies also maintain a strong growth momentum based on billions of devices each year. Additionally, passive IoT technologies represented by RFID are growing towards a scale of hundreds of billions of devices per year.
Behind the rapid development, applications of the IoT industry are blooming. If we pay attention, we will notice numerous IoT products and applications around us, such as smart locks, robotic vacuum cleaners, smart water/gas meters, smart bicycles, unmanned shopping devices, and more.
Fragmentation has long been a chronic issue in the IoT industry. Finding standardization in this fragmented market is a concern for everyone in the industry. In recent editions of the IOTE IoT Exhibition, we have seen an increasing number of IoT industry solution providers offering products with integrated functionalities, without significant cost increases, which are readily accepted by the market.
It can be said that in the race full of opportunities in the IoT field, there is competition as well as cooperation. Many projects require different roles in the industry chain to work together to achieve better results. This provides a new development approach for today's highly competitive society.
Against this background, the "2023 China IoT Industry Leader Summit · Shenzhen Station - Opening Ceremony of IOTE 2023 20th International IoT Exhibition · Shenzhen Station," created by IoT Media and Shenzhen IoT Industry Association, is born. As the opening ceremony of the exhibition, this summit will invite government leaders, industry authorities, and leading enterprises in the AIoT field to share the latest industry information and business opportunities in the IoT industry.
Exhibition Schedule:
Date: September 20th
Venue: Shenzhen International Convention and Exhibition Center (Bao'an New Hall)
| | | |
| --- | --- | --- |
| Time | | Agenda |
| 9:30-9:35 | 【Speech】 | Speech by Shenzhen Municipal Government Leaders |
| 9:35-9:40 | 【Speech】 | Organizer's Speech |
| 9:40-9:45 | 【Ceremony】 | Opening Ceremony of IOTE 2023 20th International IoT Exhibition · Shenzhen Station |
| 9:45-9:55 | 【Leadership Sharing】 | Shenzhen Municipal Government's Layout and Planning for the AIoT Industry |
| 9:55-10:15 | 【Expert Sharing】 | Building a Solid IoT Infrastructure in the Digital Economy Era |
| 10:15-10:35 | 【Expert Sharing】 | Breakthrough Directions for the IoT Industry in the Downward Economic Cycle |
| 10:35-10:50 | 【Enterprise Sharing】 | Exploring Technological Breakthroughs and Commercialization Strategies for IoT Hard Technologies |
| 10:50-11:05 | 【Enterprise Sharing】 | How the Trillion-Scale Passive IoT Era Will Bring Changes to the Industry |
| 11:05-11:20 | 【Enterprise Sharing】 | eSIM Empowering Chinese IoT Companies to Expand Overseas |
| 11:20-11:35 | 【Enterprise Sharing】 | How IoT Companies Can Break Free from the Highly Competitive Market |
| 11:35-11:50 | 【Enterprise Sharing】 | Sharing IoT Overseas Expansion Experiences |
| 11:50-12:05 | 【Enterprise Sharing】 | Latest Breakthroughs of IoT in Industrial/Smart City/Vehicle Networking/Retail Application Markets |
*The agenda is subject to change onsite, and the content will be continuously updated!