IOTE 2023 International Internet of Things Exhibition in Shenzhen will be launched at Shenzhen World Exhibition & Convention Center on September 20-22, 2023! IOTE 2023 is the largest and most comprehensive IoT expo in Asia. At this time, we are delighted that Ailutong Communication will join us as an exhibitor!

Company Name: Xiamen Ailutong Communication Technology Co., Ltd.
Booth: 10C16-1
Introduction:
Xiamen Ailutong Communication Technology Co., Ltd. is a professional provider of M2M (Machine to Machine, Man to Machine) and Internet of Things communication products and solutions, and has won the honorary title of national and provincial high-tech enterprises. Having been deeply involved in the field of wireless communications for the Internet of Things for many years, it is at the leading level in the industry in terms of product quality and company scale.
The company currently has more than 200 employees, with R&D technicians accounting for more than 30%, and has more than 4,000 square meters of office space. The company has an independent and complete production and manufacturing system, with multiple high-speed patch production lines and a complete fully automatic back-end production system. It has a variety of high-end detectors, high and low-temperature laboratories, aging rooms, and other professional equipment systems to ensure the stability of the products produced. reliable. The company adheres to the business philosophy of integrity, excellence, pragmatism, and win-win. Producing better quality products and providing more attentive services is the persistent pursuit of the Ailutong people.
The company is mainly engaged in 5G/4G/IoT/LoRa and other industrial-grade routers, IoT gateways, water conservancy telemetry terminals, edge computing gateways, power communication management machines, environmental protection data acquisition instruments, CPE, RTU, DTU, IoT platforms and other products and R&D, production and sales of complete solutions. With the vigorous development of Internet of Things applications, Ailutong products have been widely used in express cabinets, self-service, electricity, water conservancy, transportation, postal services, finance, heat, street lights, environmental protection, oil fields, coal mines, security, taxation, aand other industries, serving the sea Many countries and regions at home and abroad.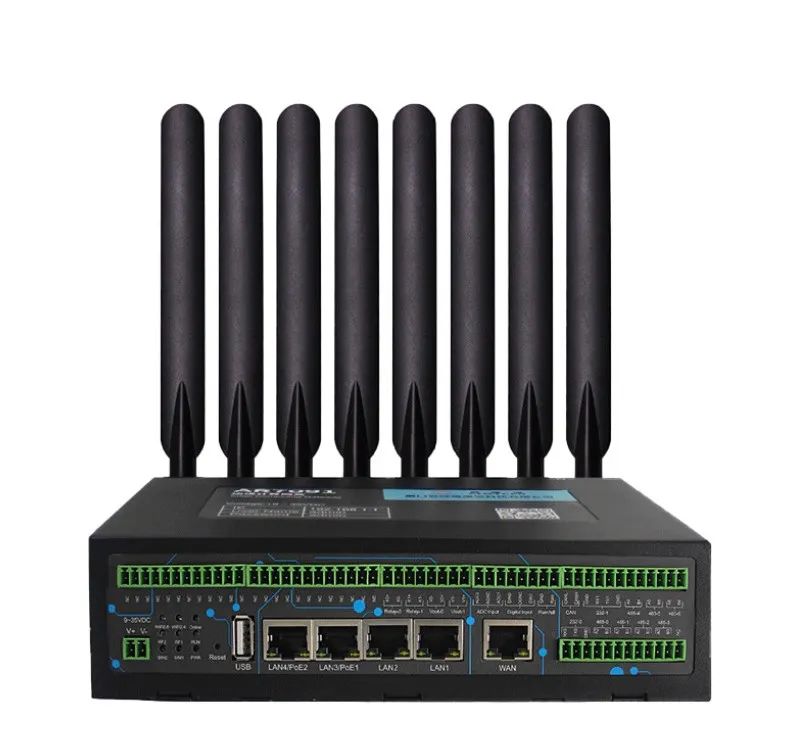 IOTE 2023 The 20th International Internet of Things Exhibition Shenzhen Station will be held in the Shenzhen World Exhibition and Convention Center on September 20-22, 2023. Exhibitors can use the Internet of Things applications to display innovative products and solutions in smart homes, smart cities, industrial automation, smart medical care, etc., and show the audience the future development direction of intelligence, digitalization, and smart services. This will bring more in-depth understanding and experience to exhibitors, visitors, and professionals while promoting innovation and cooperation in the IoT industry, injecting new vitality into the construction of a smart society and the development of the digital economy. Now click the link below to sign up for the exhibition!
To register:https://eng.iotexpo.com.cn/sz/Visitors.html?source=YJ1