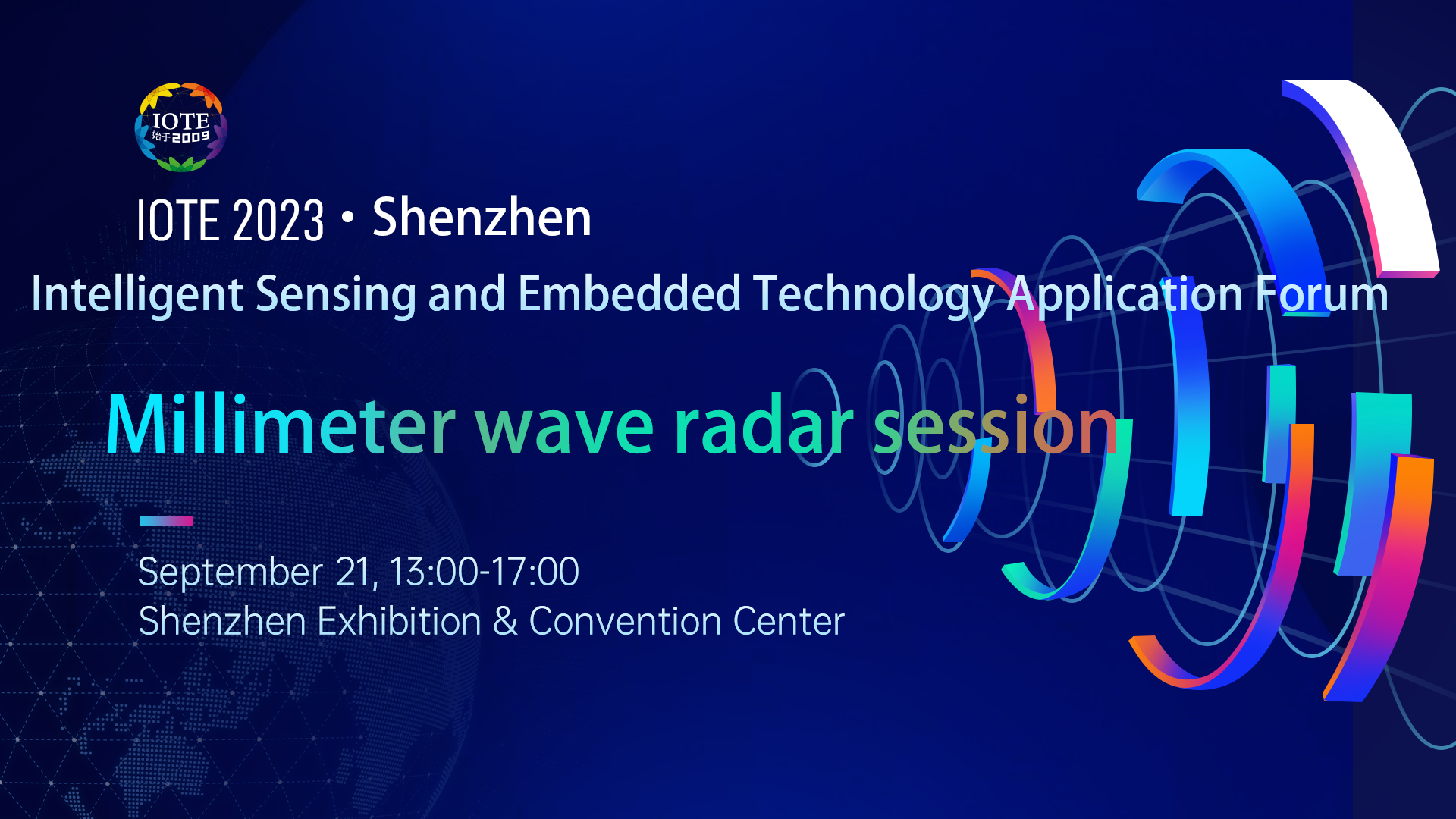 Exhibition background:
The radar market size of China's millimeter-wave radar will reach 8.6 billion yuan in 2022, a year-on-year increase of 24.6%. Entering 2023, the competition situation in China's millimeter-wave radar market is becoming increasingly complex, and the situation of key subdivided application fields such as smart vehicles, traffic perception, and home health care varies.
In the smart car market, domestic suppliers have begun to emerge in the battle for share with the help of localization advantages. The war between traditional international giants has escalated significantly. In the traffic perception market, many companies are no longer satisfied with the domestic market and have begun to expand overseas and actively expand the international market. In the home health care market, focusing on the urgent needs of the "home care" scene, millimeter-wave radar has become the key to the development of a new layout for smart homes suitable for aging.
With the development of the market and technology, millimeter-wave radar has gradually become one of the must-have contents for projects in various subdivided application fields. Because of this, technology has become popular all over the world in the past two years.
To better analyze its technical characteristics, application value, and market demand, IOTE specially prepared the "Millimeter Wave Radar Special Session" under the "Intelligent Sensing and Embedded Technology Application Summit Forum", and invited heavyweight guests in the industry. Discuss the future development trend of millimeter wave radar together.
Exhibition agenda:
| | |
| --- | --- |
| 13:00-14:00 | Audience sign-in and admission |
| 14:00-14:05 | Host opening |
| 14:05-14:25 | Technology: Millimeter Wave Radar Market + Chip Manufacturer Perspective --Hangzhou Andar Technology Co., Ltd. |
| 14:25-14:45 | Technology: MMW radar product line layout, understanding of standardization |
| 14:45-15:05 | Scenario: Millimeter Wave Radar Chip Application --Silicon Microelectronics (Shanghai) Co., Ltd. |
| 15:05-15:25 | Scenario: Smart Home + Millimeter Wave Radar Application (Tentative Topic) --Nanjing Miaomi Technology Co., Ltd. |
| 15:25-15:45 | Dilemma: Millimeter Wave Radar Healthcare Market + Module Manufacturer Perspective -- Beijing Jinmao Green Building Technology Co., Ltd. |
| 15:45-16:05 | Scenario: medical health care + millimeter wave radar terminal application -- Essence Long Smart Perception Technology (Shenzhen) Co., Ltd. |
| 16:05-16:25 | Scenario: Smart Manufacturing + Millimeter Wave Radar Application |
| 16:25-16:45 | Investment and financing perspective: how to choose investment companies |
| 16:45-17:00 | China Millimeter Wave Radar Industry Analysis Report (2023) Report Released -Chen Yang |