IOTE 2023 International Internet of Things Exhibition in Shenzhen will be launched at Shenzhen World Exhibition & Convention Center on September 20-22, 2023! IOTE 2023 is the largest and most comprehensive IoT expo in Asia. At this time, we are delighted that Rice Microelectronics will join us as an exhibitor!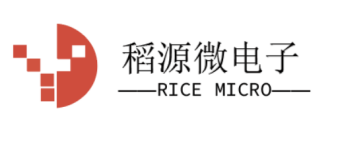 Company Name: Jiangsu Rice Microelectronics Ltd.
Booth: 11C21
Introduction:
Jiangsu Rice Microelectronics Ltd. was founded in June 2010 by a team of returned PhDs from Tsinghua University. It is an integrated circuit design company specializing in the research and development of cutting-edge "RFID + edge AI" technologies, providing solutions including chip design. RF and image identification hardware and AI algorithm solutions.
Since its establishment, the company has been aiming to achieve the vision of "one thing, one code, one core, one image" for all things, focusing on low-power, reconfigurable, and low-cost technologies, and taking "Enable the Efficiency" as its mission. mission. Under this vision and mission, the company has successfully developed a series of chips with independent intellectual property rights, which have been recognized by customers and the market. It is one of the representative companies with the most complete product range in this segment in the world, with products covering 125KHz, 13.56MHz, 900Mhz, and 2.4GHz electronic tags and readers radio frequency identification, and intelligent image recognition chips.
IOTE 2023 The 20th International Internet of Things Exhibition Shenzhen Station will be held in the Shenzhen World Exhibition and Convention Center on September 20-22, 2023. Exhibitors can use the Internet of Things applications to display innovative products and solutions in smart homes, smart cities, industrial automation, smart medical care, etc., and show the audience the future development direction of intelligence, digitalization, and smart services. This will bring more in-depth understanding and experience to exhibitors, visitors, and professionals while promoting innovation and cooperation in the IoT industry, injecting new vitality into the construction of a smart society and the development of the digital economy. Now click the link below to sign up for the exhibition!
To register:https://eng.iotexpo.com.cn/sz/Visitors.html?source=YJ1