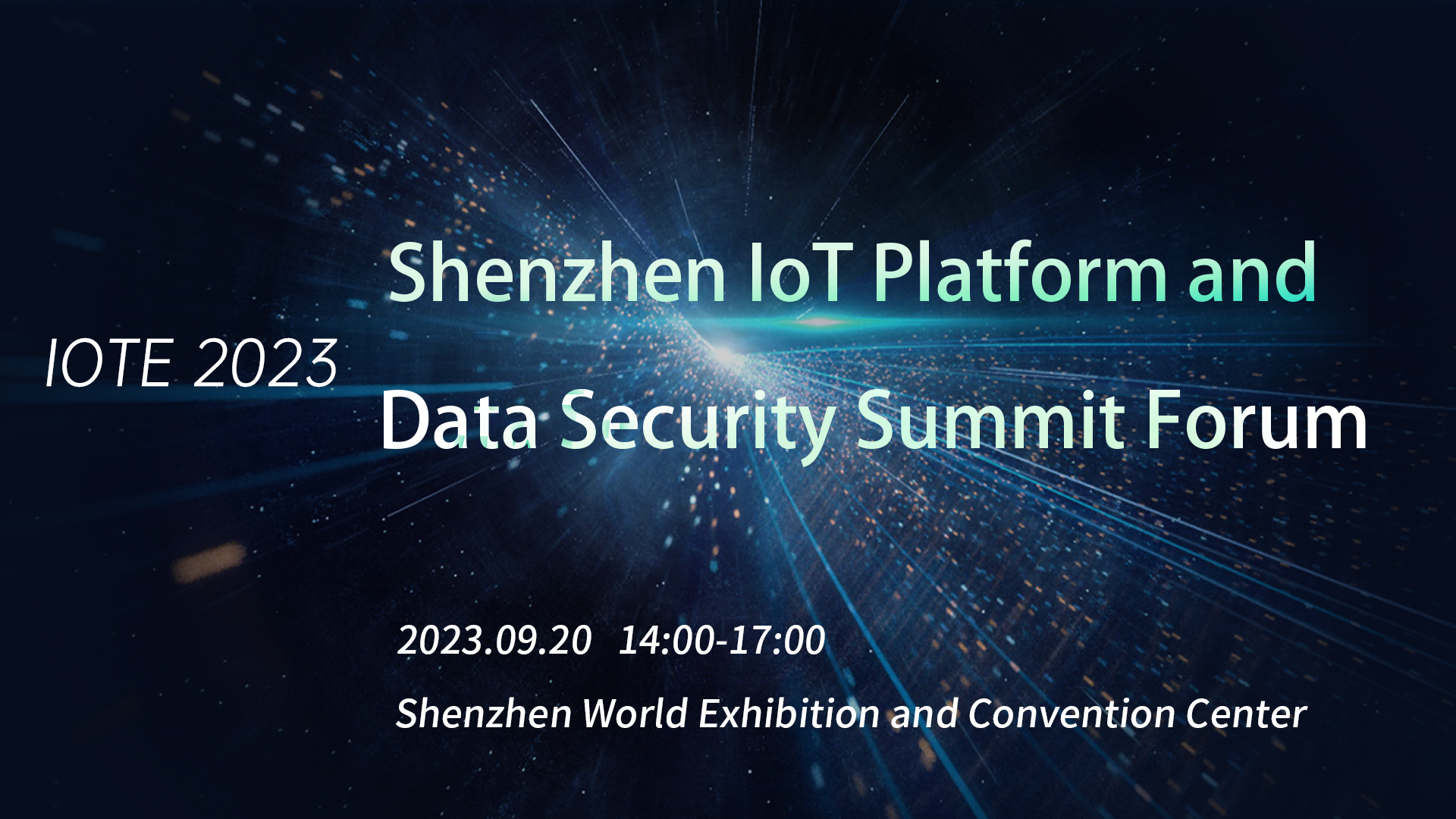 Exhibition background:
Under the general trend of interconnection and intercommunication, with the penetration of the Internet of Things, 5G, sensors, artificial intelligence, edge computing, and other technologies into people's daily lives, the Internet of Things industry has also developed from an early stage that only emphasized connection to today's products/services. The direction of analysis and personalized application is extended to generate greater value, and the IoT platform is gradually evolving from "software + hardware" to "software + hardware + ecology + cloud +...".
With the gradual growth of the industry, issues such as data security in operating systems and databases have also begun to receive attention from the state and enterprises. Since 2011, enterprise information construction has completely centered on information security construction and been built around "safety". In the newly released "14th Five-Year Plan and Outline of Long-term Goals in 2035", as an important guarantee for the development of the digital economy, the full text of network security and data security was mentioned 18 times, running through the entire planning outline, involving the country, economy, Network, data, ecology, public, and other fields. The Internet of Things cloud platform companies have also come out to fill this gap in the market.
"Data security" has become a keyword in development projects, and the organizer of IOTE keeps up with the direction of industrial development and holds IOTE 2023·Shenzhen·Internet of Things Platform and Data Security Summit Forum, centered around the Internet of Things platform and data security, will discuss the security development direction of the Internet of Everything!
Exhibition agenda:
Time: September 20
Venue: Shenzhen World Exhibition and Convention Center
| | | |
| --- | --- | --- |
| Time | Agenda | Guests |
| 14:00 | check-in | |
| 14:10 | Host opening | |
| 14:20 | AIGC Empowers the Innovation of Intelligent Hardware Industry | Yang Xinhui, Vice President of Chuangda Software Co., Ltd. |
| 14:40 | How to do the last meter of IoT security | Beijing Zhongdian Huada Electronic Design Co., Ltd. |
| 15:00 | Internet of Things Network Security-Product Security Compliance Solution | Jiang Yanhui, Deputy General Manager of Zhongzhi Information Technology (Shanghai) Co., Ltd. |
| 15:20 | Internet of Things Cloud Platform Empowers Retail Digital Intelligence Upgrade | Duodian (Shenzhen) Digital Technology Co., Ltd. |
| 15:40 | Smart IoT terminal cloud system and data security development trends, cutting-edge technologies, and solutions | Li Xin, General Manager of Zhizhen Huanyu High-Tech (Shenzhen) Co., Ltd. |
| 16:00 | Paths and methods for carbon-neutral digital transformation of industrial enterprises | Lu Sixuan, Deputy General Manager of Shenzhen Xinke Polymer Network Technology Co., Ltd. |
| 16:20 | "2023 Internet of Things Development Platform Industry Research Report and Case Collection" warm-up release | AIoT Research Institute Analyst Lucy |
| 16:20 | Communication time | |
*The agenda is subject to the scene, and the content will be updated continuously!