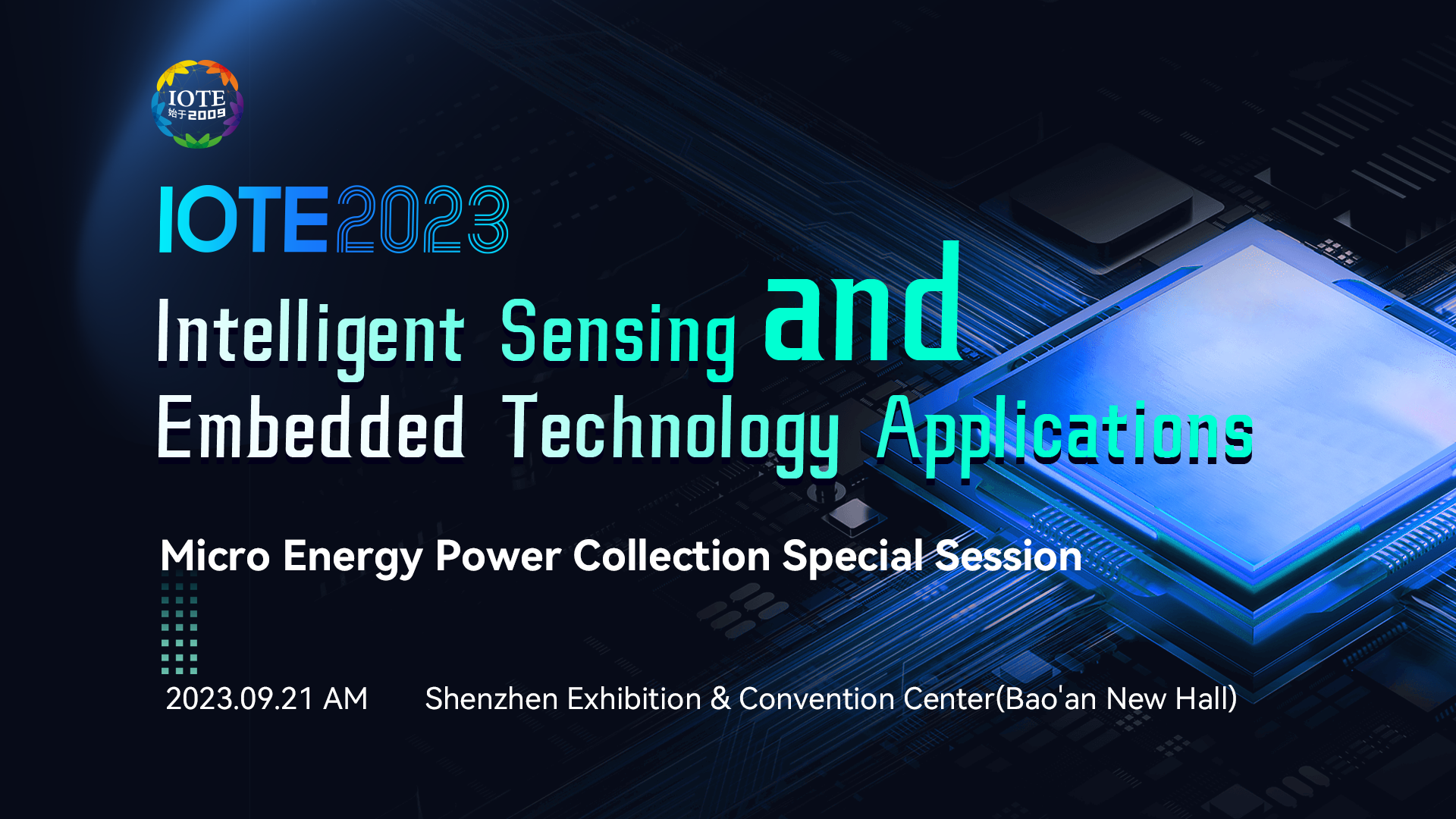 Background of the Exhibition:
Since the 21st century, the emergence of artificial intelligence, smart cities, smart homes, and the new energy vehicle industry has ushered in an upgrade in the traditional sensor industry, making it more intelligent, networked, and miniaturized. Currently, the global intelligent sensor industry accounts for over one-fifth of the trillion-dollar sensor market, and the demand for IoT in consumer goods is experiencing exponential growth.
While the intelligent upgrade of sensors and the iterative advancements in embedded technology have revolutionized intelligent manufacturing, they still face challenges such as limited industry scale, low levels of intelligence, fragmented implementation scenarios, and weak high-end manufacturing processes. Expanding the application scope of intelligent sensors and capitalizing on the AIoT industry's development wave, upgrading processes like MCU/MPU/CPU/MEMS is crucial to overcoming the limitations of traditional industrial software and hardware intelligence.
To explore and drive the innovative application of next-generation intelligent sensing technology and embedded system technology across various sectors such as IoT, artificial intelligence, consumer electronics, and automotive, the "IOTE 2023 Summit on Intelligent Sensing and Embedded Technology Applications," organized by the Shenzhen IoT Industry Association, will commence with great fanfare on September 20th in Shenzhen. Esteemed experts in intelligent sensing and IoT application domains have been invited to collectively envision the future of intelligent sensors and embedded technology.
Exhibition Schedule:
Date: September 21st
Venue: Shenzhen International Convention and Exhibition Center (Bao'an New Hall)
| | |
| --- | --- |
| Time | Agenda |
| 09:00-09:15 | Visitor Registration and Entry |
| 09:15-09:20 | Guest/Moderator Opening Remarks |
| 09:20-09:40 | Upstream Perspective: Predicting Sensor Technology Development Trends and Market Competition in 2023 |
| 09:40-10:00 | Technology: Current Status, Applications, and Market of LiDAR |
| 10:00-10:20 | Technology: Current Status, Applications, and Market of MEMS Sensors |
| 10:20-10:40 | Scenario: Smart Living (Clothing/Food/Housing/Transportation) + Sensor Applications |
| 10:40-11:00 | Scenario: Healthcare and Wellness + Sensor Applications |
| 11:00-11:20 | Scenario: Smart Manufacturing + Sensor Applications |
| 11:20-11:40 | Scenario: Ubiquitous IoT + City Lifeline Applications |
| 11:40-12:00 | Industry Chain Perspective: Market Insights from Distributors/Agents |
*The agenda is subject to on-site updates and revisions.