IOTE 2023 International Internet of Things Exhibition in Shenzhen will be launched at Shenzhen World Exhibition & Convention Center on September 20-22, 2023! IOTE 2023 is the largest and most comprehensive IoT expo in Asia. At this time, we are delighted that Meister Intelligent Technology will join us as an exhibitor!

Company Name: Hangzhou Meister Intelligent Technology Co., Ltd.
Booth: 11B29
Introduction:
Hangzhou Meister Intelligent Technology Co., Ltd. is the world's leading provider of smart retail solutions. The company's products include EAS loss prevention solutions for the retail industry, RFID etched antennas and retail application solutions, electronic product anti-theft displays, electronic price tags smart promotion interactions system, etc. The company is headquartered in beautiful Hangzhou, integrating R&D, manufacturing, and commerce. It has maintained continuous growth in the past 10 years. It has set up sales and warehousing centers in Prague and Dubai, set up sales centers in the United States, and established complete sales centers in Europe, America, the Middle East, and Asia. service network.
Meister produces various types of high-frequency and ultra-high-frequency RFID etched antennas, fragile antennas, paper substrates, and other environmentally friendly antennas. The new factory is located in Sian, Changxing. It was put into use in 2018 and covers an area of 40,000 square meters. It currently has 13 etching lines with a width of 1,000 and an annual production capacity of more than 15 billion RFID aluminum etching antennas. The company will continue to focus on improving quality. , reduce costs, and within the next three years, the goal is to expand production capacity to more than 30 billion sheets. To date, it has provided more than 50 billion antennas to customers around the world.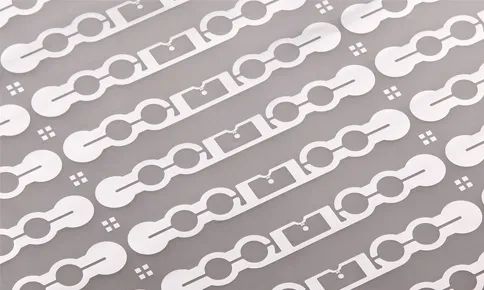 IOTE 2023 The 20th International Internet of Things Exhibition Shenzhen Station will be held in the Shenzhen World Exhibition and Convention Center on September 20-22, 2023. Exhibitors can use the Internet of Things applications to display innovative products and solutions in smart homes, smart cities, industrial automation, smart medical care, etc., and show the audience the future development direction of intelligence, digitalization, and smart services. This will bring more in-depth understanding and experience to exhibitors, visitors, and professionals while promoting innovation and cooperation in the IoT industry, injecting new vitality into the construction of a smart society and the development of the digital economy. Now click the link below to sign up for the exhibition!
To register:https://eng.iotexpo.com.cn/sz/Visitors.html?source=YJ1