On September 20, the "2023 China Internet of Things Industry Leaders Summit Shenzhen Station - and IOTE 2023 20th International Internet of Things Exhibition Shenzhen Station Opening Ceremony" planned by the Shenzhen Internet of Things Industry Association was held in Shenzhen International The conference room No. 9 on the second floor of the Shenzhen International Convention and Exhibition Center (Baoan) was successfully held.
"Carbon peak and carbon neutrality" Economic Development and Internet of Things Industry Opportunities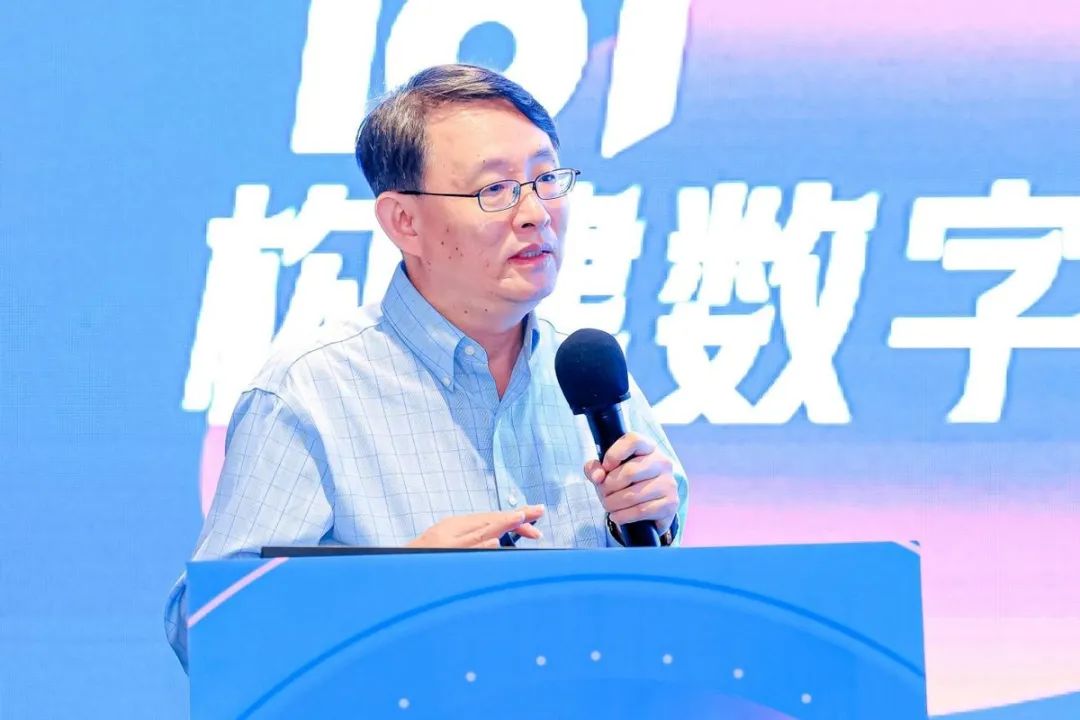 Wang Dong, President of Shenzhen International Low Carbon Development Research Institute
Wang Dong first introduced the "dual carbon" economic background and Shenzhen's green and low-carbon development practices. Wang Dong mentioned that as of 2021, carbon emissions in more than 50 countries around the world have reached peaks, accounting for approximately 36% of total global carbon emissions. 134 countries and regions, accounting for 51% of global greenhouse gas emissions, have officially adopted net-zero targets.
Regarding Shenzhen, Wang Dong introduced that Shenzhen's carbon emission intensity dropped by 68.6% in 2020 compared with 2005. It is at the leading level in the country, with carbon emission intensity only 1/5 of the country and 1/3 of the province. At present, Shenzhen has initially explored a high-quality development path that coordinates economy, climate, and pollution control.
In addition, Wang Dong also introduced the opportunities for the Internet of Things industry under the "double carbon" background, which will take a zero-carbon emission system as the core and be driven by low-carbon technological innovation. Taking the smart park as an example, the park is regarded as a "public urban space" as a whole, and the park operator conducts integrated management of municipal services, projects, and public resources to achieve refined and intelligent management of urban services.
Opportunities and challenges of the artificial intelligence industry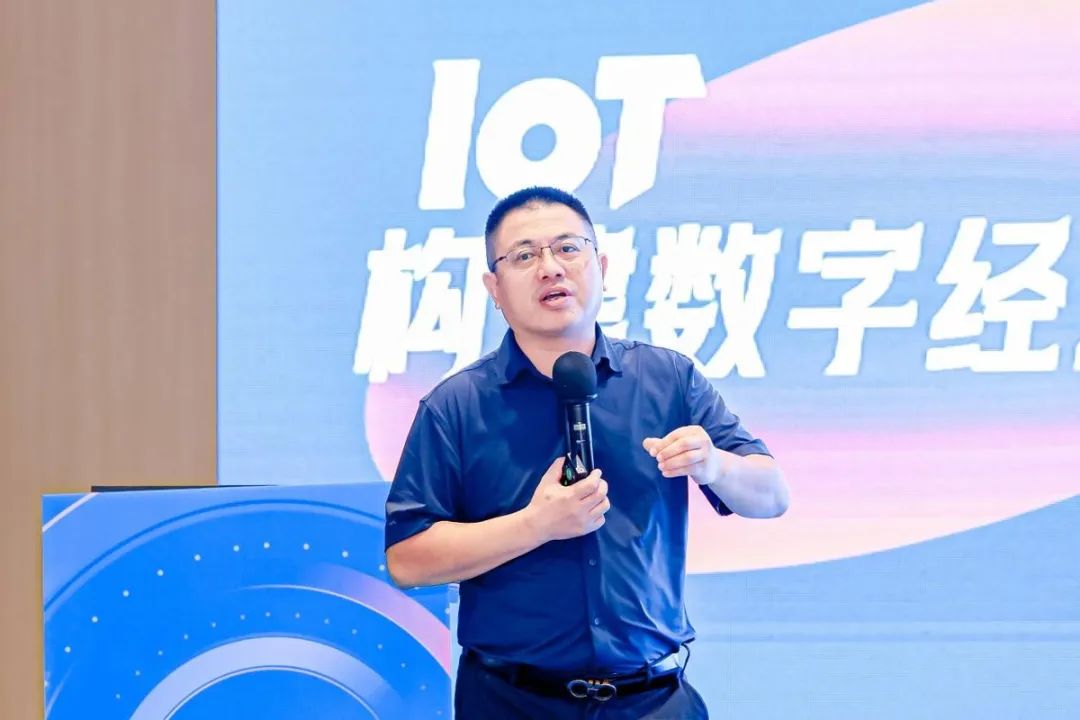 Fan Congming, Executive Chairman of Shenzhen Artificial Intelligence Industry Association
At the summit, Fan Congming gave a comprehensive and in-depth sharing on the artificial intelligence industry, from the development overview of the artificial intelligence industry to the opportunities and challenges of the development of the artificial intelligence industry, and put forward some cold thoughts in the artificial intelligence era.
Since the 1950s, global artificial intelligence has experienced three development waves, achieving rapid development in technology and applications. In 2022, the global artificial intelligence industry output value will reach US$432.8 billion, a year-on-year increase of 19.6%. In terms of patents, 1.15 million artificial intelligence patents have been applied worldwide, including approximately 648,500 in China and 191,000 in the United States. In terms of computing power scale, the world has reached 580EFLOPS, of which the United States accounts for 36% and China accounts for 31%. In terms of data scale, it is expected that by 2026, the world will reach 221.2ZB.
Compared with my country, the core output value of China's artificial intelligence industry will reach 508 billion yuan in 2022, a year-on-year increase of 18%. The scale of artificial intelligence companies has reached 9,600, accounting for 16% of the global total. In terms of patents, China ranks first in the world with 648,500 patents. In terms of computing power scale, China has reached 180EFLOPS, with an annual growth rate of 30%, ranking second only to the United States. In terms of data scale, it is expected to reach 23.88ZB by 2026, accounting for 26.3% of the world.
In addition, Fan Congming also shared the investment and financing situation of China's artificial intelligence industry. According to statistics from Firestone Industry, there will be a total of 971 investment and financing events in the national artificial intelligence industry in 2022, and the cumulative disclosed financing amount is 109.635 billion yuan.
Opportunities and challenges of the times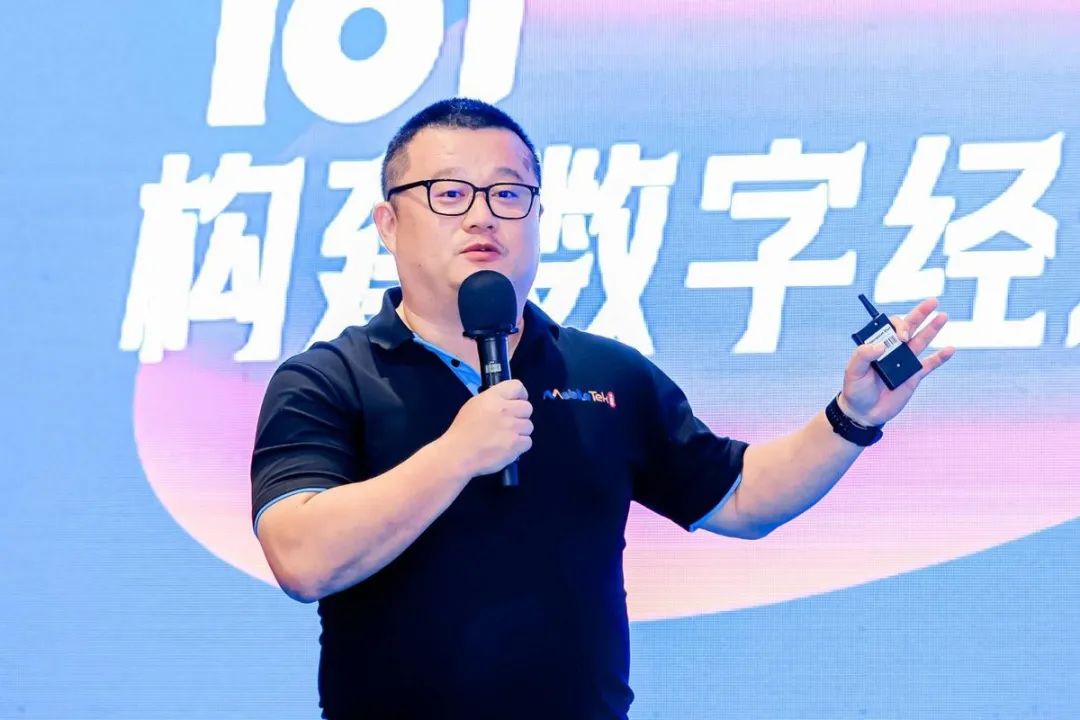 Pan Feng, Deputy General Manager of Shanghai Yike Communication Technology Co., Ltd.
In the past two years, the word "rat race" has swept across all walks of life, and module companies in the Internet of Things communications industry have a deep understanding of it. Pan Feng shared that after many years of rapid development in the IoT module industry, it has to face the dilemma of expected industry downturn and fierce competition. Product inventories have increased, prices have fallen sharply without bringing new orders, and industry customers have had negative feedback. . Pan Feng believes that these problems cannot be solved by lying flat. The industry must be "rolled up". The rigid demand comes from industry customers, and practitioners must come from the industry to the industry to truly solve the needs of customers.
In addition, Pan Feng also shared three directions for the future development of IoT modules: First, the ultimate standard product. The product must simultaneously have 3% cost optimization, 3-week on-time delivery, and a 3-month first-mover advantage. Three characteristics; the second is in-depth industry customization, which manufacturers can deliver to customers in the form of SiP modules; the third is injecting marginal computing power core, allowing part of the computing power to settle into the terminal.
Adding the Internet of Things to traditional industries to help transform and upgrade thousands of industries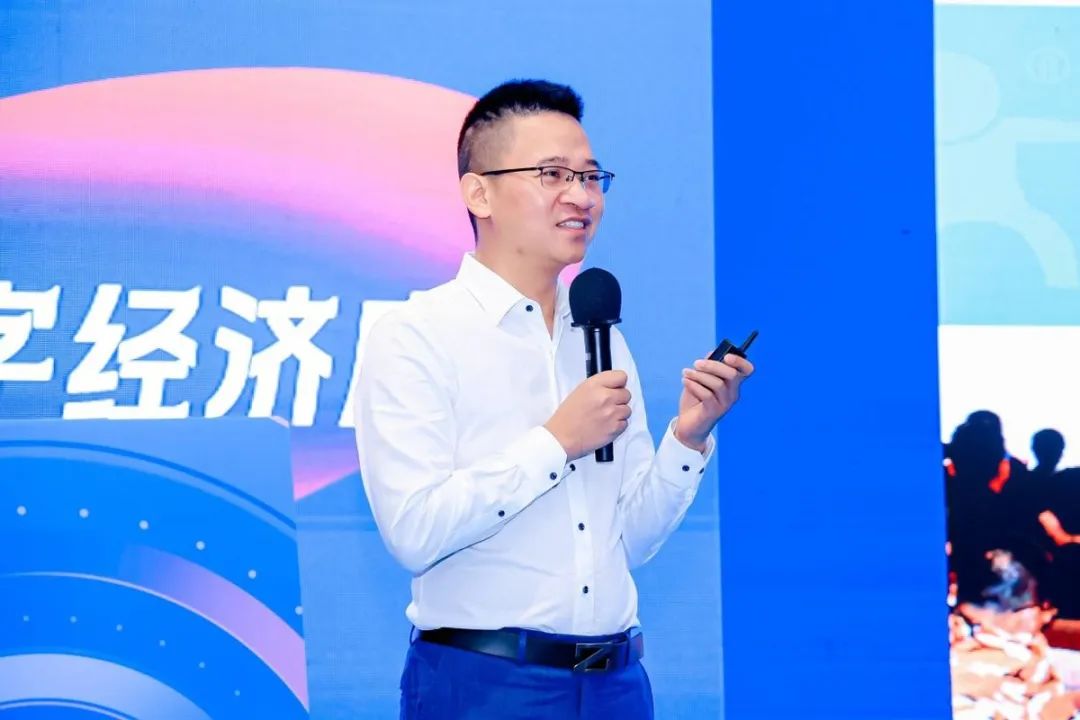 Gu Xin, Chairman of Shandong Internet of Things Co., Ltd.
At the summit, Gu Xin said that in the Internet of Things industry today, the market space is still not fully open, but the level of competition has become very fierce. So, in the face of the increasingly serious industrial phenomenon of involution, companies must insist on doing what they think is right.
With industry fragmentation becoming a consensus, Gu Xin believes that a set of universal software and hardware systems and platforms can still be used to solve individual needs. Based on this, Some Internet of Things has built its own system, which includes three parts: cloud platform, gateway, and cloud configuration. First, use gateways to realize the transformation from fragmentation to standardization, and create massive hardware devices and protocols through links; secondly, use the manned cloud platform to transmit, store, calculate, and push alarms to standardized data; finally, based on cloud configuration, Achieve personalized work and display of standardized underlying data.
Currently, the Internet of Things is developing its business around this underlying logic, allowing traditional industries to achieve intelligent upgrading and transformation by adding IoT services.
eSIM reshapes IoT connectivity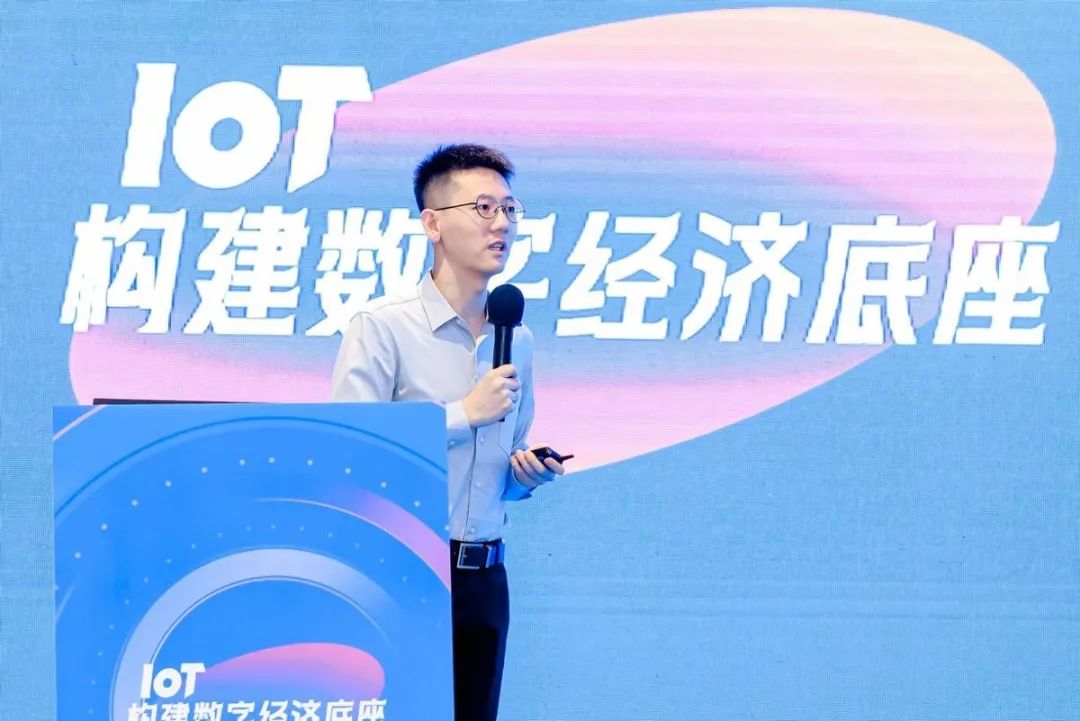 Liu Rui, senior product manager of G+D (Jiangxi) Technology Co., Ltd.
eSIM is one of the hot topics in recent years, and it is also the choice of the future technical route direction of most IoT devices. It plays a very important role in the consumer field and the IoT field. Liu Rui introduced that between 2017 and 2027, Global eSIM cumulative market shipments will reach hundreds of millions. In the consumer field, it is mainly used in smartphones, wearables, and other fields. In the field of the Internet of Things, the main application scenarios are automation, asset tracking, energy management, and medical health.
Liu Rui introduced that compared with traditional SMD SIM cards, based on the characteristics of eSIM software and hardware, it can bring better network coverage, better operating costs, trusted device management connections, and will not be easily accessed by IoT devices. It has the advantages of removal, shock resistance, temperature resistance, moisture resistance, and corrosion resistance.
What are the next growth drivers for mobile IoT?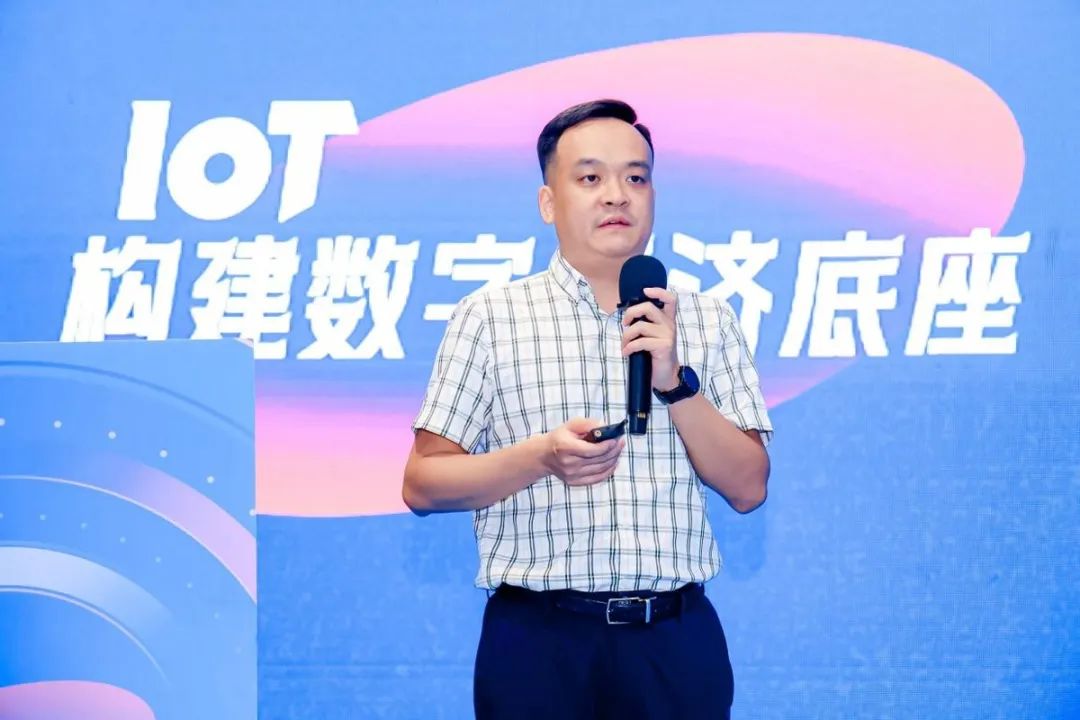 Fan Chao, Deputy General Manager of China Mobile Internet of Things Intelligent Module Product Department
Regarding new opportunities for the development of the Internet of Things industry, Fan Chao started with the current new opportunities for the development of the Internet of Things industry. He introduced that in terms of policies, the Central Committee of the Communist Party of China, the State Council, the Ministry of Industry and Information Technology, the Ministry of Housing and Urban-Rural Development, etc. have successively issued relevant policies to build a national strategy. In terms of enterprises, leading enterprises have laid out the entire industrial chain of the Internet of Things. They attach great importance to the layout of key entrances, platform ecological construction, deep cultivation of industry fields, online channel operations, and Yuanverse innovation.
All this makes people feel that the Internet of Things has entered the era of intelligent connection of all things. The advent of the era of superhuman things brings two opportunities: First, connections will change from quantitative to qualitative, and Internet of Things applications are shifting from consumer to industrial, creating a new blue ocean for value growth; second, data will grow explosively. Its role as a production factor is becoming more and more apparent, opening up new space for data operations. At the same time, IoT Superman will also promote the evolution of the Internet of Things industry in two directions. On the one hand, it will give new connotations to connections and realize the "five upgrades" of traffic, products, customers, services, and operations; on the other hand, it will build a new value management system. , to promote the evolution of the 4G Internet of Everything to 5G Intelligent Internet of Everything and 6G Twin of Everything.
The market for finding objects is exploding. How does low-power Bluetooth help innovative applications be launched quickly?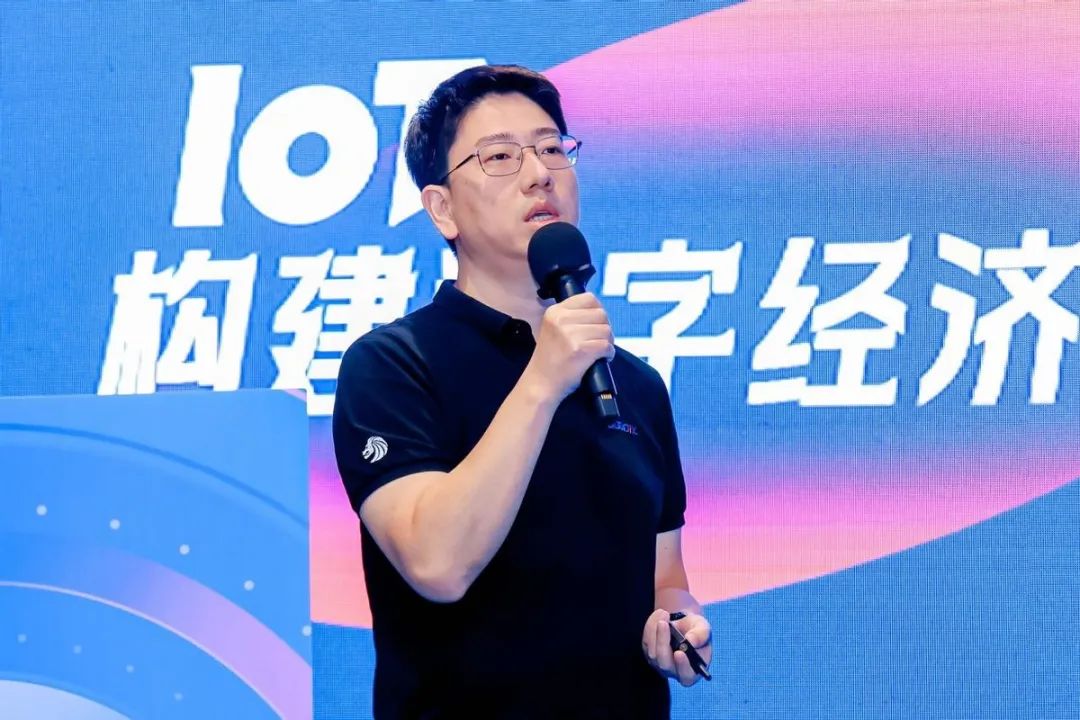 Xie Zufa, BLE Product Marketing Director of Shenzhen Goodix Technology Co., Ltd.
Xie Zufa introduced that the annual shipments of Bluetooth location service devices have reached hundreds of millions. It is estimated that in 2023, shipments of Bluetooth asset-tracking devices will reach 112 million, shipments of personal Bluetooth item-finding solutions will reach 97 million, and shipments of Bluetooth keys and accessories will reach 31 million.
Looking forward to the Bluetooth positioning market, Xie Zufa believes that the future is promising. First of all, the entire industry ecosystem continues to enrich and many giants around the world have joined the layout, such as Apple, Huawei, Samsung, Amazon, etc., which are all crowdsourcing networks formed by hundreds of millions of devices, realizing positioning and forwarding of Bluetooth personal devices, and Google is also about to Enter; secondly, the Apple Find My market has exploded. Currently, the mainstream ecology has released products for personal item finding with Tag tags. Among them, Apple has opened access to third-party accessories, which will lead to more accessory-related products to support item finding. function, more product categories will enter the Bluetooth personal finding ecosystem in the future, bringing about the continued growth of market TAM; then, the multi-protocol finding ecosystem will continue to evolve, with Bluetooth + GPS / LoRa / LTE Cat.1 solving outdoor and indoor problems Integrated positioning. Finally, the popularization of Bluetooth AoA/AoD standardization has promoted the development of Bluetooth technology in logistics, industry, and other industries.
Join us next year in Shanghai, and let's shape the future of technology together!
To register IOTE 2024 Shanghai station: https://eng.iotexpo.com.cn/sh/Visitors.html?source=YJ1