IOTE 2023 International Internet of Things Exhibition in Shenzhen will be launched at Shenzhen World Exhibition & Convention Center on September 20-22, 2023! IOTE 2023 is the largest and most comprehensive IoT expo in Asia. At this time, we are delighted that Yongdao Radio Frequency will join us as an exhibitor!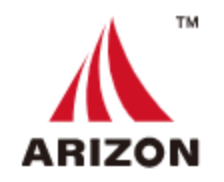 Company Name: Yongdao Radio Frequency Technology Co., Ltd.
Booth: 11A20
Introduction:
Yongdao Radio Frequency Technology Co., Ltd. entered the RFID manufacturing industry in 2007. After years of accumulation and precipitation, it has become a world-class RFID electronic label manufacturer. In 2022, it passed the Auburn University (ARC) quality system certification and became the first company in the Asia-Pacific region to obtain ARC quality system certification.
Yongdao adheres to independent research and development and innovation and continues to promote the development of RFID application technology. It has a world-class product research and development team and an authoritative EPC GLOBAL insurance room that meets international standards. It has obtained more than 400 patents of various types and 5 software copyrights. It has successively won the honorary titles of "Jiangsu Province High-tech Enterprise Certification", "Jiangsu Province Enterprise Technology Center Certification" and the national-level "Specialized, Special, New, and Little Giant Enterprise".
As the world's top two RFID tag manufacturers, our mission is to be the world's best RFID design and manufacturing service provider. Our vision is to create a quality life with IoT technology!

IOTE 2023 The 20th International Internet of Things Exhibition Shenzhen Station will be held in the Shenzhen World Exhibition and Convention Center on September 20-22, 2023. Exhibitors can use the Internet of Things applications to display innovative products and solutions in smart homes, smart cities, industrial automation, smart medical care, etc., and show the audience the future development direction of intelligence, digitalization, and smart services. This will bring more in-depth understanding and experience to exhibitors, visitors, and professionals while promoting innovation and cooperation in the IoT industry, injecting new vitality into the construction of a smart society and the development of the digital economy. Now click the link below to sign up for the exhibition!
To register:https://eng.iotexpo.com.cn/sz/Visitors.html?source=YJ1