The IOTE 2021 International Internet of Things Exhibition will be held in Shanghai and Shenzhen in April and August 2021. The organizers specially invite industry companies to participate in the Internet of Things industry grand ceremony. At that time, Shenzhen Chainway Information Technology Co., Ltd. (abbreviated as Chainway) will be present as an exhibitor to showcase new products, new technologies, and new solutions.

Shenzhen Chainway Information Technology Co., Ltd.
Shanghai World Expo Exhibition & Convention Center
Booth number: 3A16
April 21-23, 2021
Shenzhen Convention and Exhibition Center (Futian)
Booth number: 1A36
August 18-20, 2021
Company Profile
Shenzhen Chainway Information Technology Co., Ltd. is a pioneer in China's Internet of Things industry and an excellent supplier of data acquisition equipment and solutions. Focusing on the R&D and industry applications of core technology products such as RFID technology and biometric technology for a long time, Chainway is committed to helping customers in various industries simplify work processes, improve work efficiency, reduce operating costs, and achieve enterprise informatization development.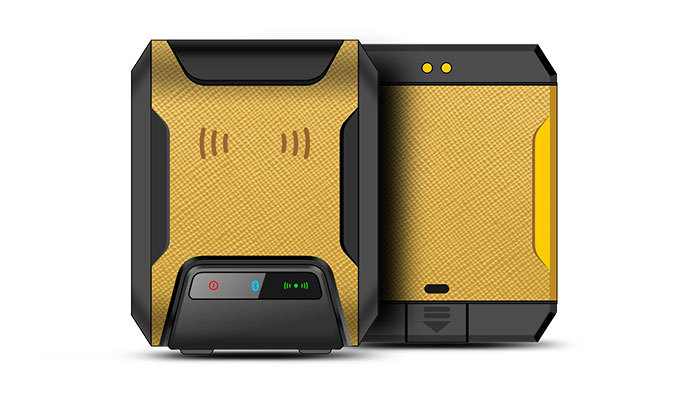 MR20 UHF Wearable Bluetooth Reader
Chainway MR20 is a new generation UHF wearable Bluetooth reader carefully developed by Shenzhen Chengxin. It is small and light, and can be used with gloves, wristbands and lanyards, which is more flexible and convenient. Built-in excellent UHF read-write module, powerful data collection function; can be connected to Android / IOS device via Bluetooth for data transmission; the battery is detachable and the charging speed is fast, meeting the needs of long-term battery life. In addition, it has the performance of dustproof, waterproof, shockproof and drop resistance. It is widely used in multiple industry scenarios such as logistics and express delivery, retail store management, warehouse management, power inspection, asset management, e-commerce picking, ticket checking and charging, helping users to free their hands and significantly improve work efficiency.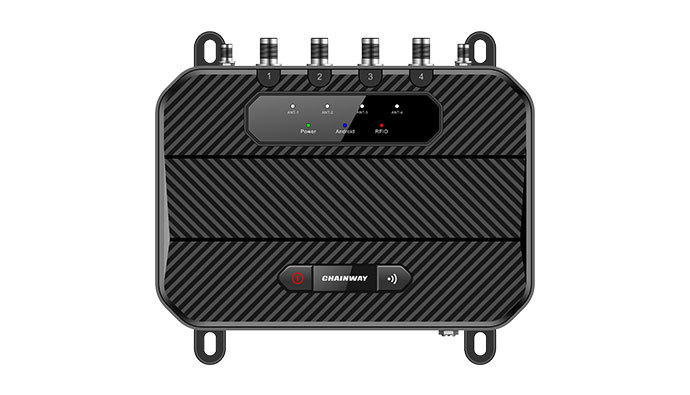 URA4 UHF Fixed Android Reader
URA4 is a fixed UHF reader developed independently by Shenzhen. It is developed based on the Android 9.0 operating system and adopts a self-developed 4-channel UHF module based on the Impinj R2000 chip. It integrates multiple interfaces such as RS232, RJ45, and HDMI. Various specifications of antennas, stable and excellent performance, fashionable and novel, simple and generous, suitable for RFID reading of warehousing, file management, library management, banks, shoes and clothing, jewelry, watches, washing, production line management, medical equipment cabinets, unmanned retail, etc. Take high performance requirements and challenging application environments.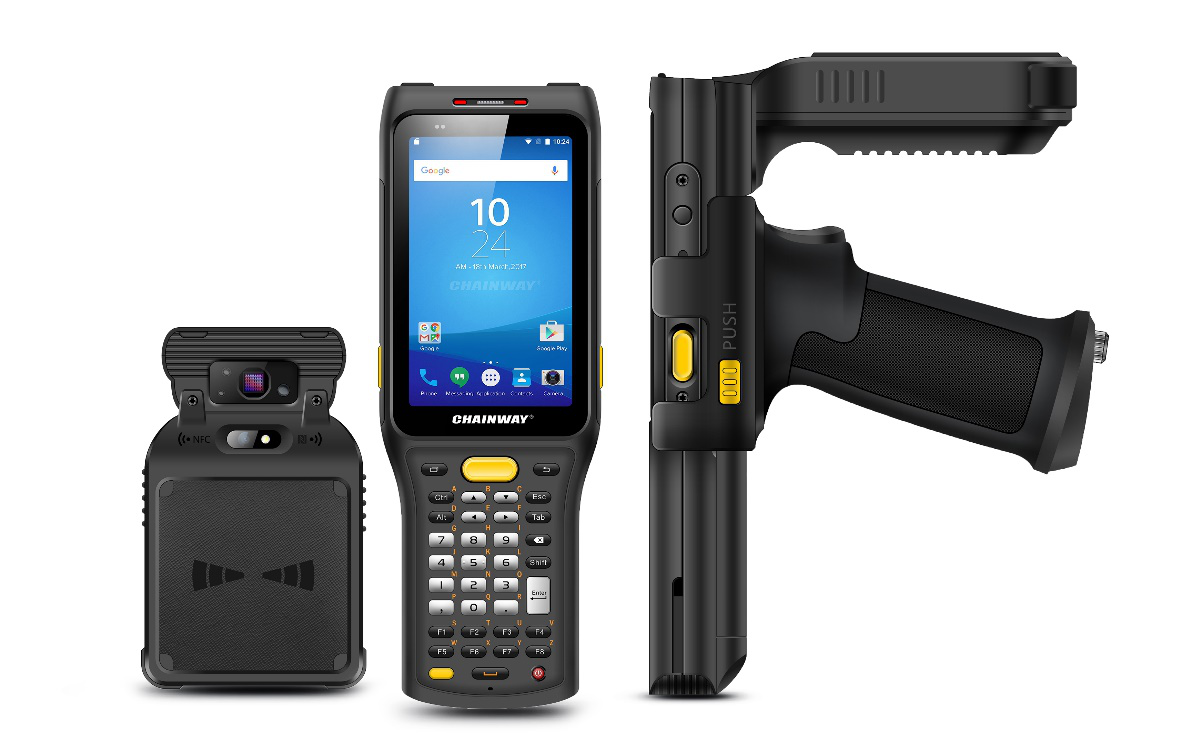 C61 UHF Smart Handheld Terminal
Chainway C61UHF is a UHF smart handheld terminal with keyboard developed by Shenzhen Chengxin. Based on the application of Impinj R2000 chip and self-developed high-performance UHF module, its UHF performance is outstanding, it can accurately read long-distance, large-scale, large-volume electronic tags, and is stable and efficient. At the same time, it supports the optional high-performance barcode, NFC and other rich functions, and the data collection function is powerful. In addition, it has Android 9.0 operating system, Qualcomm octa-core processor, supports optional 27-key/37-key/47-key keyboards, standard 6700mAh removable battery and supports fast charging, optional handle and 5200mAh handle battery, etc. Accessories, powerful configuration. With the dual-frequency WIFI antenna optimized for indoor scenes, it can be perfectly suitable for applications in various industries such as logistics, warehouse inventory, manufacturing, retail management, asset management, and so on, significantly improving operational efficiency.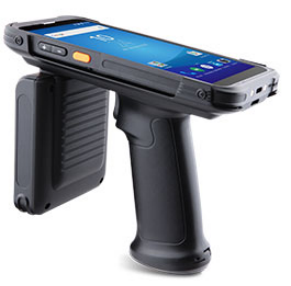 C66 UHF Smart Handheld Terminal
Chainway C66 UHF is a large-screen high-performance UHF smart handheld terminal carefully developed by Shenzhen Chengxin. Using Impinj R2000 chip, independently researched and developed high-performance UHF module, with outstanding sensitivity and stability, strong UHF performance. Developed based on Android 7.1 / 9.0, adopts Qualcomm octa-core processor, has a 5.5" high-definition large screen, is equipped with a large-capacity removable battery, and supports rich accessories such as fast charging and handles. It has an excellent system configuration. Moreover, it can be selected at the same time. The high-performance bar code data collection function perfectly adapts to the applications of logistics and express delivery, warehousing inventory, manufacturing, retail, asset management and many other industries, helping customers significantly improve their operations and management.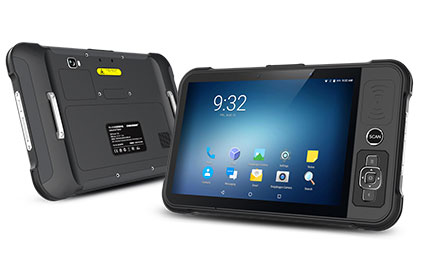 P80 Multifunctional Industrial Tablet
P80 is a high-expansion, multi-functional industrial tablet carefully researched and developed by Shenzhen. Based on Android 7.1/9.0 operating system, using Qualcomm eight-core ultra-fast CPU, with 8-inch high-definition large screen, large 8000mAh large-capacity battery, and rich data collection options, barcode scanning, UHF RFID, high frequency RFID / NFC , Fingerprint, infrared, PSAM, etc., fully meet the application needs of retail, logistics, warehousing, power, transportation and other industries.
For more information about products and related solutions, welcome to visit booth 3A16 of IOTE 2021 Shanghai Station and booth 1A36 of IOTE 2021 Shenzhen Station.