In response to France's new anti-waste law, which mandates that fast-food outlets of a certain scale and capacity must transition from single-use to reusable utensils, McDonald's is implementing a solution using UHF RFID technology. This shift is required to be completed within three years. Managing and tracking these reusable items efficiently to ensure compliance with the law and streamline operations necessitates a robust system.
The chosen solution involves deploying UHF RFID technology. Unlike traditional barcodes or QR codes, which require line-of-sight scanning either manually or automatically, UHF RFID tags can be read without direct visibility. This enables quick and efficient inventory checks, even in challenging environments. Zebra Technologies, a hardware manufacturer and intelligent packaging technology producer, provides RFID scanning for this initiative.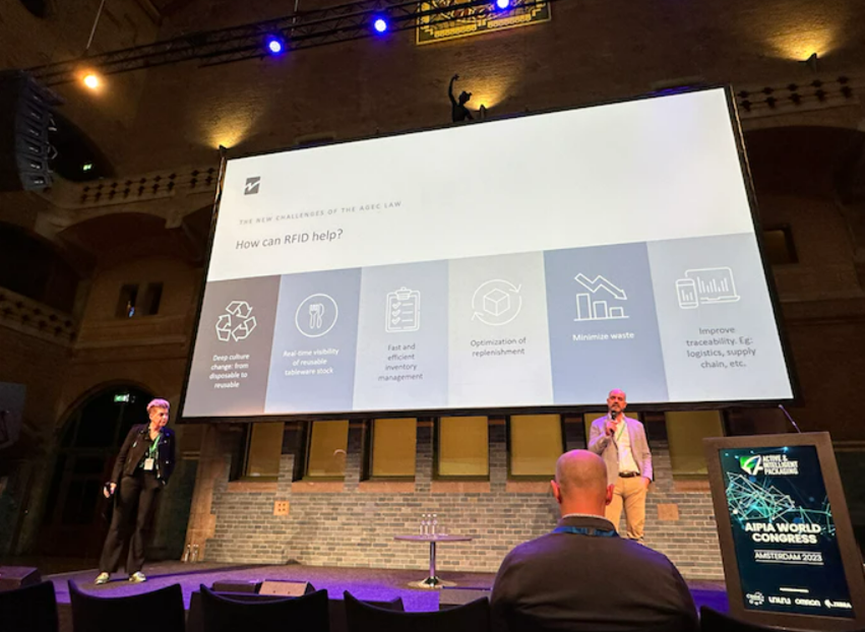 Moreover, the RFID system is designed to automatically trigger replenishment orders when inventory levels fall below a specific threshold, ensuring that the restaurant maintains an optimal level of reusable items. Another crucial aspect addressed by the RFID system is the prevention of loss or damage to reusable items, which could compromise the sustainability goals of the anti-waste law. Fixed RFID readers are installed in specific areas of the restaurant to detect reusable items mistakenly discarded with other waste. The unique identification feature of RFID tags also allows for tracking the lifecycle of each reusable dining service product, including the number of times it has been cleaned and its replacement time. This level of traceability is vital for managing the quality and lifespan of reusable items.
This paper is from Ulink Media, Shenzhen, China, the organizer of IOTE EXPO (IoT Expo in China)
Join us next year in Shanghai, and let's shape the future of technology together!

To register IOTE 2024 Shanghai station: