In the realm of battery monitoring for new energy vehicles, while the battery monitoring market may seem distant and uncertain, there are several promising trends in the broader battery monitoring and vehicle charging and swapping market. This includes the battery management of electric two-wheelers, the swapping stations for two-wheelers, and shared charging stations.
Electric Two-Wheelers:
Traditional Battery Management Systems (BMS) have achieved real-time monitoring of battery status. Coupled with data analysis and intelligent control technologies, these systems can ensure the safety of batteries available at swapping stations. Through a smart cloud platform, swapping cabinets can detect core data in real time and utilize high-performance lithium batteries and self-developed BMS for detailed analysis of voltage, current, temperature, and pressure differences in each battery cell. This proactive analysis allows for the early identification of potential safety hazards. Additionally, any issues detected are reported to the cloud platform, signaling risks in specific battery cells, enabling operational personnel to lock them and prevent further use.
Two-Wheeler Swapping Cabinets:
In the scenario of two-wheeler battery swapping, cellular IoT technology can play a role in charging environment monitoring. Swapping stations, resembling large-scale charging stations, need to replenish low-power batteries quickly for the swapping demand. However, the simultaneous operation of multiple high-power chargers can pose risks such as fire hazards and electrical faults. Moreover, as these swapping cabinets/stations are often outdoors, they are exposed to weather disturbances like rain and snow. Utilizing low-power technology, such as Cat.1, various environmental sensors can monitor changes in temperature and humidity in real time, issuing warnings promptly. Additionally, as these places operate with minimal human intervention, smart cameras can record the usage patterns of the swapping station. This feature proves valuable in situations of theft, intentional damage, or user disputes, providing traceable evidence.
Shared Charging Stations:
Charging stations equipped with Cat.1 modules can enable real-time data collection, device status monitoring, and remote operations such as sending control commands. This allows the collected data to be transmitted to a charging station management platform for analysis and processing. This effectively addresses challenges faced by charging users, such as difficulty finding available charging stations, connectivity issues, and settlement difficulties. Furthermore, it promotes interconnectivity between government information platforms and corporate platforms, aiding charging facility operators in enhancing charging station management and understanding user consumption habits.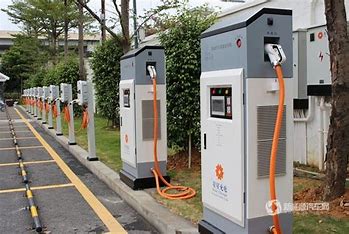 This paper is from Ulink Media, Shenzhen, China, the organizer of IOTE EXPO (IoT Expo in China)
Join us next year in Shanghai, and let's shape the future of technology together!

To register IOTE 2024 Shanghai station: