IOTE 2024 IoT Exhibition·Shanghai Station summoned a number of international and domestic IoT industries in various fields to exhibit at the expo. These famous exhibitors include:
1.Perception layer - Tag Chip,Label Material,Tag Antenna,Label Packaging Equipment,Label Detection,Label Compounding Equipment,Label Printer,The Label,Reader Chip,Reader Antenna,Integrated Reader (fixed reader, channel, smart cabinet),Handheld Device,Sensor,Sensor Chip,Sensor Module,Sensor Terminals & IoT Solutions,Security,Video Perception,Algorithm Vendor,Entrance and Exit Control,Platform Management/Operation,Security Accessories,Biometric,Location-aware,High Precision Positioning
2.Transport layer - Communication,Communication Chip,Communication Module,Communication Antenna,IoT Card,Communication Gateways & Terminals
3.Platform layer - Cloud Platform,IoT Security and Data Storage,PaaS Platform /Industry Application Solutions,SaaS Platform /Industry Application Solutions,Artificial Intelligence(AI),Smart Hardware,Intelligent Terminal
4.Application layer - Smart City,Smart Retail,Smart Home,Industrial IoT
5.IoT Accessories - E-paper,IoT Industry Suppliers,Battery,Card Printing & Ribbon,Electronic Component
This exhibition expected to more than700 professional exhibitors. It showcases the whole IoT industry chain, covers perceptual layer, Transport layer, Platform layer and intelligent application layer of IoT, including RFID, Smart Card, Smart Sensor, Big Date & Cloud Computing, Wireless Communication, Smart Home, Real-time Location, Smart Retail, Smart City etc.
The following are our past exhibitors:
RFID——More than 200 Exhibitors
The RFID companies at IOTE Shanghai Station, including Daoyuan Microelectronics, Fudan Microelectronics, Ruizhang, Alien, Xuyuka, Youboxun, Hadsheng, Pinbang, An's, Dongda Integration, Shangmi , Lixin, Quantitative, Impinj, Haier, Zhenghua, Boss, Zhongke Kexin, Yuehe Technology, Zebra, Ou Si, Sato, Avery Dennison, Dongfang Tuoyu, Cheng, Murata, Korean Smart Network Association Exhibition Group, Guoju, Deshi, Wanquan, Qishunhong, Ansemmei, Rodin Bell, Yingda Information, Toshiba, Pin Guan, Jin Ruiming, Beijing Institute of Computer and Applied Research, Aida, Yuanwang Valley, Yixin , Jianhe, ICT, Bino, ST, Xinjing Road, Xinye, RF Technology, Aerospace Information, Yuan Mingjie, Huashi Jingcheng, Rongrui, Baijieteng, Xianshi, Kailuwei, Core Alliance Chuangzhan, Jinjia Box, Huicheng Xintong, New Leopard, Hande Hall, Reid IOT, Beiyang, Haiyuan Xinsheng, Pu Lisi, System, Dingzhi, Xincheng, Chili, Chuan etc. They will showcase RFID's latest products and solutions in the fields of footwear, industry, power, aviation, and books.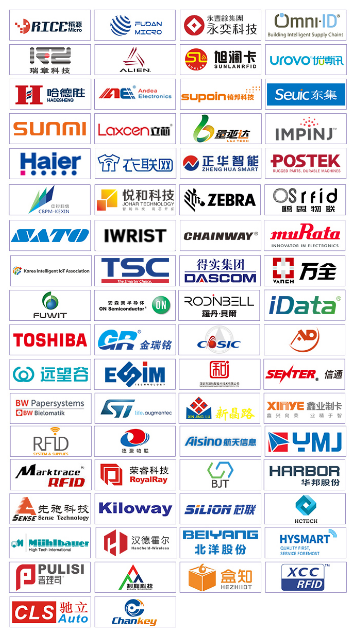 Wireless Communication——From chip modules to terminal applications, all-category wireless communication technology here
This is a site where communication companies use the strength of 5G hotspots. Of course, wireless communication companies gathered at IOTE 2024 Shanghai Station will showcase their communication modules and terminal products developed by their sophisticated technologies, including mobile communication, Guanghe. Tong, Meg Smart, Core Communication, Longshang, Youxunda, Gaoxin IOT, Youfang Technology, Sangrui Electronics, Shanghai Domain, Yanjun IOT, Someone, Zero Intelligence, TOSHIBA, FUJITSU, muRata , Semtech, Spiral Star Source, Hongdian, Zhongke Aowei, Yitian, Jimmy IoT, Sixin, Weichuan Technology, Dongri Information, TEKTELIC, Huilian Infinity, Tuobao, Yiyuan Technology, Changhong, Xun Tong, Shi Ke, Miracle IOT, Ruiyi Technology, Yuncheng, Yunliwuli, Shengbanger, Zhengda Xinwei, Shenggeer, Shangyuan Technology, Chaotong IOT, Dixunfei, Maxwell, Ou Kewei, Yu Shi, Si Lian, Xing Lian, Zhan Tuo, Fan Zhuo, Xin Ke, Hong Yi Yun Jia, Li Gao Xinye, Keysight Technology, etc.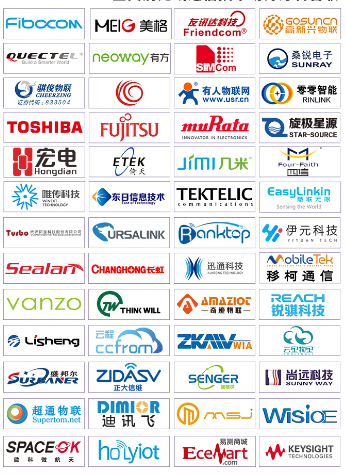 High-Precision Positioning - Focusing on centimeter-level high-precision positioning application scenarios, integration of indoor and outdoor positioning technology
The positioning here allows you to find your own position! IOTE 2024 Shanghai Station has invited companies in the field of high-precision positioning to display positioning systems based on different technologies such as UWB positioning, Bluetooth 5.1, WiFi positioning, GNSS positioning, satellite positioning, etc. Research, Lian Rui, Tang En, Zhongdian Kunchen, EHIGH Henggao, Woxu Communication, Quuppa, Iridium Technology, Platinum, Redpoint Positioning, Precision Technology, Zebra, etc.

Cloud Platform and Big Data - Platform manufacturers at China and abroad, deducting the trend of the cloud
IOTE Shanghai Station invited these IoT cloud platforms and big data companies, including Huawei, Arm, Western Digital, Tongzhou Electronics, Huake Youjian, Feiqi Internet, Nanze Intelligent, Unified Communications, Excellent Technology, All-day Intelligence, China Service Software, Qinglian Cloud, Brightness Intelligence, Liwei Zhilian, Bo Shijie, Jingyouda, Laogou Technology, Zhongtian Netscape, Lianzhi IOT, Fei Sijie Yue, Huateng IOT, Sanxing Jiawei Electronics, Creative Electronics, Sanshilian, Jieshun Electronics, Lingjian Technology, Tenghui Technology, Daxun Feishu, Kaizhiwu, APICloud, Prospects, etc., they will show the full range of products and solutions for edge computing, data security, visualization platforms, industrial platforms, PasS and SaaS application platforms, enabling high-volume intelligent hardware to quickly move up the cloud platform through cloud computing, big data artificial intelligence and other technologies. Enterprises reduce costs and increase efficiency, and truly realize the connection between all things.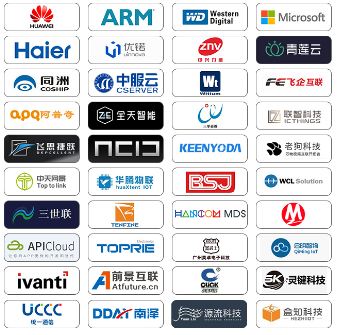 Sensors - Empowering everything, bringing new value to production and life
In the era of rapid development of big data, the data demand of the Internet of Everything will stimulate the rapid development of the sensor market. IOTE Shanghai Station also brings together a number of sensors in the field of sensors, including ON Semiconductor, Murata, Shengsi Rui, Mike Sensing, Yanke Intelligent, Wotian, Kunlun Coast, Huiwen, EC Sence, Top Purui, Mingzhi Sensing, Sensing, Osong, Minyuan, Nanda Five-dimensional, Jingxun, Xinli, Jiuhao, Pu'er, Lijing, Tyco Core, Rongya IOT, Bosifa, Yuyida, Hengtong, Zhongke Ovi, Xiaohe, Rainbow, E+E, Philster, Yi Chain IoT, STMicroelectronics, NXP, Hualanhai, Shengshi IOT, Material Road, Yuanjian Sensing, Huichuan, Europe Liede, Lengqiu IoT, Kaimis, Boda Guangtong, Yingka, Xiangwei, Jielitai, Rongya IOT, Jingyouda, etc., It showcases many IoT sensor products, involving intelligent manufacturing and industrial products, rich scene applications such as networking, smart buildings, smart fire, smart water, smart city, smart retail, remote meter reading and smart street lights.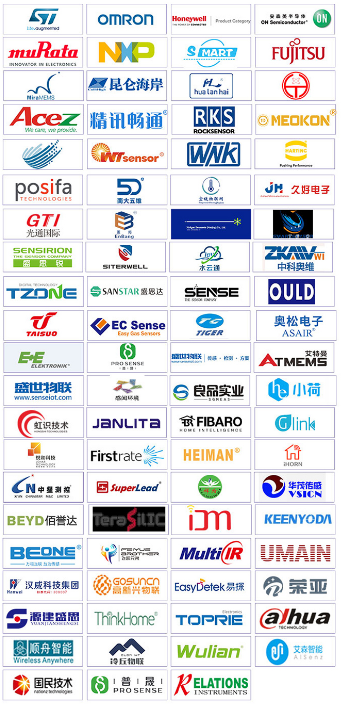 Smart Retail - Presenting the latest application trends in retail informatization and digitalization
After the introduction of the smart retail exhibition content by IOTE last year, the exhibition attracted a large number of visitors. This year, IOTE 2024 Shanghai Station will continue to display the smart retail exhibition area, exhibitors that has been invited Shangmi, New World, Baifu, Tianzhihe, Boshi Te, excellent Boxun, Zhigulian, Zebra, Sato, Toshiba, TSC, Boss, Deshi, Zhimingxing, Beiyang, Chongqing Pinsheng, Fujitsu, Epson, Spreit, Xunlei, Pinbang, Hesheng Optoelectronics, Kay Li, Sipu Rui, Minde, Xulong IOT, Youku Electronics, Pico Intelligence, Yunliwuli, Ronghua, Yilaiton, Jiabo, Core, Rape, Dvor Smart, Hanyin, There are like, per-person stores, money collection companies and other companies to showcase EAS, ESL, ERP, POS software and hardware, smart stores and other retail business information products and unmanned supermarkets, unmanned convenience stores, smart vending machines, intelligent display Screens, smart shelves, intelligent robots and other unmanned products.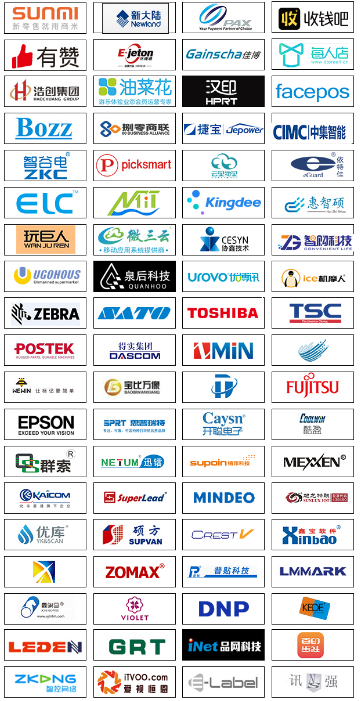 Smart Home - Build a complete industrial chain, one-stop procurement platform
How does the smart home industry start with smart door locks and use the situational model to create smart home products with both value and performance for consumers, bringing consumers a more intuitive and comprehensive experience and realizing consumer psychological expectations? A group of technology companies at IOTE Shanghai Station will showcase products and systems in the field of smart home for more than 100,000 people, including Wang Li, Sakura, Dahua/Le Orange, Howard, Datang Microelectronics, ThinkHome, Topband, National Technology, and Benefits. , Hongao, Xiangyu Technology, 3M, Labuan Technology, FIBARO, Shengsi Rui, Tiancheng Intelligence, Zigbee Alliance, Bei Likai, Fu Ge Technology, Squat Technology, Yi Xing Yilian, Magic Information, Ge Anrui, Tongxin Technology , Mingfeng Hardware, Maximus, Marsax, Dragon Brothers, Weiwei Technology, Dakai Industry, Yousuo Technology, Avatar, etc. These brands will be from smart home systems, security monitoring, home theater, smart door locks, etc. Different angles showcase new products and technologies that lead the industry.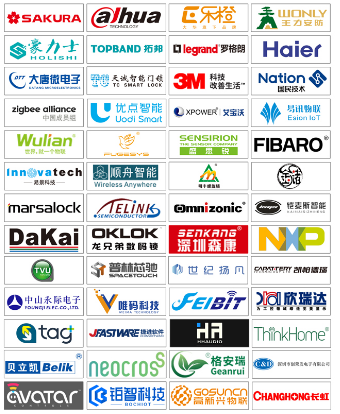 Smart City - New exhibition area, famous companies
Smart garbage classification is a small step to realize smart city construction. The construction of smart cities is an inevitable trend in the development of modern cities. IOTE Shanghai Station opened the smart city exhibition area this year, and has invited Huawei, China Unicom, Aerospace Smart City Research Institute, Qianshitong, Rihai Intelligent, Gaoxing, Dahua, Anguan Technology, Tongzhou Electronics, Huake Youjian, Feiqi Internet, Tenghui, Shunzhou, Left Neighbor, Dayun IOT, Fangda Zhikong, Baode Technology, Liwan Security, Hualan Design, Diweixun, Material Road, Jeff Riel, Cloud Whistle Intelligence, Jiajia Eye Technology and other companies, they will provide their carefully developed products, systems and solutions for the construction of smart cities.