The IOTE 2021 International Internet of Things Exhibition will be held in Shanghai and Shenzhen next year. The organizer specially invites industry giants to participate in the Internet of Things industry grand ceremony.
By then, the pioneer of design and innovation in the bar code/RFID printer field, Postek Electronics Co., Ltd. (abbreviation: POSTEK) will bring a new product of RFID printer. POSTEK works closely with designers from Germany and Austria to develop products that perfectly integrate art and technology, bringing a new and outstanding product style to the POSTEK brand. In short: aesthetic sense, user-friendliness, functionality and durability , You can enjoy it in the upcoming new products.
POSTEK's new RFID printer not only pays attention to the innovation of product technology, but also devotes itself to the integration of art and emotion. POSTEK puts user needs at the core of product development. By achieving a more perfect user experience, users can enjoy simpler, more convenient, stable and durable printing solutions at work, creating a pleasant working method, and conveying brand positioning and user care.

Postek Electronics Co., Ltd.
Shanghai World Expo Exhibition and Convention Center
Booth number: 3A26
April 21-23, 2021
Shenzhen Convention and Exhibition Center (Futian)
Booth number: 1A42
August 18-20, 2021
Company Profile
As a leading printer brand in the industry, POSTEK was established in 1998 and has focused on R&D and innovation of barcode, RFID printers for more than 20 years. The brand positioning of "exquisite design, easy-to-use and durable" has allowed POSTEK to work hard and diligently study the visual information carrier intelligent printing solutions, and innovate the old.
POSTEK printers are not only well-designed, but also extremely stable and durable. In POSTEK products, more caring concepts rooted in user needs are embodied. With its outstanding and professional performance in the development and docking of printing solutions for corporate customers, POSTEK has won wide recognition from customers in the industry. In the development of intelligent production management of Chinese enterprises, POSTEK customized high-quality visual information carrier intelligent printing solutions for customers, provided professional and efficient services, reduced the operating costs of enterprise users, and helped them realize a sustainable ecological supply chain.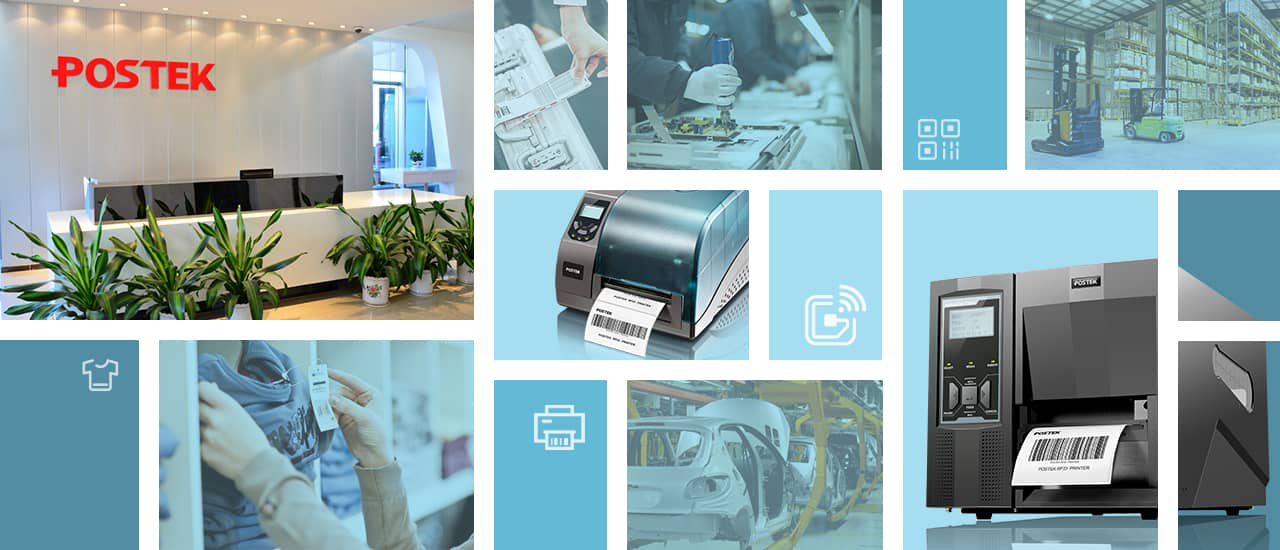 Introduction of UHF RFID printers and solutions
For more information about Postek's new products and printing solutions, please visit booth 3A26 of IOTE 2021 Shanghai Station and booth 1A42 of IOTE 2021 Shenzhen Station.
Register as a VIP visitor for free and enjoy the following special benefits::
1. The exhibition was founded in 2009 and is the first domestic Internet of Things virtual reality, car networking, intelligent robot, wearable, smart medical, smart home professional fair. The largest and most comprehensive internet of things exhibition in Asia.
2. E-mail to the show the latest exhibitors list, featured exhibits and solutions. It is estimated that there are nearly 700 exhibitors from china and other countries, more than 12,000 professional audience and buyers.
3. Receive the VIP confirmation letter and text message before the exhibition, you can avoid registration at the scene.
4. If you need to purchase, you can arrange appointments for high-level exhibitors of designated categories,get skype to contact:13266868052.
5. Free exhibition magazine. (Limited to 2000pcs)
6. All VIP visitors will be given free water on site.
7. In the same period, the Internet of Things, virtual reality, car networking, intelligent robots, wearable, smart medical, smart home professional conferences will be staged at the same time, and you can also apply for free tickets for the conference.
8. The follow-up information of the exhibition will be given priority.
Complete VIP registration within one minute:
http://eng.iotexpo.com.cn/IOTUApply.aspx#txtCName