On July 30th, 2019 the 12th International Internet of Things Exhibition (Shenzhen Station), with the theme of "Everything awake, G can't be missed", was grandly opened in the Shenzhen Convention and Exhibition Center. It is an extraordinary international IoT carnival, gathering over 700 famous brands from the IoT industry worldwide and exhibiting more than 10,000 IoT products and the latest products. The exhibition is co-hosted by China Internet of Things Industry Application Alliance, Shenzhen Smart Retail Association, China Smart City Construction Investment Alliance, and was co-organized by Shenzhen IoT Media Co.,Ltd. and Shenzhen Yixin IOT Network Co.,Ltd. It is also supported by 21 Internet of Things Associations nationwide which are committed to pushing forward the development of the IoT industry!
This year's IoT Carnival has attracted not only talents from home and abroad but also numerous enterprises from the IoT industry chain which are on the line to exhibit a wide variety of refined products. Many great ideas have also been sparked in the IoT summit forums. Furthermore, gold medals were awarded to excellent enterprises at the awarding ceremony. We have also ogranized an international buyer conference for a large wave of our dear international friends. As for what industry trends that the IoT Carnival has released, what new products, new technologies, new solutions, as well as new applications have been born, and who is lucky enough to win the best MVP of this carnival? Please read the following contents.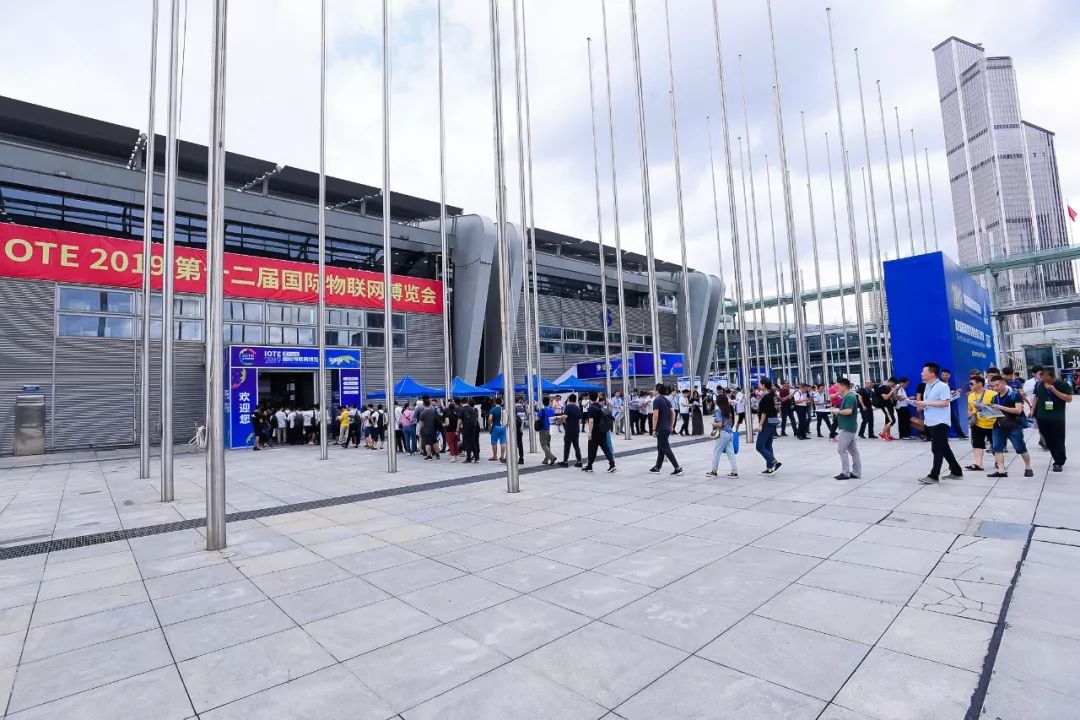 Well-known Figures of the IoT Industry at Home and Abroad Gather Together to Show Off
With the spread of the digitization in all walks of life, the application scenarios of the IoT can be as broad as the vastness of the sky. However, the IoT application is inseparable from the three core architectural layers of the IoT, namely the perceptual layer, the transport layer and the platform layer. The perceptual layer is about RFID, sensors and other information collection and recognition technologies. The transport layer relates to the information communication technologies such as NB-IoT, LoRa, eMTC, 5G, eSIM, Bluetooth, UWB, ZigBee. The platform layer involves algorithm technologies such as big data, cloud computing, edge computing, and cloud platform. Decoupling technology from application is a taboo in the IoT industry. The ultimately goal of the IoT technologies is to reach the IoT application layer which can meet demands from all aspects, namely high-precision real-time positioning, smart retail, smart city, industry 4.0, smart home, car networking, smart grid, smart light pole, smart parking, smart restaurant, smart fire control and all other scenarios that can be digitally transformed by new technologies.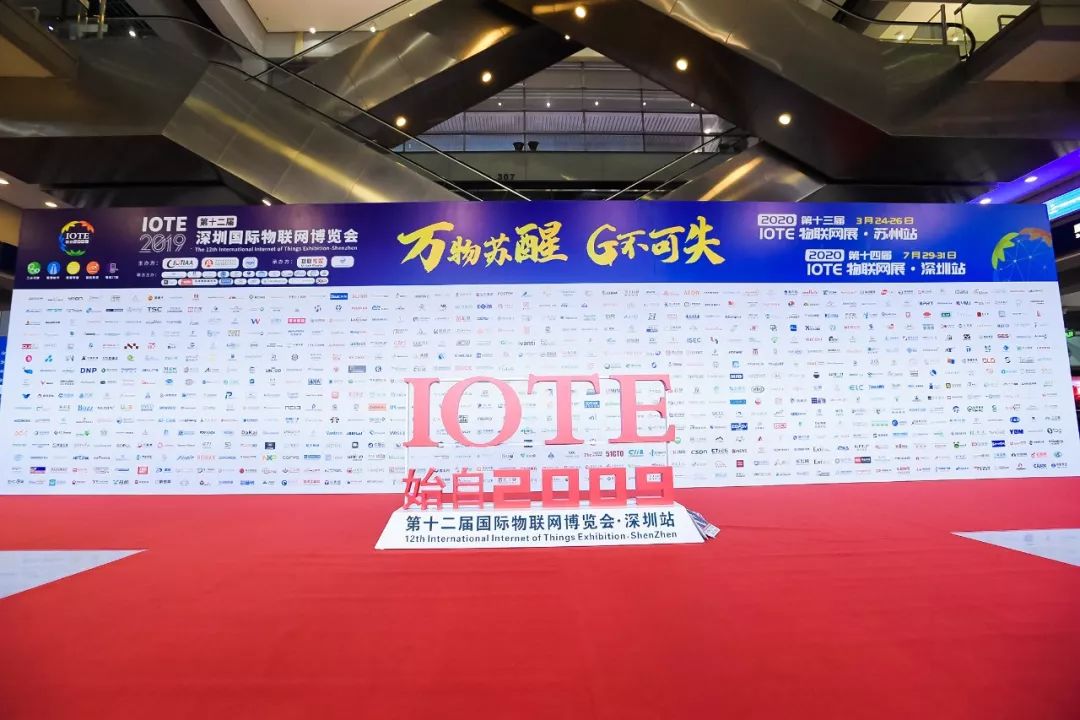 In the process of digital transformation, a group of IoT industry big figures come into being. In order to join the carnival this summer, they came from all corners of the country and from the other side of the ocean. Bearing the high temperature of the hot summer, they gathered at the 2019 Internet of Things exhibition (Shenzhen Station), inclusing Perception Valley, New World, Fudan Microelectronics, Impinj, STMicroelectronics, ON Semiconductor, Avery Dennison, etc. From the perceptual layer; Unicom, Guanghetong, Meige Intelligent, Semtech, etc. From the transmission layer; Huawei, Haier, Microsft Azura, Arm, Western Digital, etc. From the platform layer;Aerospace Wisdom Research Institute, Gao Xinxing, Dahua, etc. from the application layer; and Qingyan Xunke, Quuppa, red dot positioning in the field of real-time positioning.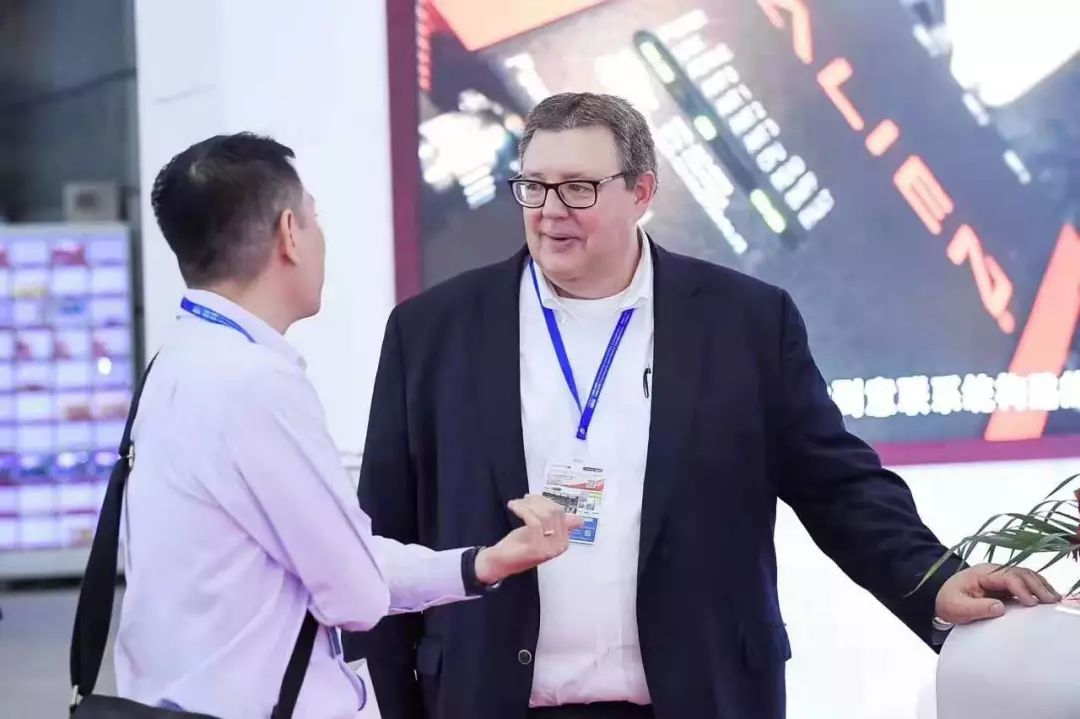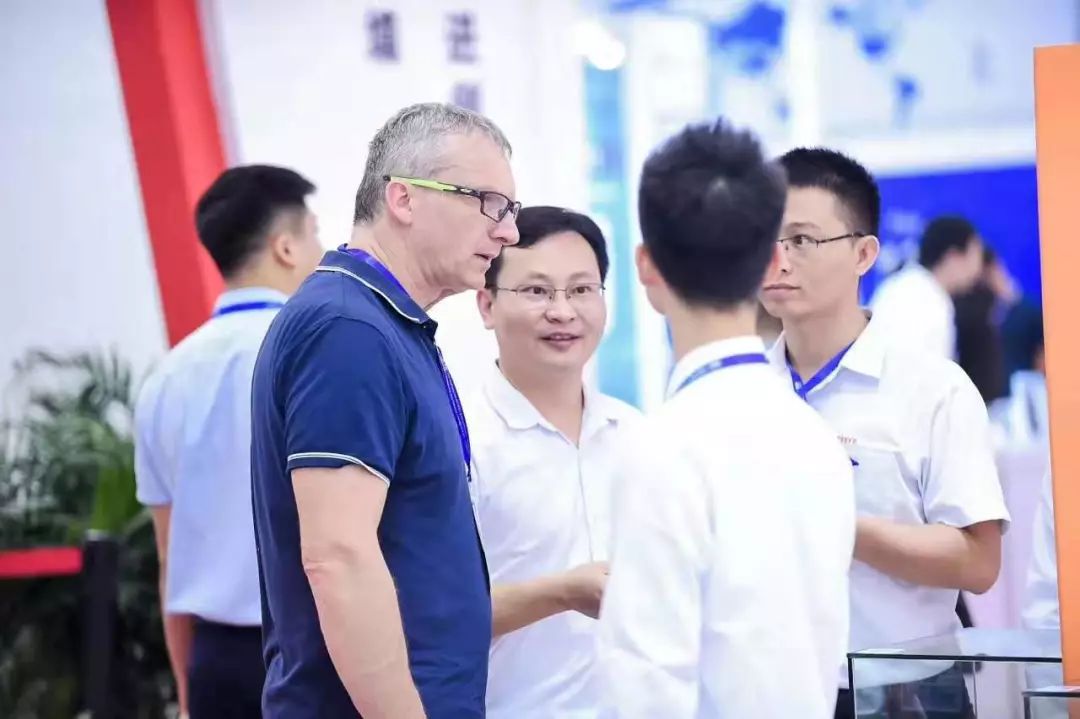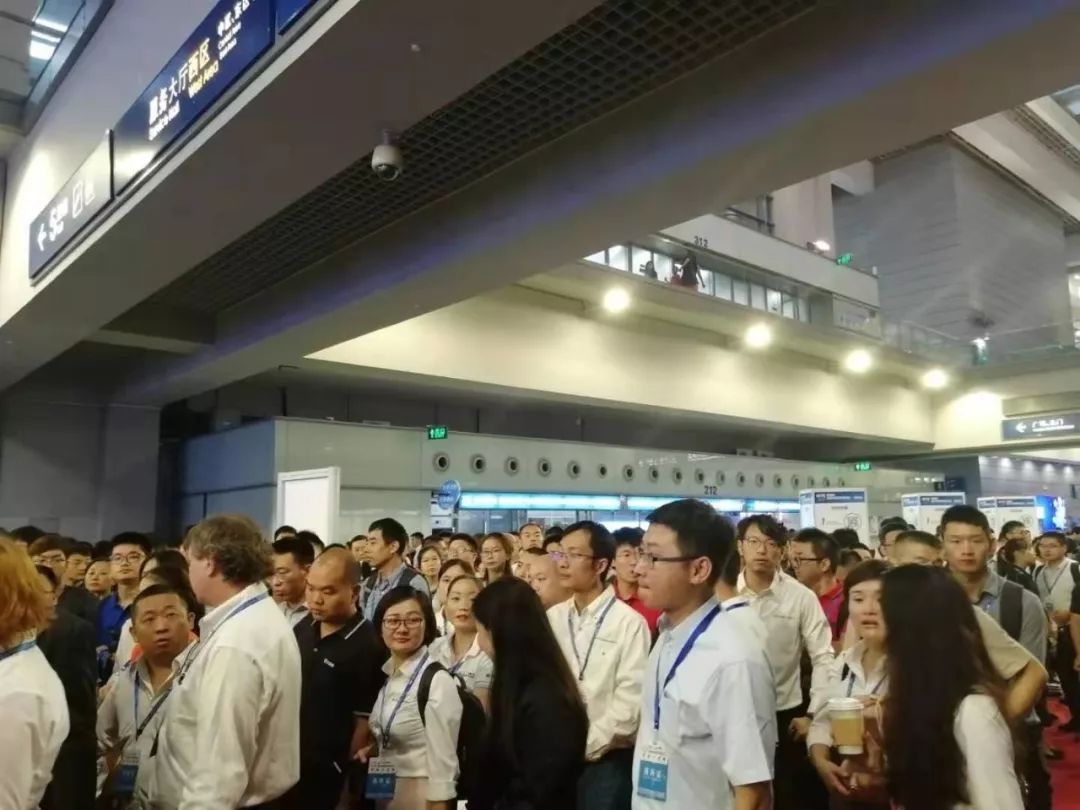 700+ exhibitors shine this summer, showing the fruitful results of the IoT
The exhibition set up three distinctive and unique exhibition areas in the Shenzhen Convention and Exhibition Center, totaling 52,500 m2. For example, the RFID, smart card, precision positioning, and IoT communication exhibition area in Hall No.1 are the color of the data; Hall 6 The smart retail, unmanned retail, smart city, smart home exhibition area in Hall No.6 are the color of the future; and sensors wireless communication, IoT platform, smart home, industrial IoT, intelligent manufacturing, etc. In Hall No.9 are the color of application. These three exhibition areas have concentrated on nearly 700 enterprises from different fields of the IoT industry chain and the IoT products they have developed.
The planning and construction of smart cities is a hot area that has developed in recent years. A great many giants have a huge enthusiasm for the layout of smart cities, which is a heat wave that cannot be resisted by the high temperatures in summer. According to the scene of the exhibition, the audience was highly enthusiastic about the application of smart city -- a large number of spectators stopped to have a look at the products at the booth of smart transportation, smart government, smart community, driverless, smart security robot, smart building, smart city management platform and other applications. They were amazed at the new products and thought highly of their appliciation in future scenarios. Some even discussed the project's revenue and other issues with the exhibitors on the spot. This is the new-added smart city exhibition area of the Shenzhen Internet of Things Exhibition this year. Huawei, China Unicom, Aerospace Smart City Research Institute, Qianshitong, Rihai Intelligent, Gaoxing, Dahua, Anguan Technology, Tongzhou Electronics, Huake Youjian, Feiqi Internet, Tenghui, Shunzhou, Zuoyou, Dayun IOT, Fangda Zhikong, Baode Technology, Liwan Security, Hualan Design, Diweixun, Material Road, Jeffrey, Yunwei Intelligent and Jiajia Eye Technology were invited to participate in the exhibition.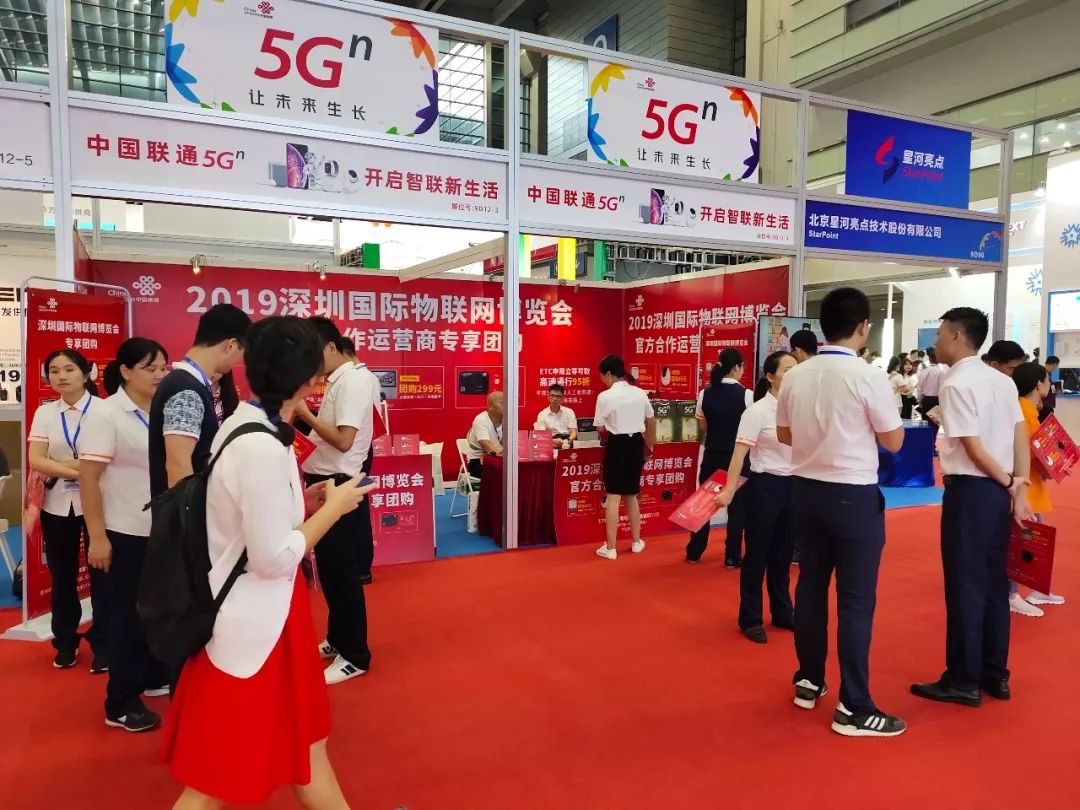 In the field of RFID, the organizers of the exhibition invited more than 200 RFID companies to participate in the exhibition, including Daoyuan Microelectronics, Fudan Microelectronics, Ruizhang, Alien, Xuyuka, Youboxun, Hadsheng, Pinbang, Ann , Dongda Integration, Shangmi, Lixin, Quantitative, Impinj, Haier, Zhenghua, Boss, Zhongke Kexin, Yuehe Technology, Zebra, Ou Si, Sato, Avery Dennison, Dongfang Tuoyu , become, Murata, Korea Intelligent Internet of Things Association Pavilion, Guoju, Deshi, Wanquan, Qishunhong, Ansemmei, Rodin Bell, Yingda Information, Toshiba, Pinguan, Jin Ruiming, Beijing Institute of Computer and Applied Research, Ai Da, Yuanwang, Yixin, Jianhe, Xintong, Bino, ST, Xinjing Road, Xinye, RF Technology, Aerospace Information, Yuan Mingjie, Huashi Jingcheng, Rongrui, Baijieteng, Xian Shi, Kailuwei, Xinlian Chuangzhan, Jinjia Box, Huicheng Coretong, New Leopard, Hande Hall, Reid IOT, Beiyang, Haiyuan Xinsheng, Pu Lisi, System, and Knowledge , Xincheng, Chi Li, Chuanqi, etc., they brought 99% of RFID products and solutions in the RFID industry chain to the audience.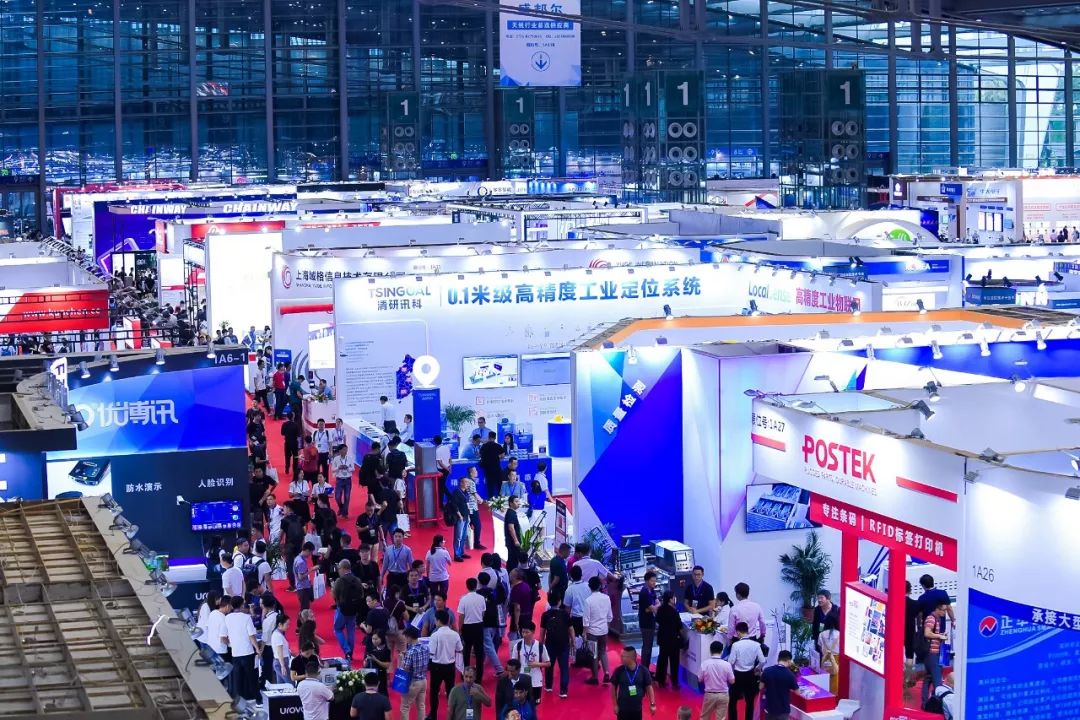 In the field of Internet of Things communication, this exhibition gathered all kinds of wireless communication enterprises from chip modules to terminal applications, including mobile communication, Guanghetong, Meige Intelligent, Core Communication, Longshang, Youxunda, Gao Xinxing IOT, Fangfang Technology, Sangrui Electronics, Shanghai Domain, Yanjun IOT, Someone, Zero Intelligence, TOSHIBA, FUJITSU, muRata, Semtech, Spiral Star Source, Hongdian Shares, Zhongke Aowei, Yitian, Jimmy IoT, Sixin, Weichuan Technology, Dongri Information, TEKTELIC, Huilian Infinity, Tuobao, Yiyuan Technology, Changhong, Xuntong, Shike, Miracle IOT, Ruiyi Technology, Yuncheng, Yun Lili, Shengbanger, Zhengda Xinwei, Shenggeer, Shangyuan Technology, Chaotong IOT, Dixunfei, Maxwell, Ou Kewei, Yu Shi, Si Lian, Xing Lian, Zhan Tuo, Fan Zhuo, Xinke, Hongyi Yunjia, Ligao Xinye, Keysight, Blue Wave Bay, Zhongke Wireless, etc.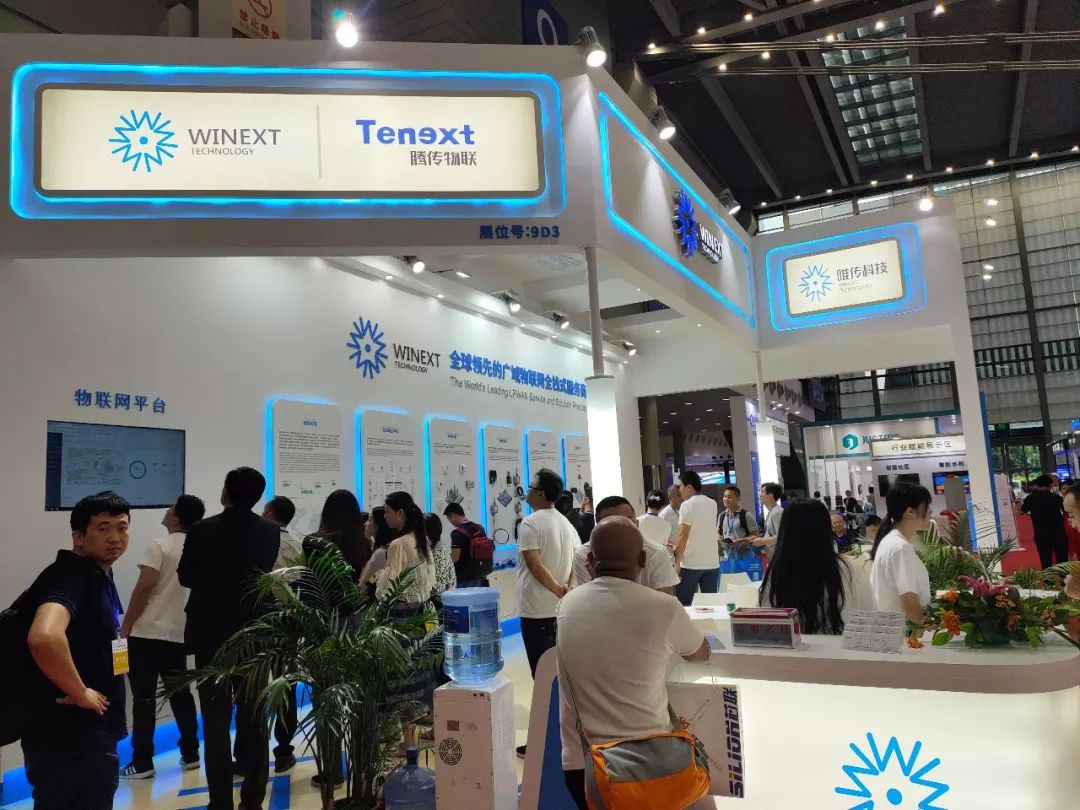 In the field of high-precision positioning, IOTE 2019 Shenzhen Internet of Things Exhibition has invited Qingyan Xunke, Lianrui, Tang En, Zhongdian Kunchen, EHIGH Henggao, Woxu Communication, Quuppa, Iridium Technology, Platinum, Red Point Positioning, precision technology, Zebra, Hangfei Optoelectronics and other enterprises show indoor and outdoor positioning technology products and centimeter-level high-precision positioning systems, using satellite positioning, UWB positioning, WiFi positioning, Bluetooth positioning, geomagnetic positioning, ultrasonic positioning, base station positioning, etc. Different positioning technologies allow you to get real-time location information accurately without being lost in the hot summer days.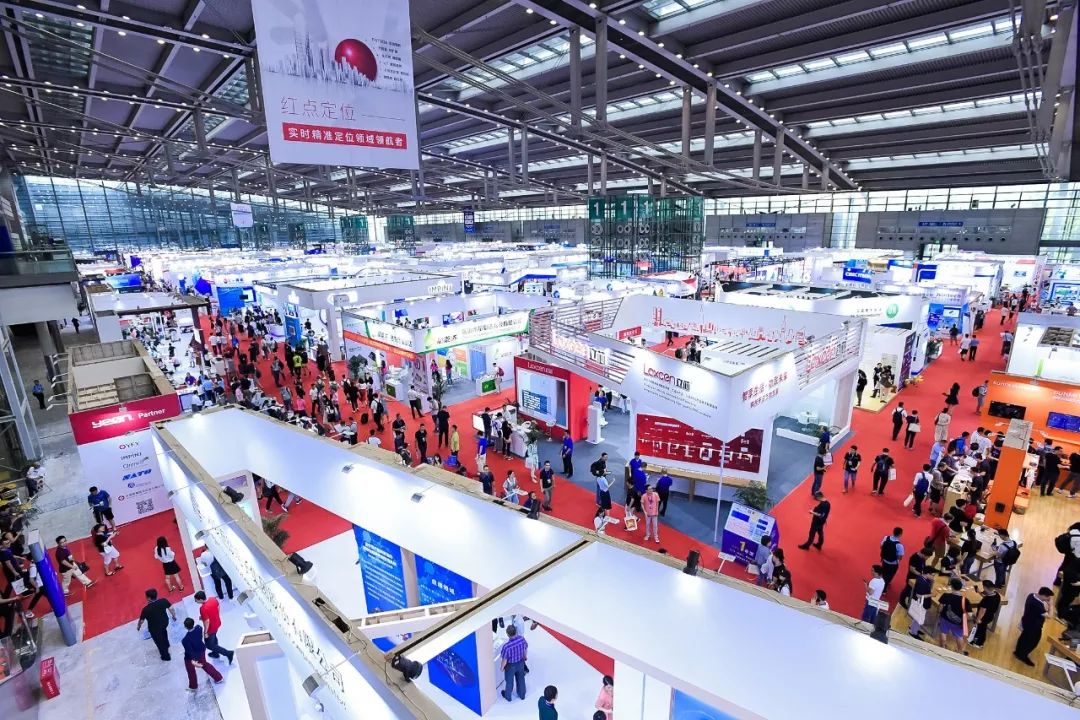 In the field of cloud computing, this exhibition invites domestic and foreign platform vendors to discuss cloudization trends, including Huawei, Arm, Western Digital, Tongzhou Electronics, Huake Youjian, Feiqi Internet, Nanze Intelligent, Unified Communications, and Technology. , all-day intelligence, Chinese service software, Qinglian Yun, Huidu intelligent, Liwei Zhilian, Bo Shijie, Jingyouda, Laogou Technology, Zhongtian Netscape, Lianzhi IOT, Feisi Jieyue, Huateng IOT, Sanxing Jiawei Electronics, Creative Electronics, Sanshilian, Jieshun Electronics, Lingkey Technology, Tenghui Technology, Daxun Feishu, Kaizhiwu, APICloud, Prospect Interconnection, Elephant Network, Taosi Data, Source Technology and so on.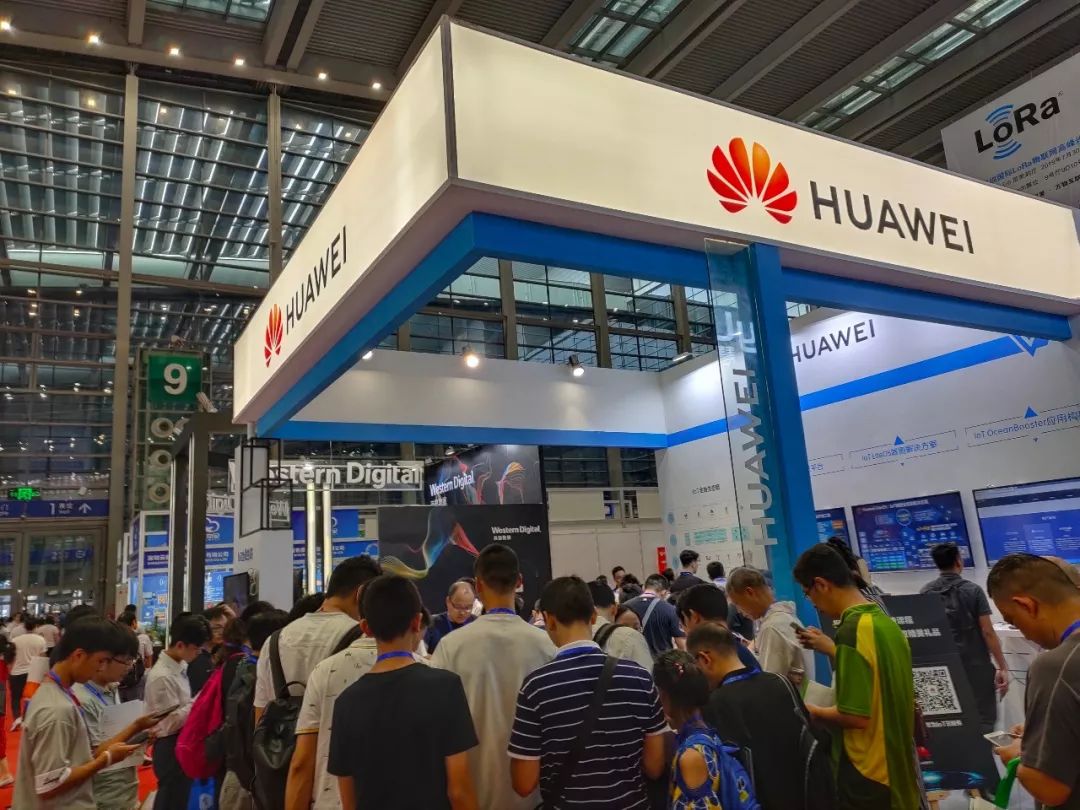 As the sensor of the Internet of Things's perception, this exhibition showcased new sensors with lower cost, less wear and smarter, and gathered a group of sensor companies, including Ansenmei, Murata, Shengsirui. Mike Sensing, Smart Intelligence, Wotian, Kunlun Coast, Huiwen, EC Sence, Top Purui, Mingzhi Sensing, Sensation, Ozon, Minyuan, Nanda V, Jingxun, Xinli, Long Good, Pu'er, Lijing, Tyco Core, Rongya IOT, Bosifa, Yuyida, Hengtong, Zhongke Aowei, Xiaohe, Rainbow, E+E, Philster, Yi Chain Union, STMicroelectronics, NXP, Hualanhai, Shengshi IOT, Material Road, Yuanjian Sensing, Huichuan, Ou Lide, Lengqiu IOT, Kaimis, Yuehe Technology, Boda Guangtong, Ying Card, Xiangwei, Jielitai, Rongli, Jingyouda, Huamei Aotong, Sifang Optoelectronics, Bichuang Technology, Leijie Electronics, Huaru Technology, Floating Love, etc.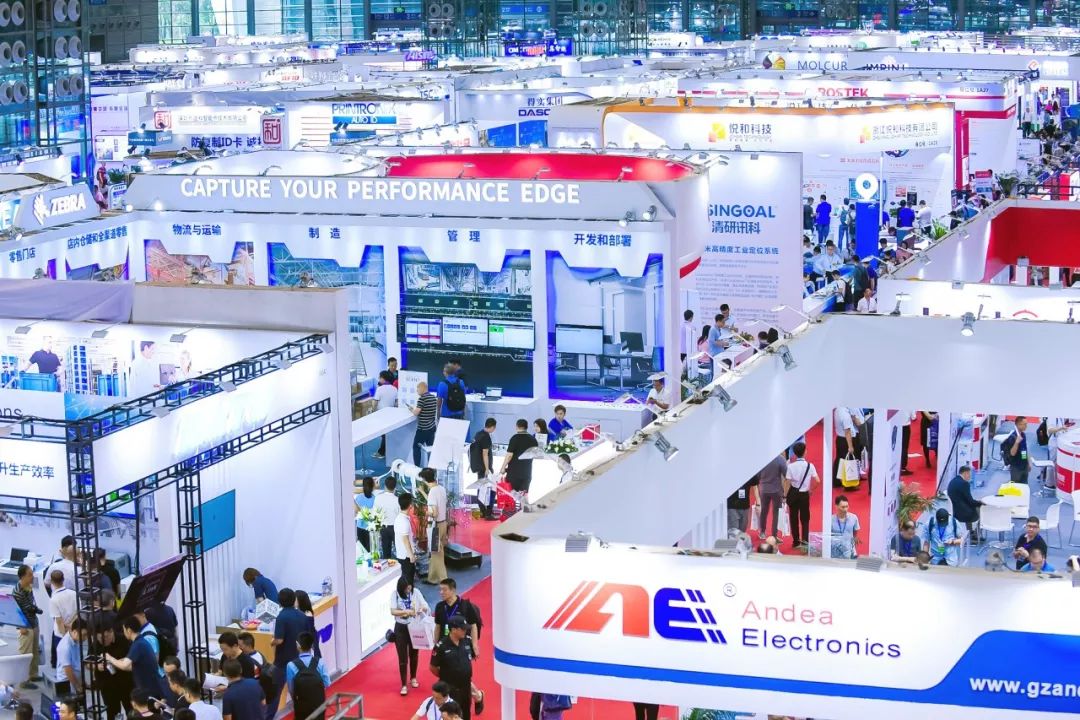 In the smart retail field, this exhibition has invited Shangmi, New World, Baifu, Tianzhihe, Bo Shite, Youboxun, Zhigulian, Zebra, Sato, Toshiba, TSC, Boss, Deshi, Zhimingxing , Beiyang, Chongqing Pinsheng, Fujitsu, Epson, Spreit, Xunlei, Pinbang, Hesheng Optoelectronics, Kaili, Spree, Minde, Xulong IOT, Youku Electronics, Pico Smart, Cloud Lishuili, Ronghua, Yilai Laidun, Jiabo, Corebucks, Rape Flower, Dvor Smart, Hanyin, Youzan, Everyone, Money, Quanhou and other enterprises to exhibit, they show new retail The solution will bring future sci-fi interactions to the carnival, which will make the audience feel new and novel.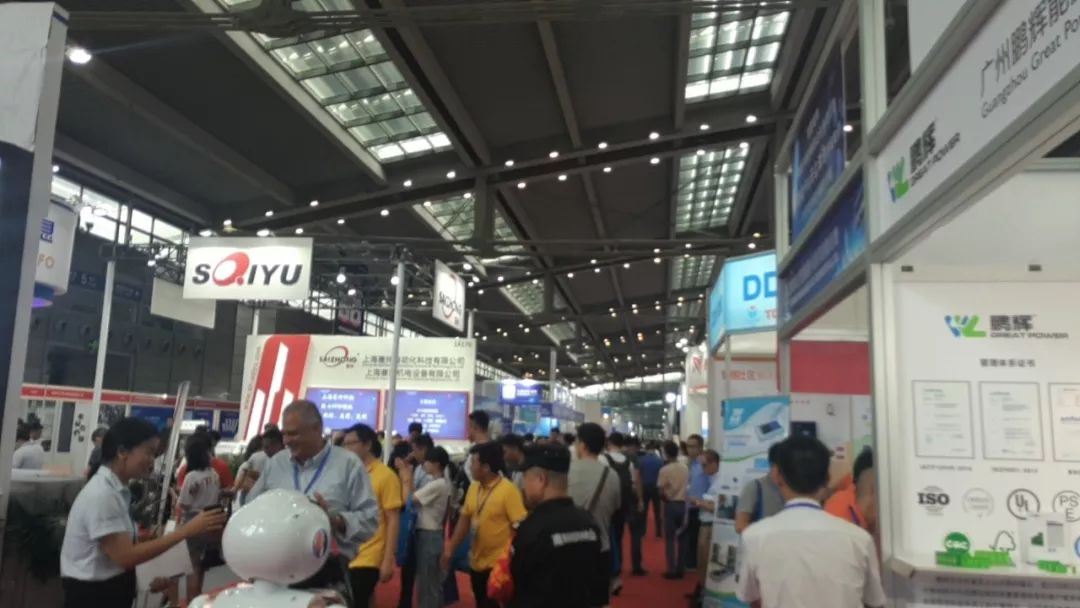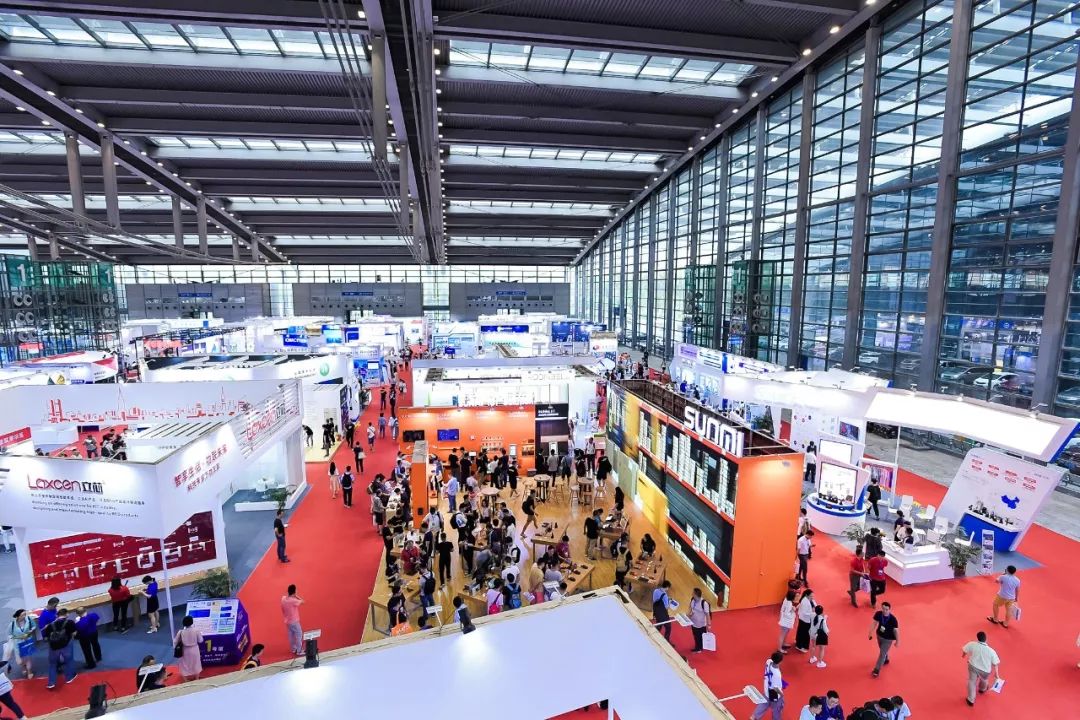 In the field of smart home, this exhibition also invited a number of brand companies in the leading industry to participate in the exhibition, including Wang Li, Sakura, Dahua / Le Orange, Howell, Datang Microelectronics, ThinkHome, Topband, National Technology, Advantages , Hongao, Xiangyu Technology, 3M, Labuan Technology, FIBARO, Shengsi Rui, Tiancheng Intelligence, Zigbee Alliance, Bei Likai, Fu Ge Technology, Squat Technology, Yi Xing Yilian, Magic Information, Ge Anrui, Tongxin Technology Mingfeng Hardware, Maximus, Marsax, Dragon Brothers, Weiwei Technology, Dakai Industry, Yousuo Technology, Hittite, etc. These enterprises can bring intelligent and good performance to the audience. Home products and a more intuitive home experience. Some viewers have experienced the whole house smart home scene on the spot, and they are very addicted; there are also some anxious audiences who directly show their own apartment plans to the exhibitors, asking about the design plan and the precautions for the renovation.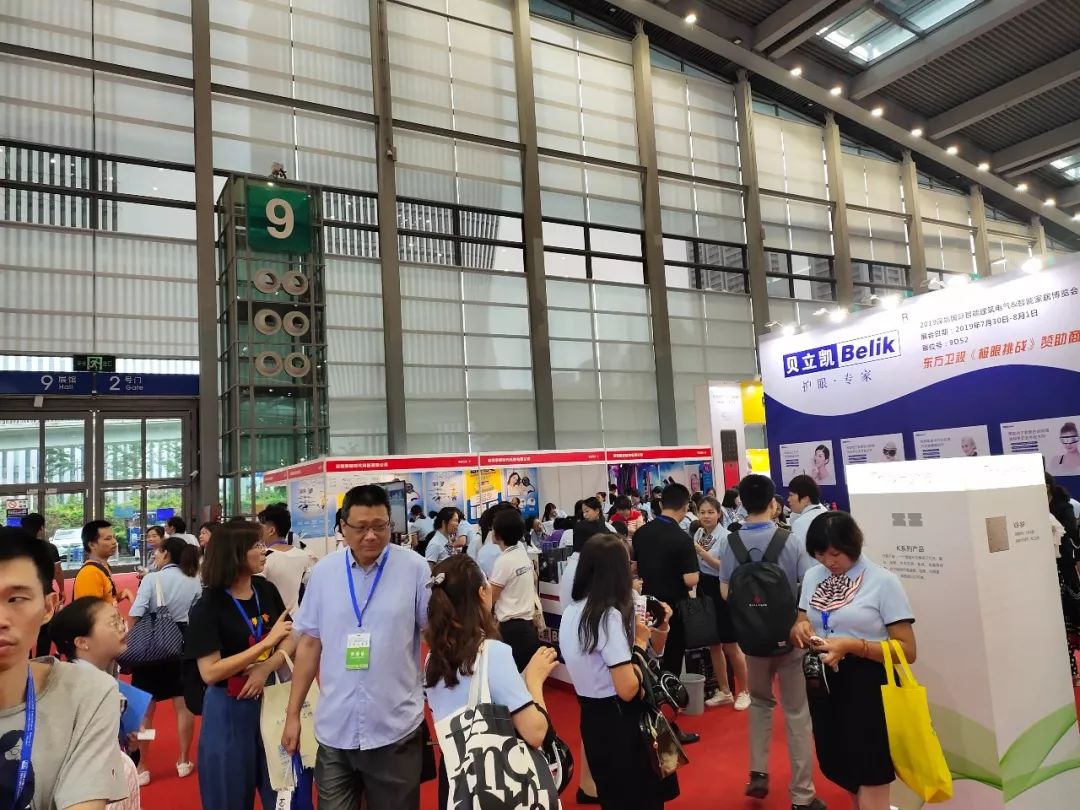 Diverse activities and Great Spark of Ideas
While the 2019 Shenzhen Internet of Things Exhibition is in full swing, more than 20 professional forums are also organized during the exhibition. Over 100 IoT big names will share with us the latest IoT information. The topics covered include 5G, Internet of Vehicles, the development of the urban agglomeration at the Wisdom Bay, RFID, sensors, cloud computing, new retail, smart door locks, high-precision positioning and other important technologies, applications and standards of the IoT. It provides an ideal platform for the professionals from the IoT industry to exchange their ideas and understand the latest technologies and application trends. These IoT big names will create the most dazzling thought sparks of the carnival with their active and in-depth thinking.
In addition to the collision of the ideas of the IoT professionals, the IOTE Organizing Committee also organizes the "IOTE 2019 Gold Award for Innovative Product" activity in which 100 of the most representative and innovative items have been selected from the 10,000+ exhibits unveiled this year at IOTE and will be awarded the "IOTE 2019 Gold Award" honorary medal at the IOTE Gold Awards Ceremony held on the morning of July 30th. The companies that have won the medals in the three-month selection event will eventually be eagerly witnessed by tens of thousands of people and enjoy their glorious moments.
In addition, in order to help domestic and foreign buyers to have a better understanding of exhibitors and their products, and promote the communication and cooperation between exhibitors and buyers, the IOTE Organizing Committee organizes an international buyers conference in particular, aiming at creating a direct face-to-face communication opportunity for exhibitors and buyers from home and abroad and facilitating their cooperation.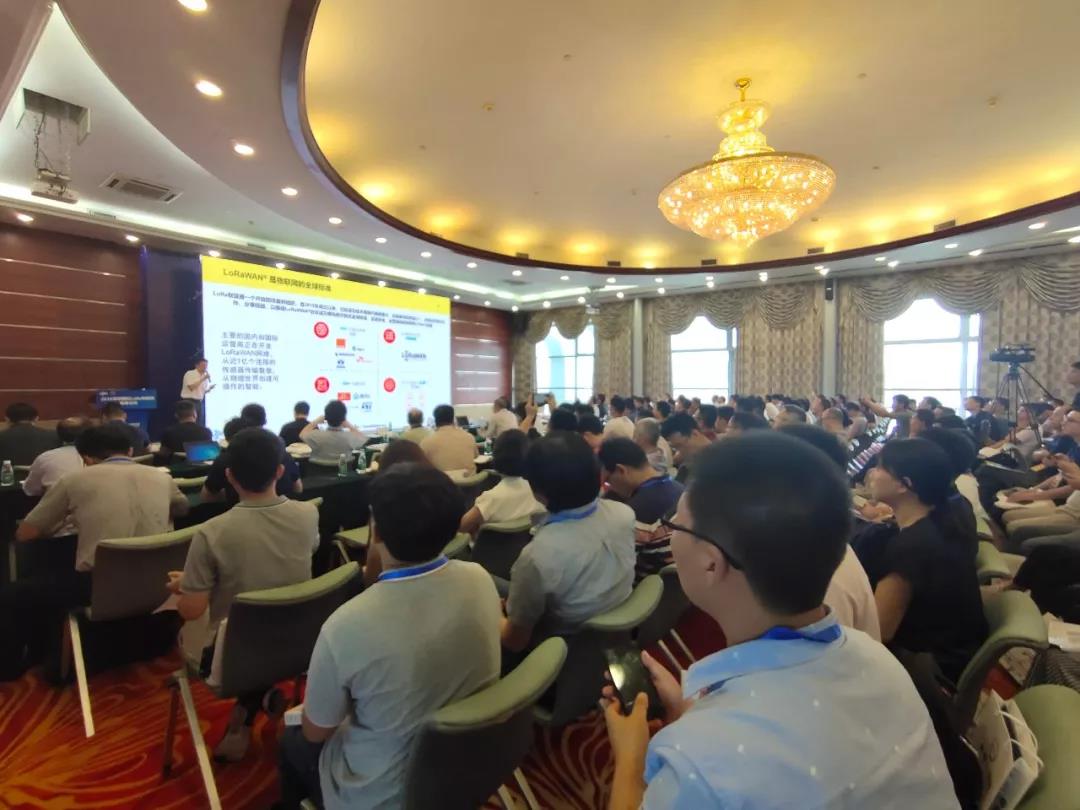 Everything has awakened and various IoT technologies have matured. The once-in-a-lifetime opportunity can by no means be missed. People have begun to look for the latest breakthroughs in the IoT industry. However, where is the breakthrough point and how to make such break through? Perhaps every company that rolled in the IOTE and every professional visitor who came to the IOTE would find their own answers in this Internet of Things Carnival, and will gradually stand out in the Internet of Things industry in the future!