Shanghai SUNMI Technology Co., Ltd. will join 2019 The 12th International Internet of Things Exhibition (Summer Fair) from July 30 to Aug. 1 with their latest IoT products and technology of the Company. The booth number is 1A20.
SUNMI is a technology company focused on the field of intelligence business and developing a wide range of intelligent commodity hardware devices, and also the first enterprise to acquire two rounds of financing of Xiaomi Technology in the field of intelligent business.
What does SUNMI provide?
SUNMI provides a full range of intelligent hardware solutions based on Android's operating system for commercial applications:
Deeply optimized & improved operating system for intelligent business scenarios
SUNMI Operating System(SUNMI OS)
MDM platform for software developers and agent service providers, which is safe, convenient and cost free for device management.
SUNMI Cloud
Website provides the agent service providers with practical tools such as registration, online purchasing, sales management, online service support and so on
Mi Shang platform
Special Products
SUNMI Scanner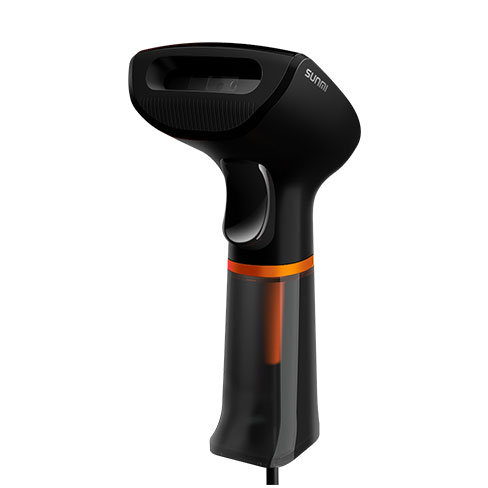 Fast and Accurate Scanning That Effeciently Handles
High-Volume Payment Processing
A multi-purpose scanner that meets every need your store could ask for.
Its superior functionality combined with an aesthetic appearance ensures that it fits right into any store's decor.
Quick Scanning
That Adapts To Every Environment
Captures bar codes on mobile screens and paper, even in poorly lit conditions
Fitted with a high-performance CMOS imaging chip and a soft white fill light that compliments its red focus beam, the SUNMI Scanner can quickly capture bar codes on mobile screens and paper even in a poorly lit environment.
Accurate Identification
Assures Rapid Scanning Of Exception Codes
Fast Image Decoding Algorithm For An Accurate Distorted 1D/2D Bar Code Reading
The image decoding algorithm is fast enough to make an accurate reading of distorted and even wrinkled 1D/2D bar codes or payment codes.
Start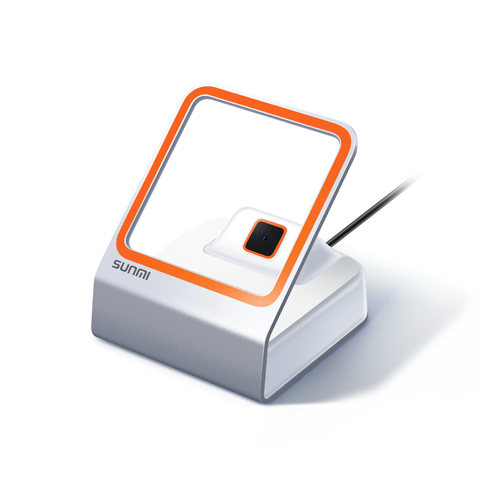 Customize your Blink
The artwork on the cashier desk
Ergonomic scanning angle of 45°
Frame with aluminum alloy texture
Two sets of orange frames for visual focus during usage
Open style box body design
Personalized customizationBase panel, external frame and camera external frameSupport random customization
Sensor light Visible during payment (since then)Beeping soundAudible during payment
The Unique Vibration Cue Provides Accurate Scanning
In addition to the indicative lights and beeps, the device provides haptic feedback by vibrating briefly after a successful scan. This ensures that no scans are missed even in the nosiest environments.
SUNMI V2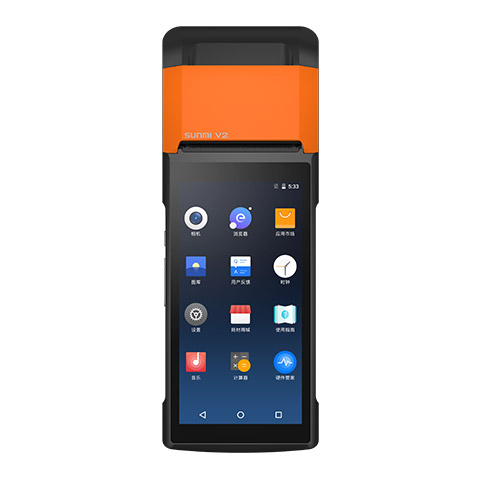 Significant drop in frequency of printer roll replacement
Since 2009, during the past 9 years, the scale of this expo has expanded fast with its influence far reaching. The event attracted 706 exhibitors and more than 101510 visitors in 2018, visitors are from 20 countries - China, Australia, Canada, Egypt, France, Germany, India, Iran, Italy, Japan, Korea, Malaysia, Pakistan, Portugal, Turkey, Russia, Singapore, Saudi Arabia, the UK and the US.
2019 (12th) International Internet of Thing Exhibition is a complete showcase of IoT industry chain, including IoT perceptual layer (RFID, Barcode, Smart Card, Smart Sensor), transport network layer (NB-IoT, LoRa, 2G/3G/4G/5G, eSIM, Bluetooth, WIFI, GPS, UWB) and Intelligent applications layer (Cloud, Mobile Payment, RTLS, New Retail, Industry 4.0, Smart logistics, Smart City, Smart Home). This exhibition expected to more than 70,000 square meters in area, more than1,000 professional exhibitors , and more than 130,000 professional visitors and purchaser.
Date:July 30 - August 1, 2019
Venue:Shenzhen Convention & Exhibition Center,Hall 1, 6, 7, 8, 9
Register for IoTE 2018 Free Ticket: http://eng.iotexpo.com.cn/IOTUApply.aspx