Telead Technologies Co., Limited will join 2019 The 12th International Internet of Things Exhibition (Summer Fair) from July 30 to Aug. 1 with their biometric authentication device and technology of the Company. The booth number is 1A219.
Telead Technologies Co., Limited is a high technology company who is focus on test & measurement. Headquarter locates in ShenZhen City which is Silicon Valley of China. Telead devotes himself to introduce excellent test & measurement instruments & components of IOT, optical communication, wireless communication and high speed signal in the world into China.
Telead Technologies' goal is to be the leader of test & measurement technology. Continue grows technical skill & service quality by study & communication with customers & suppliers. Under the new generation of innovation, Telead also provides innovation products & service which let customer get the best return by the lowest cost.
In optical communication industry, Telead follows the pace of time. Focus on advanced test equipment of 100G, PAM, Coherent optical communication, high resolution video optical communication. Cooperate with advanced optical communication & high speed test instrument manufacturers. i.e. Alnair Labs, iXblue, ID Photonics, LUCEO, Phrabrix & Tektronix. In IOT & wireless communication industry, Telead continue to help customer to settle the hard issue on NFC, UHF RFID & LTE. As perfect supplier in these fields, CISC, MagiQ, ThinkRF & TraceSpan change test industry's structure by their innovation products. At the same time, Telead Technologies is also a distributor of Fortune 500 company Fluke. That makes him study international management & operation model continuously. Show the professional & international service for customers.
Telead Technologies supplies customer future test, let customer test the bright future through hard work together.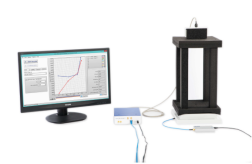 UHF RFID Label and reader tester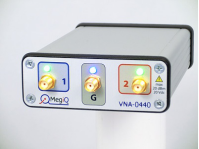 VNA-0440e/VNA-0460e Vector network analyzer (antenna test)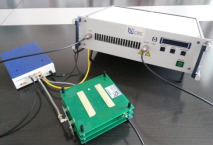 NFC tester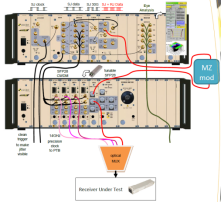 LUCEO SRSLight pressure eye diagram test system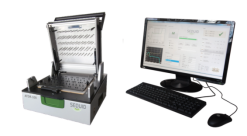 ATDR100 Automatic impedance tester
JLA320A LPDDR3/4 Protocol analyzer
Since 2009, during the past 9 years, the scale of this expo has expanded fast with its influence far reaching. The event attracted 706 exhibitors and more than 101510 visitors in 2018, visitors are from 20 countries - China, Australia, Canada, Egypt, France, Germany, India, Iran, Italy, Japan, Korea, Malaysia, Pakistan, Portugal, Turkey, Russia, Singapore, Saudi Arabia, the UK and the US.
2019 (12th) International Internet of Thing Exhibition is a complete showcase of IoT industry chain, including IoT perceptual layer (RFID, Barcode, Smart Card, Smart Sensor), transport network layer (NB-IoT, LoRa, 2G/3G/4G/5G, eSIM, Bluetooth, WIFI, GPS, UWB) and Intelligent applications layer (Cloud, Mobile Payment, RTLS, New Retail, Industry 4.0, Smart logistics, Smart City, Smart Home). This exhibition expected to more than 70,000 square meters in area, more than1,000 professional exhibitors , and more than 130,000 professional visitors and purchaser.
Date:July 30 - August 1, 2019
Venue:Shenzhen Convention & Exhibition Center,Hall 1, 7, 8, 9
Register for IoTE 2018 Free Ticket: http://eng.iotexpo.com.cn/IOTUApply.aspx