About IOTE
Date: August 18-20, 2021
Venue: Shenzhen Convention and Exhibition Center (Futian)
Organizers: China Internet of Things Industry Application Alliance, Shenzhen Internet of Things Industry Association
Organizers: Shenzhen ulinkmedia Media Co., Ltd., Shenzhen easy IoT network Ltd.
IOTE·2021 The 16th International Internet of Things Exhibition·Shenzhen Station is a complete industry chain about the Internet of Things, covering the perception layer, network layer, computing and platform layer, and application layer of the Internet of Things, involving RFID (Radio Frequency Identification) technology, Sensor network technology, Internet of Things communication technology, financial consumption mobile payment technology, precision control technology of middleware, big data processing, AIoT, cloud computing, edge computing, real-time positioning technology and other Internet of things technology are used in transportation, industry, smart grid, A high-level international event for comprehensive solutions and successful applications in the fields of smart home, logistics, anti-counterfeiting, personnel, vehicles, asset management, apparel, books, smart cities, and environmental monitoring.
The exhibition provides Chinese and even international IoT industry enterprises with a perfect platform for manufacturers, suppliers, distributors, and application integrators to aggregate, display, communicate and negotiate cooperation involving the entire industry chain of the Internet of Things. At the same time, the exhibition also invited a large number of end customers, information service providers, and software development integrators from various major application industries of the Internet of Things to come to the site through extensive and influential publicity to achieve close mutual understanding and business between the supply and demand parties. Cooperation.
IOTE·2021 Shenzhen Station Planning and Review
(1) Exhibition planning
Exhibition area: 52500m²
Number of exhibitors: 800+
Audience scale: 120,000+ people
Exhibition hall scale: 3 exhibition halls & 6 application scenarios
(2) Scope of exhibits
IOTE is the most complete display of China's IoT industry chain
Perception layer (MEMS, RFID, smart cards, sensors, barcodes, biometrics, video surveillance)
Network transmission layer (NB-IoT, LoRa Bluetooth, 2G/3G/4G/5G, eSIM, ZigBee, GPRS, WIFI, UWB, Z-wave)
Computing and platform layer (cloud computing, edge computing, cloud platform, big data and data security, artificial intelligence)
Application layer (real-time precise positioning, smart retail, industry 4.0, smart logistics, smart city, smart home)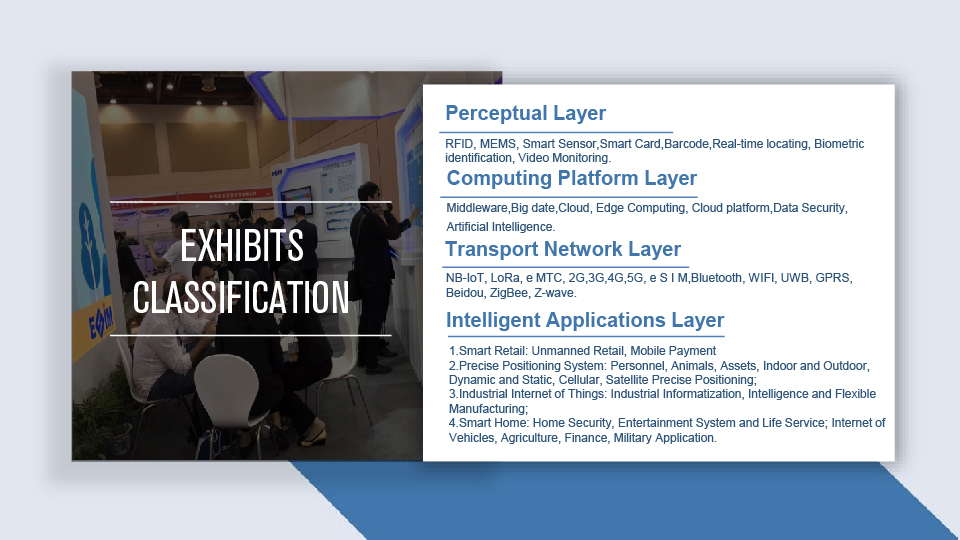 (3) Review of IOTE·2020 Shenzhen Station
* With the theme of "New Foundation of Digital Intelligence, All Things with G"
* 45,000㎡ exhibition area, covering the IoT industry chain
* Gathering 357 brand companies from around the world to participate
* A total of 91,260 people, of which professional visitors accounted for more than 97.8% of the total
* 10+ conferences at the same time, 5,098 industry professionals attended, including the development status and trends of popular fields such as RFID, LoRa, sensors, positioning, smart parks, industrial Internet of Things, mobile Internet of Things, AIOT, etc.
* 306 industry media, 10 million + views
Highlights of IOTE 2021 Shenzhen Station
With the strong support of major industry leaders and related associations, IOTE 2021 has the following advantages :
Contact Us:Nancy Lu
Shenzhen Ulinkmedia Co.,Ltd
Tel: 0755 86227155 810
MB: +86 13266868052
Fax:0755-86227110
Email:ll@ulinkmedia.cn
Skype, Whatsapp &Wechat:13266868052