Guangdong TIANQIU Electronics Technology Co. Ltd. will join 2019 The 12th International Internet of Things Exhibition (Summer Fair) from July 30 to Aug. 1 with their latest IoT products and technology of the Company. The booth number is 1A262.  
Products
CR927 CR1025 CR1620 CR2025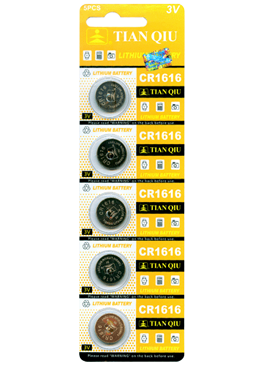 Applies to:
Backup power supply of all kinds of electronic products, such as computer motherboard, electronic.
LR03 LR6 LR14 LR20 L6F22A
Applies to:
Electric toy digital camera photographic equipment CD PDA phone equipment walkman electric razors,etc.
RO3P R6P R14P R20P 6F22X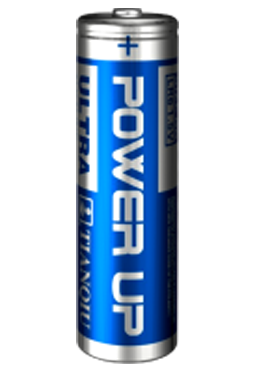 Applies to:
The alarm telephone remote control toy light-emitting electronic products The microphone multimeter, etc
CR2 CR123A CR-P2 2CR5
Applies to:
Computer calculator watch products.
About TIANQIU
Guangdong TIANQIU Electronics Technology Co. Ltd. is a high-tech manufacturer specialized in developing manufacturing and distributing all kinds of battery products. Since its foundation in the early 1990s, TianQiu has enjoyed high reputation in supplying button cells. With more than 10 years development, TianQiu has grown up into a large enterprise that is professional in supplying more than 100 kinds of batteries, including button cells, cylindrical batteries, special-use batteries, camera batteries and so on.
Guangdong TIANQIU Electronics Technology Co. Ltd. was established in 1994, and is devoting itself in developing and distributing multiple battery products. Since 2003, TianQiu start cooperation with Japan SOXEY Electronics Co., Ltd, which is the first one to put forward high quality silver oxide button cells in China. In 2004,TianQiu concluded a sole agency agreement with MITSUBISHI ELECTRIC HOME APPLIANCE CO., LTD. of MITSUBISHI ELECTRIC GROUP in a battery business in China (including Hong Kong and Macao). In July 2004, TianQiu moved into a new building called 'TianQiu Building', which symbolized that TianQiu has made a further new step in its progress of becoming a multiple group.
TianQiu takes 'quality always comes first' as its motto and is using high-quality materials and advanced equipments in the process of production in order to make sure that each piece of battery is with the highest quality according to the international standards. We achieve with honor the following certifications: CE Certification, CMA (Greenery) Testing and Certification (Hong Kong), SGS Inspection (H.K.), MTL-ACTS mercury free testimonial, ISO9001:2000 System Certification and Top 10 Most competitive battery brand in China.
Upholding the enterprise philosophy of 'to win with excellent quality, to be sincere and honest to customers, regard service as the key, regard mutual benefits as the goal', TianQiu has completely established its marketing networks both in home and abroad. In China, TianQiu has established eastern China, central China, southern China, northern China, south-west China and north-east China, totally 6 big marketing directing centers, and has a lot of branches and agents all over China. In overseas market, TianQiu takes France, US, Japan, Turkey, South Africa and Vietnam as our bases and initiatively exploits new markets and currently has our customers covering Europe, America, East Asia, Middle East, Africa and South Asia.
Since 2009, during the past 9 years, the scale of this expo has expanded fast with its influence far reaching. The event attracted 706 exhibitors and more than 101510 visitors in 2018, visitors are from 20 countries - China, Australia, Canada, Egypt, France, Germany, India, Iran, Italy, Japan, Korea, Malaysia, Pakistan, Portugal, Turkey, Russia, Singapore, Saudi Arabia, the UK and the US.
2019 (12th) International Internet of Thing Exhibition is a complete showcase of IoT industry chain, including IoT perceptual layer (RFID, Barcode, Smart Card, Smart Sensor), transport network layer (NB-IoT, LoRa, 2G/3G/4G/5G, eSIM, Bluetooth, WIFI, GPS, UWB) and Intelligent applications layer (Cloud, Mobile Payment, RTLS, New Retail, Industry 4.0, Smart logistics, Smart City, Smart Home). This exhibition expected to more than 70,000 square meters in area, more than1,000 professional exhibitors , and more than 130,000 professional visitors and purchaser.
Date:July 30 - August 1, 2019
Venue:Shenzhen Convention & Exhibition Center,Hall 1, 7, 8, 9
Register for IoTE 2018 Free Ticket: http://eng.iotexpo.com.cn/IOTUApply.aspx