The IOTE 2021 International Internet of Things Exhibition will be held in Shanghai and Shenzhen next year. The organizer specially invites industry companies to participate in the Internet of Things industry festival. By then, Shenzhen Jianhe Smart Card Technology Co., Ltd. (abbreviated as Jianhe Smart Card) will show us anti-copying smart cards, visual cards, glue cards, magnetic stripe cards, laser cards, metal cards, RFID electronics as an exhibitor.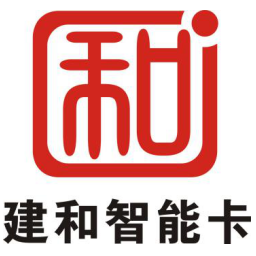 Shenzhen Jianhe Smart Card Technology Co., Ltd.
Shanghai World Expo Exhibition and Convention Center
Booth number: 3A122
April 21-23, 2021
Shenzhen Convention and Exhibition Center (Futian)
Booth number: 1A83
August 18-20, 2021
Company Profiles
Shenzhen JianHe Smart card Technology Co.,Ltd was founded in 2004.As the only Honored and certified China National Hi-Tech Enterprise for smart card industry, jianhe is offering a complete range of card solutions such as magnetic cards , barcode cards, VIP cards,membership cards, gift cards, portrait cards, contact IC cards, CPU cards, RFID cards, blank cards, visual cards,RF Inlay, HF/UHF inlay, label, UHF label, E-label, smart seal, anti-tamper label, library label, and windshield label,etc, half-products like inlay and card related readers and printers, which have been widely used in Hotel Access, Access control, time&attendance, Parking system, Transportation, telecommunication, education, finance, social security, tourism, shopping malls, commerce, tax, enterprise All-in-one card system, etc.
With 5 million US dollars of register capital, 1.5 million production equipment investment, Jianhe has over 5,000 square meters of GB/T 19001-2008/ISO9001:2008 standard plant, in which, over 3,000 square meters of 10,000 class antistatic and dust free constant temperature and humidity workshop. Equipped with latest HEIDELBERG for colors printing press, whole-automatic IC packing machine, whole-automatic embedded wiring machines, etc. Over 400 employees working and offering their best service in the factory, over 15 million cards each month are delivered to customers and partners all in the world.
Featured Product
Smart Card
Build and anti-copy ID card, anti-copy, serial number, encryptable, customizable various crafts, free layout design, free sample test.
Anti-copy ID card
Build and anti-copy, full serial number ID card. Can make full serial number, customized number, and can be encrypted. Eliminate problems such as duplicate numbers and broken numbers.
RFID electronic label
For more information about Jianhe smart card products, please visit booth 3A122 of IOTE 2021 Shanghai Station and booth 1A83 of IOTE 2021 Shenzhen Station.
Register as a VIP visitor for free and enjoy the following special benefits::
1. The exhibition was founded in 2009 and is the first domestic Internet of Things virtual reality, car networking, intelligent robot, wearable, smart medical, smart home professional fair. The largest and most comprehensive internet of things exhibition in Asia.
2. E-mail to the show the latest exhibitors list, featured exhibits and solutions. It is estimated that there are nearly 700 exhibitors from china and other countries, more than 12,000 professional audience and buyers.
3. Receive the VIP confirmation letter and text message before the exhibition, you can avoid registration at the scene.
4. If you need to purchase, you can arrange appointments for high-level exhibitors of designated categories,get skype to contact:13266868052.
5. Free exhibition magazine. (Limited to 2000pcs)
6. All VIP visitors will be given free water on site.
7. In the same period, the Internet of Things, virtual reality, car networking, intelligent robots, wearable, smart medical, smart home professional conferences will be staged at the same time, and you can also apply for free tickets for the conference.
8. The follow-up information of the exhibition will be given priority.
Complete VIP registration within one minute:
http://eng.iotexpo.com.cn/IOTUApply.aspx#txtCName