Shenzhen VANCH Intelligent Technology Co.,Ltd, a leading provider of wireless radio frequency reader (RFID) products and solutions, will join 2019 The 12th International Internet of Things Exhibition (Summer Fair) from July 30 to Aug. 1 with their latest IoT products and technology of the Company. The booth number is 1A63.
Products recommended
Over the past 15 years, VANCH Intelligent focus on radio frequency (RFID) product development and industry applications, to seize the opportunities brought about by the rapid development of the industry! Radio frequency technology development has been applied for half a century, in the last 10 years to flourish, human society is about to enter the intelligent society by the information society! Artificial intelligence (AI), Internet of Things (IOT), clouds and large data will change the future! Through the radio frequency RFID identification sensor technology, can achieve all the things that can be tracked and identified will be identified tracking, so as to promote people, people and things, objects and objects of the full interconnection and integration, to build a more efficient integration of digital logistics system.
As a leading provider of wireless radio frequency reader (RFID) products and solutions, VANCH Intelligent continuously to provide quality service to our customers and committed to using RFID products and experience in radio frequency identification (RFID), and strive to help all walks of life to improve efficiency, reduce losses, and win-win cooperation with customers. Products are widely used in warehousing and personnel management, industrial production line automation management, intelligent city intelligent transportation, retail sales and public safety management.
In order to maintain the full range of intelligent products and services in the same industry leading position, VANCH Intelligent based on China's most innovative city of Shenzhen development, innovation in product development, internal mechanisms to improve, for employees and partners to create opportunities to improve customer satisfaction and so on Unremitting efforts, which for VANCH long-term development has laid a solid foundation for the future, VANCH Intelligent will continue to work hard on the basis of the existing for greater results.
● Each year, more than 15% of sales revenue will be invested in product development, and more than 40 patents have been approved for hardware and software copyright. It has been appraised as a high-tech enterprise and a software development and design enterprise.
● IS09001: 2008 standard certification by UKAS.
● RFID products through the European Union CE certification, the US Federal Communications Commission FCC certification, the products are exported to more than 60 countries around the world.
● Member of the China RFID Enterprise Association, Member of the RFID Standards Association, Member of the Internet of Things Association, Member of the Shandong Internet of Things Association, China Enterprise Star of the Star.
Products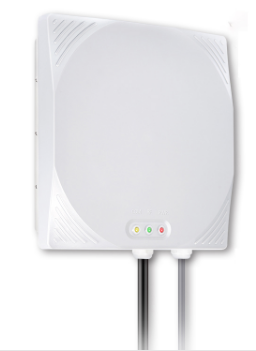 VI-83T UHF RFID Integrated reader
This device is a UHF RFID integrated reader.
It is designed based on independent intellectual property rights and appearance patent.
It features integrated RF reader antenna, small in size, light in weight, IP67, industrial control joint easy to deploy.
It performs excellent UHF R/W function, adapt to global working frequency.
It is equipped with LED indicator lights and buzzer for work status.
It supply with multi-language SDK (C#, C++, JAVA) , easy for secondary development integration.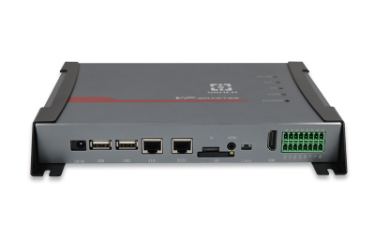 VF-S08 Android UHF RFID Fixed Reader
VF-S08 Android UHF RFID fixed reader with excellent design, powerful functions and high cost-effective, satisfy customer's demand about price, performance and multi-application scenarios, and can realize value benefits for customer!
Adopt RK3288 cortex-a17 4-core processor, main frequency up to 1.8GHz, equipped with Android5.1 operating system, to ensure easier deal with data processing in the complex environment; adopt Impinj indyR2000 chip for RF channel, with excellent multi-tag recognition performance.
Ultra-strong communication interface design to get professional technology simpler, avoid extra expense increase, integrated with Bluetooth, WiFi, 4G, and 4 I/O interface, USB, HDMI HD video, audio interface.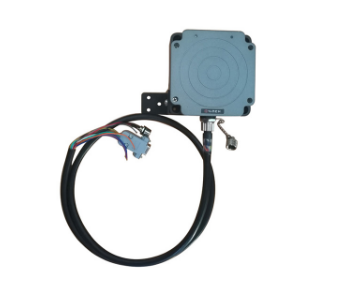 VI-IR610 UHF RFID Industrial reader
The shell is made of high-strength aluminum, durable; PCB board using high-density laminate 6 (Immersion Gold) design, in favor of long-term work in harsh environments.
Use IndyR2000 Impinj chips, coupled with high-performance multi-tag identification algorithms, performance comparable to European and American imports.
Use ATMEL AT91SAM9260 CPU, ARM926EJ-S core processor, clocked at 200MHZ.
16MB SDRAM, FLASH memory, 128M * 8bits Nand Flash (K9F1G08U0B) according to customer requirements for high-capacity replacement
The operating system support Linux2.6.30
With standard interface RS232, RS485, TCP / IP; optional interface functions: Wigan 34,26, CAN bus, WIFI, Bluetooth, GPRS (3G / 4G)
Compatible ISO18000-6C and ISO18000-6B agreement, can quickly switch between dual-protocol, simultaneous dual-protocol label reading.
Low-power, low-voltage design ideas, combined with the remote diagnostics software through the network, to ensure product safety and stability of long-term trouble-free operation.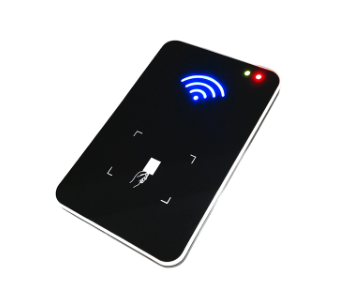 VD-67 USB UHF RFID desktop reader
Compatible with multi-protocol( ISO 18000-6B, ISO 18000-6C(EPC G2)), small size, fast read rate, goo d design and other advantages, etc. It can authorize electronics tag, encode tag and program tag, tec and can be widely used in various RFID systems.
It has the operations of keyboard emulation ,powered by computer USB port and RF lights and beeps.
Logistics, warehouse management, intelligent parking management, product line management, product counterfeiting detection
The desktop RFID Reader is widely used in club management, library, student enrollment, coonsumption management, attendance management, dinner management an dpool management, etc.
Since 2009, during the past 9 years, the scale of this expo has expanded fast with its influence far reaching. The event attracted 706 exhibitors and more than 101510 visitors in 2018, visitors are from 20 countries - China, Australia, Canada, Egypt, France, Germany, India, Iran, Italy, Japan, Korea, Malaysia, Pakistan, Portugal, Turkey, Russia, Singapore, Saudi Arabia, the UK and the US.
2019 (12th) International Internet of Thing Exhibition is a complete showcase of IoT industry chain, including IoT perceptual layer (RFID, Barcode, Smart Card, Smart Sensor), transport network layer (NB-IoT, LoRa, 2G/3G/4G/5G, eSIM, Bluetooth, WIFI, GPS, UWB) and Intelligent applications layer (Cloud, Mobile Payment, RTLS, New Retail, Industry 4.0, Smart logistics, Smart City, Smart Home). This exhibition expected to more than 70,000 square meters in area, more than1,000 professional exhibitors , and more than 130,000 professional visitors and purchaser.
Date:July 30 - August 1, 2019
Venue:Shenzhen Convention & Exhibition Center,Hall 1, 6, 7, 8, 9
Register for IoTE 2018 Free Ticket: http://eng.iotexpo.com.cn/IOTUApply.aspx