With the vigorous development of the Internet of Things industry, a number of representative IoT companies have emerged. The organizer of IOTE invites Beijing Spirit Technology Development Co., Ltd. to participate in the 14th Internet of Things Exhibition at IOTE2020-Shenzhen Station that held from 29th to 31st, the latest products and solutions will be displayed at booth 1A83 in Shenzhen Convention and Exhibition Center.
Beijing Spirit Technology Development Co., Ltd. is located in the information industry base of Shangdi, a national key science and technology park. It is a high-tech enterprise specializing in the production of special printers, LCD terminals and tax control products.
Spirit was established in 1999, passed the ISO9000 quality management system certification in 2001, and was recognized as a "high-tech enterprise" by the Beijing Municipal Science and Technology Commission in 2002. The company integrates R&D, production and sales, and has strong R&D strength. Sinoprite (Beijing) Technology Development Co., Ltd., established in 2005, is a subsidiary specializing in the overseas business of Spirit. Beijing Kaiteruite Intelligent Technology Development Co., Ltd. was established in 2018, which is a subsidiary of Sprit specializing in the all-in-one business. After years of hard work, more than 100 kinds of SPRT series products have been developed, many of which are the first in China, filling the domestic gap. The company's leading products are pin-type and thermal-type special micro printers, POS printers, label printers, portable printers, embedded printers, Android smart all-in-ones and LCD smart display terminals. The users are all over the fire, medical, financial, tax control, police Services, government affairs, logistics and distribution, instrumentation and other industries.
Splitter has set up branches in Shanghai, Shenzhen, Chengdu, Hangzhou and other places, and has also established distribution channels overseas; invested in the construction of a modern production base-Langfang Micro, a wholly-owned subsidiary of Beijing Splitter Technology Development Co., Ltd. Langweifangyin Electronic Equipment Co., Ltd. was officially put into use on August 16, 2012.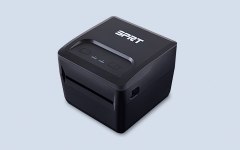 SP-TL54 label printer
Features:
1. SP-TL54 is more compact and lightweight, and does not occupy space;
2. Compatible with 40-112mm different width paper printing;
3. Speed can reach 150mm/s, printing is smoother;
4. Support external bracket, more powerful performance.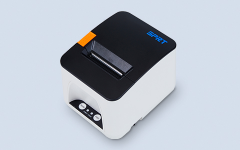 SP-TL24 label printer
Features:
1. Support two printing modes of bill/label (arbitrary switching);
2. 127mm/s ultra-high speed printing;
3. Support horizontal and vertical and rotation functions;
4. Paper shortage alarm and overheat protection;
5. Support wall hanging function;
6. Support rear feeding, you can use the external bracket.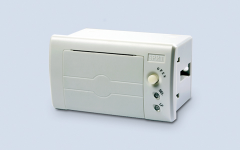 SP-RMDIII micro printer
Features:
1. Small size and light weight;
2. Complete functions and high speed;
3. High definition and beautiful appearance;
4. Simple operation and convenient connection;
5. Installation method: simple and convenient;
6. Wide voltage, printing speed and density are adjustable.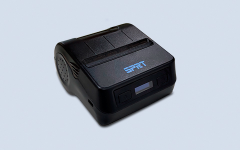 SP-RMT17 portable printer
Features:
1. Support a variety of wide paper to meet different printing needs;
2. It can accommodate 50mm large paper rolls, with more powerful performance;
3. With LCD display;
4. The interface supports USB and Bluetooth;
5. High cost performance.

Beijing Spreter Technology Development Co., Ltd.
Shenzhen (Futian) Convention and Exhibition Center
July 29-31, 2020
Booth No.: 1A83