IOTE 2021 International Internet of Things Exhibition will be held in Shanghai and Shenzhen next year. At the same time, Xiamen Four-Faith Communication Technology Co., Ltd. (abbreviated as: Four-Faith Communications) will attend the exhibition together with its characteristic products and wonderful solutions!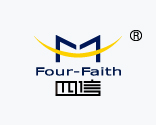 Xiamen Four-Faith Communication Technology Co., Ltd.
Shanghai World Expo Exhibition and Convention Center
Booth number: 3C71
April 21-23, 2021
Shenzhen Convention and Exhibition Center (Futian)
Booth number: 2C45
August 18-20, 2021
Company Introduction
Xiamen Four-Faith Communication Technology Co., Ltd. was established in 2008. It is a national high-tech enterprise, a leading enterprise of scientific and technological innovation in Fujian Province, an IoT platform enterprise, an IoT technology expert, a provider of IoT communication equipment and solutions, and a professional provider Internet of Things communication, industrial Internet, smart power, smart city, smart water conservancy, smart land disaster, smart fire protection and other industry solutions.
Four-Faith Communications focuses on the research and development, production, sales and service of LoRa, NB-IoT, ZigBee, 2.5G, 3G, 4G, 5G and other wireless communication modules and terminal products, IoT measurement and control terminals and system solutions, for industry users , System integrators, operators provide competitive products, technologies, solutions and services. Focus on IoT, provide an open concept of cooperation around industry customers, and commit to the vision of making everything smarter.
Featured Products
Adhering to the corporate brand vision of "making everything smarter", Four Faith integrates 5G technology, the Internet of Things, cloud computing, big data, AI, edge computing and other technologies, comprehensively deploys the Internet of Things full stack business, and independently develops 4G/5G industries. Wireless communication modules and terminal products such as wireless routers, data transmission terminals, 4G IoT industrial computers, smart IoT monitoring, LoRa, NB-IoT, ZigBee, etc.
Solutions
Four-Faith's products are located in Beijing, Shanghai, Shenzhen, Chengdu, Xi'an and other domestic cities, and exported to 100+ countries and regions such as the Middle East, South America, the Netherlands, Germany, Spain, Singapore, Australia, South Korea, Vietnam, and India. , To contribute wisdom to the Internet of Things construction in factories, retail, energy, water conservancy, power, environmental protection and other industries.
The above is only a category display of products and solutions. For more detailed products and solutions, you are welcome to come to the exhibition site to communicate together.
Register as a VIP visitor for free and enjoy the following special benefits::
1. The exhibition was founded in 2009 and is the first domestic Internet of Things virtual reality, car networking, intelligent robot, wearable, smart medical, smart home professional fair. The largest and most comprehensive internet of things exhibition in Asia.
2. E-mail to the show the latest exhibitors list, featured exhibits and solutions. It is estimated that there are nearly 700 exhibitors from china and other countries, more than 12,000 professional audience and buyers.
3. Receive the VIP confirmation letter and text message before the exhibition, you can avoid registration at the scene.
4. If you need to purchase, you can arrange appointments for high-level exhibitors of designated categories,get skype to contact:13266868052.
5. Free exhibition magazine. (Limited to 2000pcs)
6. All VIP visitors will be given free water on site.
7. In the same period, the Internet of Things, virtual reality, car networking, intelligent robots, wearable, smart medical, smart home professional conferences will be staged at the same time, and you can also apply for free tickets for the conference.
8. The follow-up information of the exhibition will be given priority.
Complete VIP registration within one minute:
http://eng.iotexpo.com.cn/IOTUApply.aspx#txtCName