Ningbo flexo electronics technology co., LTD. will join 2019 The 12th International Internet of Things Exhibition (Summer Fair) from July 30 to Aug. 1 with their latest IoT products and technology of the Company. The booth number is 7A212.
Ningbo flexo electronics technology co., LTD. Is a high-tech Sino-British joint venture established after the overseas team of doctor of flexible printing electronic technology returned to China. Registered capital 5 million yuan, located in ningbo yinzhou district jinyuan road 669, the company covers an area of 2,000 square meters.
The company's main business is printing electronic equipment, printing electronic intelligent products, electronic label, printing ink and other related products. The traditional printed circuit board technology wastes a lot of base materials and causes corrosion liquid emission pollution. The technology of peaceful wave soft printing electronic science and technology limited company is based on printing method completely, it is a kind of green increase material manufacturing technology, belong to the advanced manufacturing technology that the country advocates vigorously. Printing electronic technology is a new electronic manufacturing technology. Developing this new printing electronic manufacturing technology has important guiding significance for the transformation and upgrading of China's electronic manufacturing industry.
Flexo printing is dedicated to the development and application of flexible electronic products. The company has developed the conductive paste based on nano-silver and copper materials, the roll-to-roll printing manufacturing equipment integrating low-temperature photon sintering equipment, and the manufacturing technology of flexible electronic products. Through printing additive manufacturing technology, flexible functional circuit system can be prepared on thin film, paper and other materials, which has a wide application prospect in flexible button touching circuit, flexible circuit board, flexible sensor, flexible display, intelligent packaging and Internet of things. The new material and manufacturing company developed by the company can provide customers with a one-stop integrated solution of environmentally friendly, high-quality and low-cost functional flexible circuit system.
Products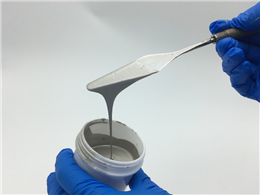 Net silver pulp FPE-004S-22
  Product range: component electrodes, film lines, printed electrode circuits, automotive electronics, etc.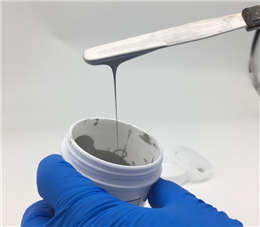 Net silver pulp FPE-004S-40
  Product range: printing RFID antenna, paper-based circuit, keypad line, etc.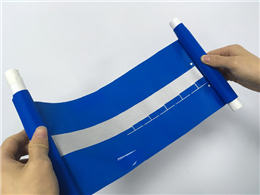 Net silver pulp SSEP-5003
  Product range: cloth electrodes, textile lines, stretchable lines, etc.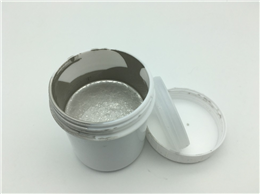 Net silver pulp FPE-004S-75
  Product application range: PI, FR4 and other substrates, high conductivity printed circuit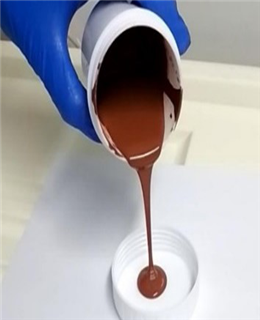 Screen printing copper paste FPE-Cu-002
Product application range: flexible printed film circuit, electromagnetic shielding, device electrodes, etc.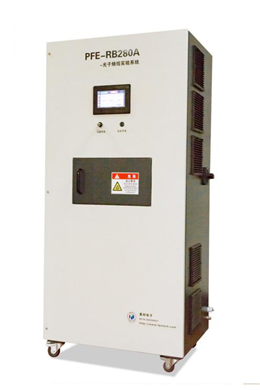 Photon sintering equipment PFE-RB series
Product range: Sintering and curing of nano silver ink, nano silver wire and nano copper ink
Since 2009, during the past 9 years, the scale of this expo has expanded fast with its influence far reaching. The event attracted 706 exhibitors and more than 101510 visitors in 2018, visitors are from 20 countries - China, Australia, Canada, Egypt, France, Germany, India, Iran, Italy, Japan, Korea, Malaysia, Pakistan, Portugal, Turkey, Russia, Singapore, Saudi Arabia, the UK and the US.
2019 (12th) International Internet of Thing Exhibition is a complete showcase of IoT industry chain, including IoT perceptual layer (RFID, Barcode, Smart Card, Smart Sensor), transport network layer (NB-IoT, LoRa, 2G/3G/4G/5G, eSIM, Bluetooth, WIFI, GPS, UWB) and Intelligent applications layer (Cloud, Mobile Payment, RTLS, New Retail, Industry 4.0, Smart logistics, Smart City, Smart Home). This exhibition expected to more than 70,000 square meters in area, more than1,000 professional exhibitors , and more than 130,000 professional visitors and purchaser.
Date:July 30 - August 1, 2019
Venue:Shenzhen Convention & Exhibition Center,Hall 1, 7, 8, 9
Register for IoTE 2018 Free Ticket: http://eng.iotexpo.com.cn/IOTUApply.aspx