Sensirion, the leading manufacturer of high-quality sensors and sensor solutions for the measurement and control of humidity, and of gas and liquid flows, will join 2019 The 12th International Internet of Things Exhibition (Summer Fair) from July 30 to August 1 with their biometric authentication device and technology of the Company. The booth number is 9D110.
Sensirion, headquartered in Staefa, Switzerland, is a leading manufacturer of digital microsensors and systems. Founded in 1998 as a spin-off from the Swiss Federal Institute of Technology (ETH) Zurich, the company is based in Stäfa near Zurich, Switzerland, and employs people in countries such as the USA, South Korea, Japan, China, Taiwan, and Germany.
The headquarters in Switzerland is responsible for research, development, and production.
The product range includes gas and liquid flow sensors, differential pressure sensors and environmental sensors for the measurement of humidity and temperature, volatile organic compounds (VOC), carbon dioxide (CO2) and particulate matter (PM2.5).
An international network with sales offices in the US, Europe, China, Taiwan, Japan and Korea supplies international customers with standard and custom sensor system solutions for a vast range of applications.
Sensirion sensors can commonly be found in the medical, industrial and automotive sectors, analytical instruments, consumer goods and HVAC products.

One of the hallmark features of Sensirion products is the use of its patented CMOSens® Technology, which permits intelligent system integration of the sensor element, logic, calibration data and a digital interface on a single chip. Sensirion's credentials as a reliable supplier are underscored by its loyal customers, quality reputation (ISO/TS 16949) and top customer pedigree. Sensirion has a range of awards that prove the willingness to go the extra mile for customers. Among others Sensirion received the Ernst & Young "Entrepreneur of the Year® 2010" Award, which is presented to companies that have contributed to improving the competitiveness of the Swiss economy by means of personal commitment and the willingness to take risks.
Product Highlights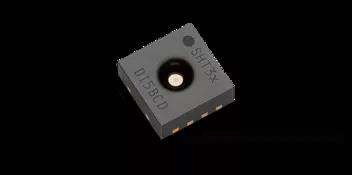 Humidity Sensors
Sensirion is the world's leading manufacturer of digital relative humidity and temperature sensors. By pioneering digital humidity sensors 15 years ago, Sensirion has defined an industry standard with the SHTxx series. Best-in-class products, unmatched experience and excellent application support make Sensirion the No.1 partner for humidity and temperature sensing.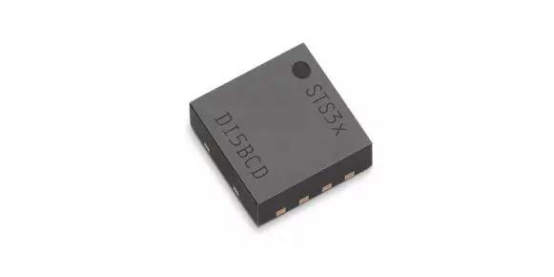 Temperature Sensors
The high-accuracy digital temperature sensors are based on Sensirion's CMOSens® technology, which combines the strengths of standard CMOS production processes and advanced MEMS technology on a single silicon chip.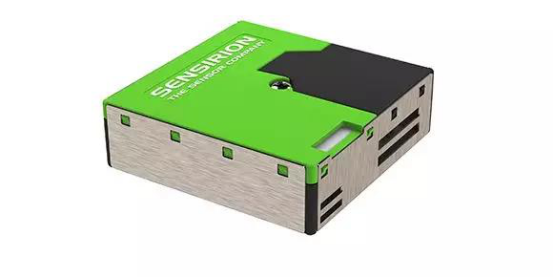 PM2.5 Sensor for HVAC and Air Quality Applications
The SPS30 particulate matter (PM) sensor represents a new technological breakthrough in optical PM sensors. Its measurement principle is based on laser scattering and makes use of Sensirion's innovative contamination-resistance technology. This technology, together with high-quality and long-lasting components, enables accurate measurements from the device's first operation and throughout its lifetime of more than eight years.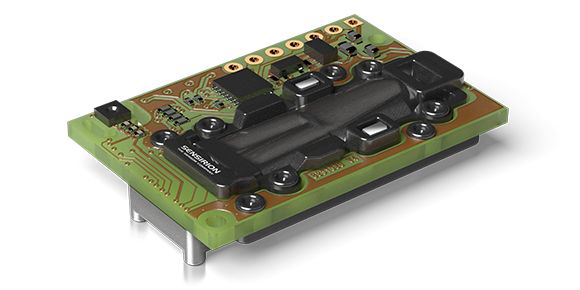 CO2 & RH/T Sensor Module for HVAC and Air Quality Applications
CMOSens® Technology for IR detection enables highly accurate carbon dioxide measurement at a competitive price. Along with NDIR measurement technology for CO2detection, a best-in-class Sensirion humidity and temperature sensor is also integrated on the same sensor module. Ambient humidity and temperature can be outputted by Sensirion's algorithm expertise through modelling and compensation of external heat sources without the requirement of any additional components.
Since 2009, during the past 9 years, the scale of this expo has expanded fast with its influence far reaching. The event attracted 706 exhibitors and more than 101510 visitors in 2018, visitors are from 20 countries - China, Australia, Canada, Egypt, France, Germany, India, Iran, Italy, Japan, Korea, Malaysia, Pakistan, Portugal, Turkey, Russia, Singapore, Saudi Arabia, the UK and the US.
2019 the 12th International Internet of Thing Exhibition is a complete showcase of IoT industry chain, including IoT perceptual layer (RFID, Barcode, Smart Card, Smart Sensor), transport network layer (NB-IoT, LoRa, 2G/3G/4G/5G, eSIM, Bluetooth, WIFI, GPS, UWB) and Intelligent applications layer (Cloud, Mobile Payment, RTLS, New Retail, Industry 4.0, Smart logistics, Smart City, Smart Home). This exhibition expected to more than 70,000 square meters in area, more than1,000 professional exhibitors , and more than 130,000 professional visitors and purchaser.
Date:July 30 - August 1, 2019
Venue:Shenzhen Convention & Exhibition Center, Hall 1, 7, 8, 9
Register for IoTE 2019 Free Ticket: http://eng.iotexpo.com.cn/IOTUApply.aspx