In recent years, with the vigorous development of the Internet of Things industry, a number of representative IoT companies have emerged. The organizer of IOTE invites Beijing Hwa-Tech Information System Co., Ltd. [Finland Voyantic] (hereinafter referred to as: Hwa-Tech) to participate in the 14th Internet of Things Exhibition at IOTE2020-Shenzhen Station that held from 29th to 31st, the latest achievements will be displayed at booth 1A139 in Shenzhen Convention and Exhibition Center.

Beijing Hwa-Tech Information System Co., Ltd. 【Finland Voyantic Company】
Shenzhen (Futian) Convention and Exhibition Center
July 29-31, 2020
Booth No.: 1A139
Products recommended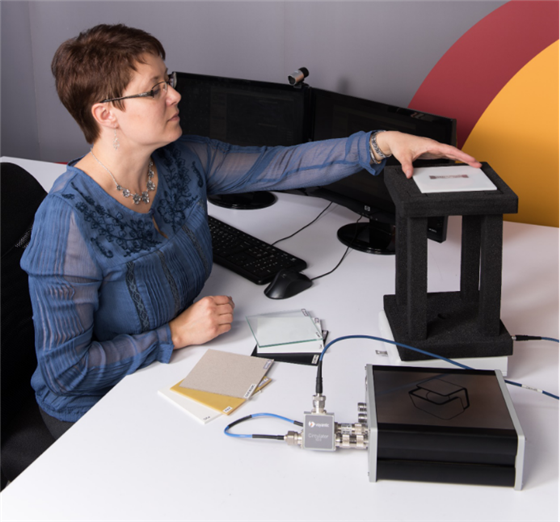 Tagformance Pro tag performance testing equipment
Tagformance Pro test equipment is the core of RFID tag performance testing system. It has a wealth of optional accessories and hardware, and supports UHF and HF tag performance testing. It can build from the label designer's entry-level test system to the label manufacturer's fully equipped laboratory-level test system, or it can be built from the system integrator. Or a lightweight field toolbox for end users to complete R&D laboratory equipment.
Tagformance Pro is a RFID tag function and performance solution that fully complies with various related protocols. The UHF band supports ISO 18000-6C (EPC C1G2), ISO 18000-6B, GB/T 29768 and other protocol standards; the HF band supports ISO 15693 , ISO 14443A, ISO 14443B, ISO 18000-3M3, Felica and other protocol standards.
Tagformance Pro system includes a test equipment, test software package and test accessories required by the corresponding system. The operation of the equipment is simple, and it is also convenient for system upgrade and maintenance.

Readformance reader performance testing equipment
Readformance is a tool used to evaluate the function and performance of UHF RFID readers. It can test the receiving sensitivity of the reader under different transmission powers, and can support the performance test of readers with different common protocols, such as ISO 18000-6C, GB/T 29768, or private encryption protocol.
There are two test forms to choose from during the Readformance test: conduction mode and radiation field mode. It not only supports the performance test of the fixed reader, but also supports the performance test of the all-in-one or handheld reader. Two BNC interfaces are also provided on the device for waveform monitoring by oscilloscopes and other devices, and analysis of the communication between the reader and the tag.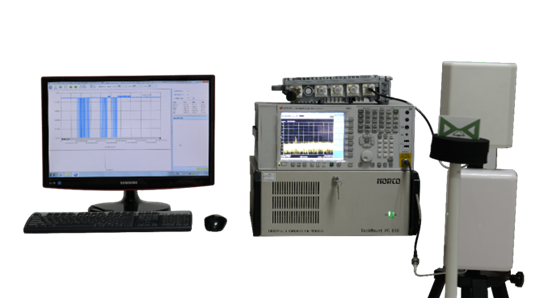 Reader RF test system
The reader RF protocol test system is a test system composed of RFID signal analysis software and signal acquisition equipment. The software controls the spectrum analyzer to collect the reader RF signal or the reader and tag communication signal, and then demodulate through the software. The demodulation result includes Burst digital bit information (Digit), radio frequency parameter information (Analog), encoding information (EncodeInfo), and power up/down radio frequency information (Power Up/Down) of the collected data. The system can analyze the communication signal of the reader in the FPGA stage of the reader to obtain complete signal characteristic data, and quickly find and locate the problem.
Tagsurance label production line testing equipment
Tagsurance UHF/HF test system is a device specially designed to quickly perform label performance testing on the production line, and can support the performance consistency test of flexible labels and hard labels. You can test the activation performance, read data, write data, etc. of the tags in a wide frequency range, and you can filter out tags that do not meet the performance requirements by setting limit points.
Tagsurance has excellent test speed and test accuracy, the fastest test speed is 5ms. The communication interface of the device is open to the outside world, and can be quickly and conveniently installed on the binding line, composite line, and initialization line, so as to detect the consistency of label performance in real time. It can also be installed on roll-to-roll machinery to perform offline testing of flexible labels.
The Tagsurance UHF/HF test system now supports the performance consistency detection of multi-lane tags. By adding multiple switching accessories, a single Tagurance host can support up to 6-lane tag detection. Tags. (The performance consistency detection speed of dual-track tags can reach up to 60m/min.)
About Hwa-Tech
Hwa-Tech is a high-tech enterprise specializing in providing wireless communication and radio frequency microwave test system solutions. It is an excellent EMC, RFID, MIMO OTA test solution provider. At the same time, Hwa-Tech is also the US Keysight, Finland Voyantic's system partner. Hwa-Tech provides a variety of solutions from FPGA, chip, and label product problem positioning testing to high-end certification laboratory RFID testing. It has been designed for many domestic testing laboratories, scientific research institutions, colleges, universities, chips, tags, and card readers. Manufacturers and system integrators provide solutions.