Shenzhen Fuwit Technology Co.,Ltd, will join 2019 The 12th International Internet of Things Exhibition (Summer Fair) from July 30 to Aug. 1 with their biometric authentication device and technology of the Company. The booth number is 1A65.
Established in 2005, Fuwit Technology has been committed to embedded product applications and their supporting solutions of the RF-related industries. As the agent of Thing Magic in the United States, Fuwit Technology obtained 8 software patents in 2014 and successfully won the honor of "Shenzhen High-tech Enterprise Certificate" and "Shenzhen High-tech Enterprise" in 2015 on the condition that the company is based on more than 10 years' experience in the service industry, the accumulation of technology over the years, and in the pursuit of "strength comes from the foundation".
In the atmosphere of China's rapid development of the Internet of Things, the company's team focuses on UHF RFID wireless RFID applications and provides customers with hardware, such as UHF RFID module, UHF RFID reader and UHF RFID hand-held terminal to meet the needs of long-distance, label, low power consumption, small size and industrial grade professional RFID equipment. The products are widely used in the fields of intelligent transportation, smart city, smart hotel, smart firefighting, smart power, smart warehousing, smart factory and smart clothing. Fuwit Technology become preferred partners of the readers manufacturer with a professional technical team and high quality service, cost-effective products.
At present, Fuwit Technology has succeeded in promoting Thing Magic outstanding UHF RFID products in China industry marketing, trained a number of high-quality and stable partners for Thing Magic in the Chinese market, and become a strategic partner of a number of system integrators and equipment integrators in the industry. 
Products

ThingMagic M6
The ThingMagic M6 reader is a small 4-channel, multi-protocol RFID reader with WIFI capability. The M6 also has a small size, suitable for harsh working environments, and can access energy readers via Ethernet. It is suitable for fast bulk reading, accuracy of data reading, and various requirements for equipment reliability. It is a commercial and industrial application projects.
ThingMagic Sargas Reader
ThingMagic Sargas Reader is a high performance, ultra high frequency reader that supports 2 Port antenna interface; embedded ThingMagic M6e-Micro read/write module, equipped with suitable antenna; reading device achieves more than 750 tags per second Read speed and read distance over 9 meters; Linux kernel version 3.8 running on 1 GHz ARM Cortex A8 processor; DDR memory support for 512 bytes and removable 4 GB flash storage; via Mercury OS C API The operating system supports onboard applications, MercuryOS adds Web-based configuration and uses HTTP/HTTPS and SSL/SSH-ASED security monitoring; network features include TCP/IP stack and Cisco certified DHCP&DNSbased configuration and firmware.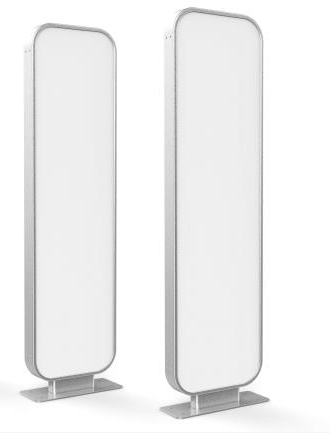 RFA-TD04 UHF access control system
RFA-TD04 UHF access control system supports EPC C1 G2 (ISO18000-6C) protocol, supports server mode to achieve multi-channel control function, internal integrated high gain antenna group, ThingMagic-based high-speed reader and control module, with high-speed read Take label performance and good read and write area control capabilities, provide a standard network interface, easy to connect to the software platform. The product is especially suitable for all kinds of logistics, warehousing, books, archives, personnel attendance management.
A1030 near-field antenna
The A1030 near-field antenna features wide area, thin thickness, light weight, and good field characteristics. It is easy to install in a standard showcase. Its -15dBi gain retains the sensitivity of the ThingMagic reader device at high power and closes the RF. The field type makes the cross-talk problem of multi-tag close distance solved. It is excellent with the ThingMagic UHF RFID reading and writing device. It can be easily applied to RFID in the ultra-high frequency band such as jewelry, retail POS, library, medical care and so on.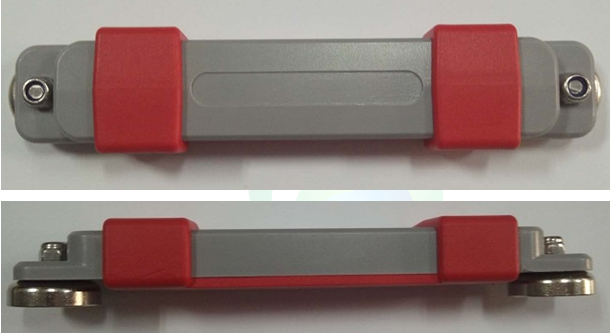 TAG-915M01A
A label specially designed for complex environments such as metal. It has the characteristics of long reading distance, high sensitivity and excellent physical characteristics. It can be easily applied to metal asset equipment management, gun management, medical device management, logistics and other occasions.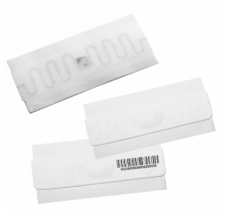 LK65263
LK65263 is an innovative label for industrial laundry. It is designed to meet the demanding requirements of high volume and high pressure wash streams to extend asset life. This soft, flexible and thin label can be quickly and easily applied in a variety of ways depending on the needs of the washing process, providing reliable and durable performance.  
Since 2009, during the past 9 years, the scale of this expo has expanded fast with its influence far reaching. The event attracted 706 exhibitors and more than 101510 visitors in 2018, visitors are from 20 countries - China, Australia, Canada, Egypt, France, Germany, India, Iran, Italy, Japan, Korea, Malaysia, Pakistan, Portugal, Turkey, Russia, Singapore, Saudi Arabia, the UK and the US.
2019 (12th) International Internet of Thing Exhibition is a complete showcase of IoT industry chain, including IoT perceptual layer (RFID, Barcode, Smart Card, Smart Sensor), transport network layer (NB-IoT, LoRa, 2G/3G/4G/5G, eSIM, Bluetooth, WIFI, GPS, UWB) and Intelligent applications layer (Cloud, Mobile Payment, RTLS, New Retail, Industry 4.0, Smart logistics, Smart City, Smart Home). This exhibition expected to more than 70,000 square meters in area, more than1,000 professional exhibitors , and more than 130,000 professional visitors and purchaser.
Date:July 30 - August 1, 2019
Venue:Shenzhen Convention & Exhibition Center,Hall 1, 7, 8, 9
Register for IoTE 2018 Free Ticket: http://eng.iotexpo.com.cn/IOTUApply.aspx