Shenzhen MinDe electronics technology Ltd. will join 2019 The 12th International Internet of Things Exhibition (Summer Fair) from July 30 to August 1 with their IoT device and technology of the Company. The booth number is 7B78.
Shenzhen MinDe electronics technology Ltd. (Mindeo) is located in Shenzhen High-tech Industrial Park and was initially founded in 2004. Mindeo is a prestigious high-tech company specializing in designing, developing and manufacturing barcode scan instruments including handheld barcode scanners, cordless barcode scanners, scan engines, image platform, lightweight data terminal, etc. The application domains are manufacturing, retailing, postage, logistic and medical services.
Mindeo has set up a strong and stable R&D team, well-found services systems to deliver a wide variety of products. Mindeo has always been a reliable business partner for customers from most of the provinces of China and most of the countries in Europe and South East Asia.
With over 10 years of experience in barcode scan technology industry area, Mindeo has achieved some important success by enormous effort. Mindeo has been qualified as "Software Company of Shenzhen", "Innovative and High-Tech Company of Shenzhen", and "National Innovative and High-Tech Company of China" in 2006, 2007 and 2009 respectively. Mindeo has successfully passed and well implemented the ISO9001:2008, ISO14001:2004 and OHSAS18001:2007. The product lines are certified by CE, FCC and RoHS etc.

MD6600
Handheld Image Scanner
--High performance in decoding barcode
--Stylish and ergonomic design
--Plug-and-play interfaces enable the scanner to be used with different host devices
--Image auto-induction technology supports free switch between handheld and auto-detection modes
--Soft white auxiliary lighting and green aimer deliver comfortable and convenient
scanning experience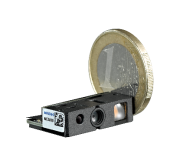 ME5600
Laser Scan Engine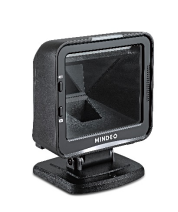 MP8600
Image Platform
--High-performance imaging technology provides support to read 1D and 2D barcodes from both paper labels and
mobile devices.
--Wide field-of-view, omni-directional scanning capability and advanced decoding software facilitate cashiers to scan
all barcodes on first pass.
--Solid-state electronics for silent operation and superior reliability.
--Loud speaker and soft blue/green LED offer convenient and comfortable user experience.
--Multiple interfaces enable the image platform to utilize with different devices.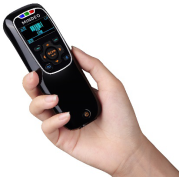 MS3690
Lightweight Data Terminal
- Compact size,portable design
- Easy to program: A SDK based on C is provided including user-friendly IDE & fully functional APIs
- Highly freedom provided by efficient Bluetooth communication technology
- Suitable to operate in diverse working environment
- Light-weight design contributes to excellent mobility
- Intelligent barcode sorting technology with high capacity storage capacity
- Support multi-line screen display with backlight
- Easy firmware upgrade
- Flexible software customization
- With Bluetooth or Wi-Fi module, optional
- With Laser engine (MS3690-1D) or Image scan engine (MS3690-2D), optional
Since 2009, during the past 9 years, the scale of this expo has expanded fast with its influence far reaching. The event attracted 706 exhibitors and more than 101510 visitors in 2018, visitors are from 20 countries - China, Australia, Canada, Egypt, France, Germany, India, Iran, Italy, Japan, Korea, Malaysia, Pakistan, Portugal, Turkey, Russia, Singapore, Saudi Arabia, the UK and the US.
2019 the 12th International Internet of Thing Exhibition is a complete showcase of IoT industry chain, including IoT perceptual layer (RFID, Barcode, Smart Card, Smart Sensor), transport network layer (NB-IoT, LoRa, 2G/3G/4G/5G, eSIM, Bluetooth, WIFI, GPS, UWB) and Intelligent applications layer (Cloud, Mobile Payment, RTLS, New Retail, Industry 4.0, Smart logistics, Smart City, Smart Home). This exhibition expected to more than 70,000 square meters in area, more than1,000 professional exhibitors , and more than 130,000 professional visitors and purchaser.
Date:July 30 - August 1, 2019
Venue:Shenzhen Convention & Exhibition Center,Hall 1, 6, 9
Register for IoTE 2019 Free Ticket: http://eng.iotexpo.com.cn/IOTUApply.aspx