IOTE 2021 The 16th International Internet of Things Exhibition·Shenzhen Station will be held at the Shenzhen Convention and Exhibition Center (Futian) on August 18-20, 2021. This is a carnival for the Internet of Things industry and an opportunity for Internet of Things companies to seize the opportunity High-end event!
By then, Shanghai Fudan Microelectronics Group Co., Ltd. (abbreviated as: Fudan Microelectronics) will bring us a wonderful display of a variety of security and identification chips as an exhibitor (booth number: 1A15).

Shanghai Fudan Microelectronics Group Co., Ltd.
Booth number: 1A15
Shenzhen Convention and Exhibition Center (Futian)
August 18-20, 2021
Company Profiles
In July 1998, Shanghai Commercial Investment Company, ASIC & System State-Key Laboratory of Fudan University and a group of founders with dreams and pioneer spirits established FMSH. Since then, FMSH has successfully taken a dominant position of the ASIC industry in China. FMSH went public in Hong Kong Growing Enterprise Market on August 4th, 2000(stock code: 8102), being the first listed IC design company from mainland China. On January 8th, 2014, the enterprise transferred of listing from GEM to Main Board(stock code: 1385).
Fudan Microelectronics Group has formed five mature product lines and system solutions for security and identification, smart meters, non-volatile memory, smart appliances, and programmable devices FPGA, and the products are sold in more than 30 countries and regions. Security and identification products are widely used in finance, social security, urban public transportation, electronic certificates, mobile payments, anti-counterfeiting traceability and other fields, occupying a major market share. In the implementation of the national network and information security strategy, Fudan Microelectronics Group has integrated its own scientific research capabilities, continuously innovated in security encryption and information data processing, and achieved new results. In terms of smart meters, the company combines the national smart grid construction strategy and the development trend of the Internet of Things to develop a core MCU control chip with independent intellectual property rights to break the long-term foreign monopoly. The non-volatile memory chip product line fully covers the EEPROM and FLASH memory series, the EEPROM market share ranks first in China, and the high-reliability FLASH memory has unique characteristics. In terms of smart appliances, the leakage protection chip in the dedicated analog circuit has a complete range and superior performance. It is the most advantageous supplier in China. Since the 1990s, Fudan Microelectronics has developed 6-generation FPGA products, undertook a number of major FPGA special projects, formed a skilled FPGA R&D team, and broke through the key software and hardware technologies of large-scale FPGA products. Fudan Microelectronics Group has now successfully launched a large-scale tens of millions of gates, billion gates of 2 series of FPGA products. Tens of millions of gate-level FPGA products can be widely used in communications, imaging, industrial control and other fields. The billion gate FPGA not only increases the density of programmable resources, but also integrates high-speed interface modules such as SERDES and DDR3. It is a core device for high-speed communication, image processing, artificial intelligence, Internet of Things, and big data computing.
Fudan Microelectronics Group is a well-known trademark enterprise, high-tech benchmarking enterprise and intellectual property demonstration enterprise in Shanghai. It is also a nationally recognized post-doctoral workstation enterprise and a nationally planned integrated circuit enterprise. It is a designated technical sponsor of the International Special Olympics and is a "Forbes "The Best Small and Medium-sized Listed Enterprise" selected by the editor of Asia magazine.
Featured Product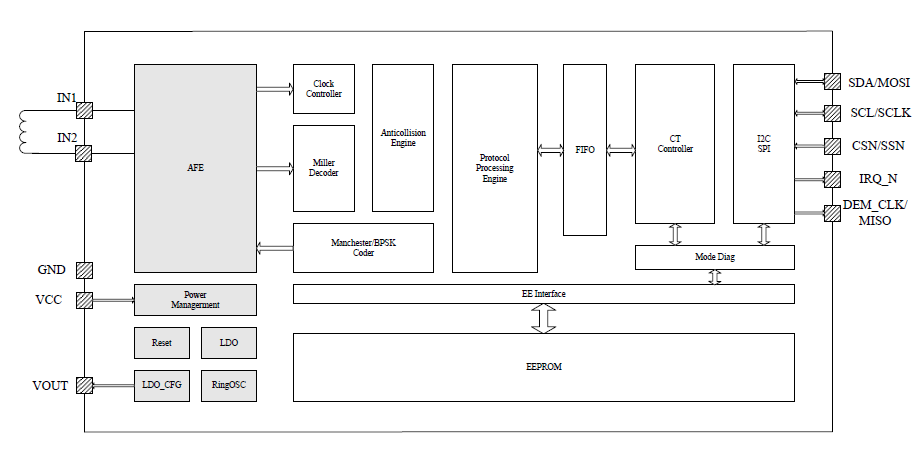 High frequency logic encryption card chip
The high-frequency logic encryption card chip is a product series of the RFID product line, which is based on the ISO14443 protocol and is aimed at non-contact near-field applications. Over the years, a series of products with a variety of capacity specifications have been formed. Relying on self-developed RF simulation technology with excellent compatibility and high-reliability storage technology, this series of products has developed into a star product and has achieved a larger share in the market.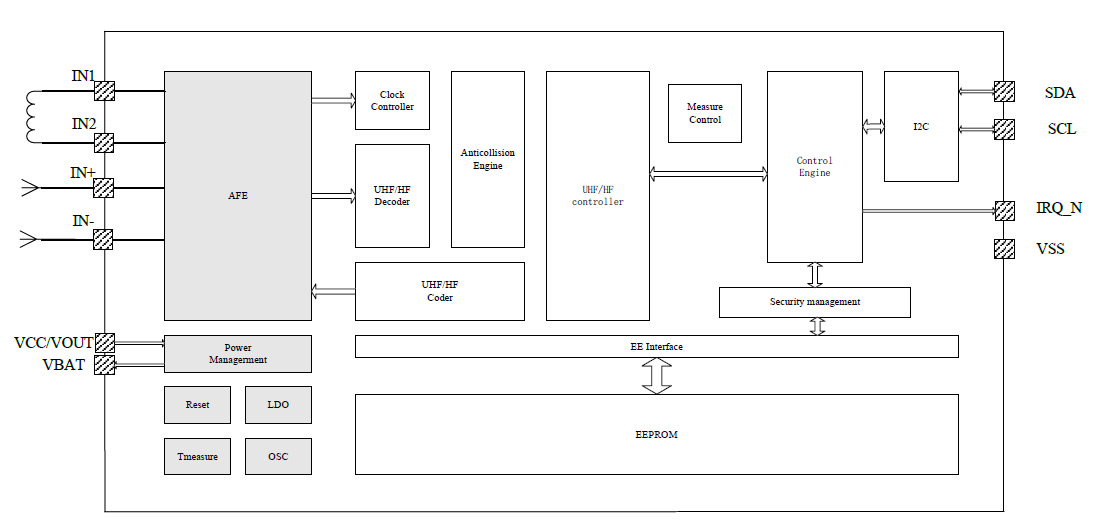 Dual frequency three interface temperature measurement label chip FM13DT160
FM13DT160 is an RFID tag chip with temperature measurement function. It has a total of three interfaces, contact and non-contact interfaces. The contact interface adopts the I2C protocol interface. The non-contact interface supports two radio frequency interfaces, high frequency and ultra high frequency. The interface can choose ISO14443 or ISO15693 standards, and the UHF interface supports EPC Global C1G2 and ISO18000-6C standards.
Fudan Microelectronics Group is guided by the national strategy, based on independent core technology, guided by the Internet, digital and intelligent applications, and comprehensively integrated, independent and controllable as its core advantages, and is committed to providing global users with an intelligent and quality life. Core" guarantee. "Special core makes the future", Fudan Microelectronics Group is willing to work with partners and end users to achieve a better tomorrow! To learn more about Fudan Microelectronics' integrated circuit and system solutions, welcome to visit the Shenzhen Convention and Exhibition Center (Futian) Booth No. 1A15.