IOTE 2020 The 14th International Internet of Things Exhibition· Shenzhen Station will be opened at the Shenzhen (Futian) Convention and Exhibition Center from July 29th to 31st, 2020.
The organizer of IOTE specially invited Harshcode LTD. (hereinafter referred to as Harshcode) to show the new technologies, new products and new solutions of the Internet of Things!

Harshcode LTD.
Booth No.:1A170
Shenzhen (Futian) Convention and Exhibition Center
July 29-31, 2020
Harshcode is a global supplier of RFID products for industrial asset tracking and process management. The company are dedicated to helping the industrial automation industry to create asset traceability under harsh conditions, improve process efficiency, and reduce operational risks.
Through close contact with different customers, intuitive design and industry practice, Harshcode has gained valuable knowledge and insights, which can provide reliable solutions for tool tracking MRO, automobile manufacturing process management, industrial asset tracking and medical equipment management.
At IOTE 2020 Shenzhen Internet of Things Exhibition, Harshcode will bring a variety of RFID tags to display, some of which are as follows: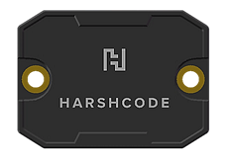 Apollo Tag
Apollo series UHF RFID tag are specifically designed for the industrial markets where critical and potentially hazardous situations require reliable identification of assets, Apollo tag provides an unrivaled performance to allowing customers to attach tags to metallic assets that have been too challenging to track in the past, Apollo tag with a combined ability to survive high temperatures, harsh elements, high impact and caustic chemicals.
• Excellent performance up to 12 meter
• Performs under repeated exposure to caustic fluids
• Survive high temperatures up to 500°F (260°C)
• Equipped Metal mounting holes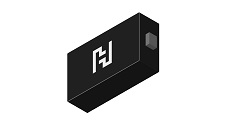 Pluto label
Pluto labels are compact, high temperature resistant and have high performance. Pluto tags are optimized for placement on metal assets such as tool tracking, IT asset tracking, and mold management. They have excellent performance, can read up to 4 meters, and implement automatic tracking to increase productivity.
• Compact size for smaller applications
• Excellent performance of up to 4 meters
• High temperature range
• Exceptional Durability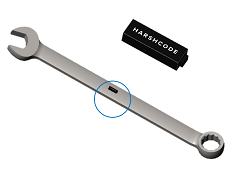 Bit Alpha Tag
Bit series tags are specially designed for small assets tracking such as tools and surgical instruments. The Bit series tag is the industry's best sized tag for performance with it long read range that enables automatic tracking for improved productivity and reduces risks from foreign object debris (FOD).
• Small form factor
• Performs on-metal performance
• High temperature range
• Exceptional durability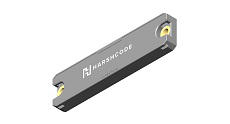 Log Tag
Log tag is the versatile and durable tag for asset tracking applications with excellent performance. It is IP68-rated with an anti-UV design making it suitable for outdoor environments, as well as exposure to water and contaminants.
The Log tag has a long-read range of up to 15 metres and a broad read angle for industrial and warehouse portals and logistics applications. It can be easily mounted using rivets or foam adhesive.
• Long range outdoor environments
• Cost effective
• Extreme durability
• Various easily mounting systems
Register for IoTE 2020 Free Ticket CLICK HERE
Register as a VIP visitor for free and enjoy the following special benefits::
1. The exhibition was founded in 2009 and is the first domestic Internet of Things virtual reality, car networking, intelligent robot, wearable, smart medical, smart home professional fair. The largest and most comprehensive internet of things exhibition in Asia.
2. E-mail to the show the latest exhibitors list, featured exhibits and solutions. It is estimated that there are nearly 700 exhibitors from china and other countries, more than 12,000 professional audience and buyers.
3. Receive the VIP confirmation letter and text message before the exhibition, you can avoid registration at the scene.
4. If you need to purchase, you can arrange appointments for high-level exhibitors of designated categories,get skype to contact:13266868052.
5. Free exhibition magazine. (Limited to 2000pcs)
6. All VIP visitors will be given free water on site.
7. In the same period, the Internet of Things, virtual reality, car networking, intelligent robots, wearable, smart medical, smart home professional conferences will be staged at the same time, and you can also apply for free tickets for the conference.
8. The follow-up information of the exhibition will be given priority.
Complete VIP registration within one minute:
http://eng.iotexpo.com.cn/IOTUApply.aspx#txtCName