The 7th China International Internet of Things and Smart City Exhibition(abbreviation: IOTE) will be held at Shenzhen Convention & Exhibition Center On August 20 to 22, 2015, which sponsored by International Internet of Things Business and Application Promotion Association,organized by U-link Media Group. Shanghai integrated circuit technology and Industry Promotion Center (ICC) will participate in IOTE 2015. The booth number is B17-B18 and welcome your visit!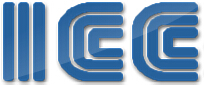 ICC was founded in February, 2000, which is organized by the Shanghai Municipal Science and Technology Commission, and has been put under the Shanghai Academy of Sciences since January, 2010 ,for Shanghai to promote the application of technology innovation system construction.
Aroundi science and technology development strategy of the country and Shangha, ICC actively create and optimize the service innovation and entrepreneurship environment, exert and strengthen three functions with the integrated circuit design technology service, information technology project management, integrated circuit industry, to build and promote the construction of two service platforms including Shanghai City professional IC design technology and Shanghai radio frequency identification technology.
The ICC gradually formed a integrated circuits technical service system, which is containing multi project wafer (MPW) service, integrated circuit testing support, EDA design tools, support hardware accelerated SoC authentication service, RFID testing services, project management, personnel training, information technology industry research and analysis.
Among them, the management and technical service system of MPW which is established for the national industry and academia, has provided advanced 0.35um-40nm machining services for more than 300 IC design companies and universities of more than 3000 items of the MPW integrated circuit, to support the development of a large number of enterprises of small and medium sized integrated circuit design.
The RFID technical service system has covered the technical scheme of RFID test, RFID verification, RFID tag innovation and product selection, RFID technology patent information services, through the relevant service, will provide product quality reliability assurance for the development of Shanghai and the national RFID industry, production, market scale application.
About The 7th China International Internet of Things and Smart City Exhibition
International Internet of Things Expo(IOTE) is the largest exhibition of its kind not only in China, but also in Asia. It is an important showcasing and trading & communication platform for the whole industry chain of IoT/ RFID/ Smart Card technologies.
The First session of IOTE was held in 2009. During the past 5 years, the scale of this expo has expanded fast with its influence far reaching. The number of exhibitors has grown from 98 to 300 in 2014, with corresponding growth of attendance from 7000 to 18,693 in 2014. There were international visitors from 20 countries - Australia, Canada, Egypt, France, Germany, India, Iran, Italy, Japan, Korea, Malaysia, Pakistan, Peru, Portugal, Turkey, Russia, Singapore, Saudi Arabia, the UK and the US.
As the most important exhibition in IoT/ RFID/ Smart Card industry, it concentrates a great deal of the latest technologies, R&D results and products in the world of RFID/ Smart Card industry. On its event of every year, the organizer widely invites RFID/ Smart Card technology vendors, end users, information service providers and integrators to communicate face to face. The expo has been acknowledged as an effective and swift channel to acquire information from the industry and as a professional platform for product trading and new product promoting.
You can visit the online introduction of the expo at http://www.iotexpo.com.cn/ENG/ for more information.