Chengdu EverHigh Technology Co. Ltd will join 2019 The 12th International Internet of Things Exhibition (Summer Fair) from July 30 to August 1 with their biometric authentication device and technology of the Company. The booth number is 1A117.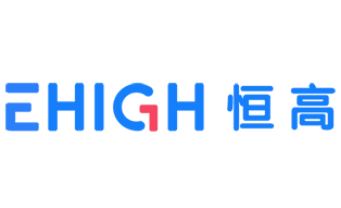 Chengdu EverHigh Technology Co. Ltd is a high-tech enterprise which focuses on the technology of high precision positioning and precision of centimeter level face recognition technology research and development, founded in 2014, is located in Chengdu Intelligent Information Port, research and design in computer, communication and electronic technology, software development and sales, information system design and integrated service.
The company's core development team with electronic information industry leading technology knowledge, but also have digital electronics industry senior professor, Dr. theoretical argument, for the company guidelines and technology innovation, the company's R & D can always at the international leading level.
Since its inception, adhere to independent research and development of high-tech constant, through continuous innovation and breakthrough in technology and application, and now owns a number of independent patent technology, the personnel safety management and monitoring system "as the core products, accurate positioning of personnel, materials and equipment, combined with the function of face recognition, track playback, electronic fence, video linkage, behavior analysis on the basis of this, a full range of fine management of science and technology enterprises, formed a series of products in the chemical plants, coal mines, nursing homes, prisons and other different industries, different scale, different applications and solutions, to create inspirational smart things to become the leading brand of security management.
Products
Positioning label
The hand-held positioning tag belongs to the wrist-worn positioning tag, which has the advantages of waterproof and moisture-proof, and long battery life. Mainly used in exhibition halls, nursing homes, chemical plants and other personnel positioning scenes.
Tamper-type material positioning label
Material positioning label, installation method: paste, bundle, screw. It has the advantages of defensive waterproof and long battery life. Mainly used in factories, chemical plants, warehouse materials positioning.
Ceiling type positioning base station
Ceiling-type positioning base station installation method: adsorption of the top of the house, with the advantages of waterproof and moisture-proof installation. Mainly used in indoor environments such as nursing homes, exhibition halls, factories.
Outdoor positioning base station
D09 outdoor positioning base station installation method: attached to the rod body, with waterproof and moisture-proof installation and other advantages. This outdoor positioning base station is mainly used in outdoor environments such as tunnels and construction sites.
Since 2009, during the past 10 years, the scale of this expo has expanded fast with its influence far reaching. The event attracted 706 exhibitors and more than 101510 visitors in 2018, visitors are from 20 countries - China, Australia, Canada, Egypt, France, Germany, India, Iran, Italy, Japan, Korea, Malaysia, Pakistan, Portugal, Turkey, Russia, Singapore, Saudi Arabia, the UK and the US.
2019 the 12th International Internet of Thing Exhibition is a complete showcase of IoT industry chain, including IoT perceptual layer (RFID, Barcode, Smart Card, Smart Sensor), transport network layer (NB-IoT, LoRa, 2G/3G/4G/5G, eSIM, Bluetooth, WIFI, GPS, UWB) and Intelligent applications layer (Cloud, Mobile Payment, RTLS, New Retail, Industry 4.0, Smart logistics, Smart City, Smart Home). This exhibition expected to more than 70,000 square meters in area, more than1,000 professional exhibitors , and more than 130,000 professional visitors and purchaser.
Date:July 30 - August 1, 2019
Venue:Shenzhen Convention & Exhibition Center,Hall 1, 6, 9
Register for IoTE 2019 Free Ticket: http://eng.iotexpo.com.cn/IOTUApply.aspx