Microsoft will join 2019 The 12th International Internet of Things Exhibition (Summer Fair) from July 30 to August 1 with Microsoft Azure Cloud Computing Platform & Services
of the Company. The booth number is 1A127.
Microsoft enables digital transformation for the era of an intelligent cloud and an intelligent edge. Its mission is to empower every person and every organization on the planet to achieve more.
Products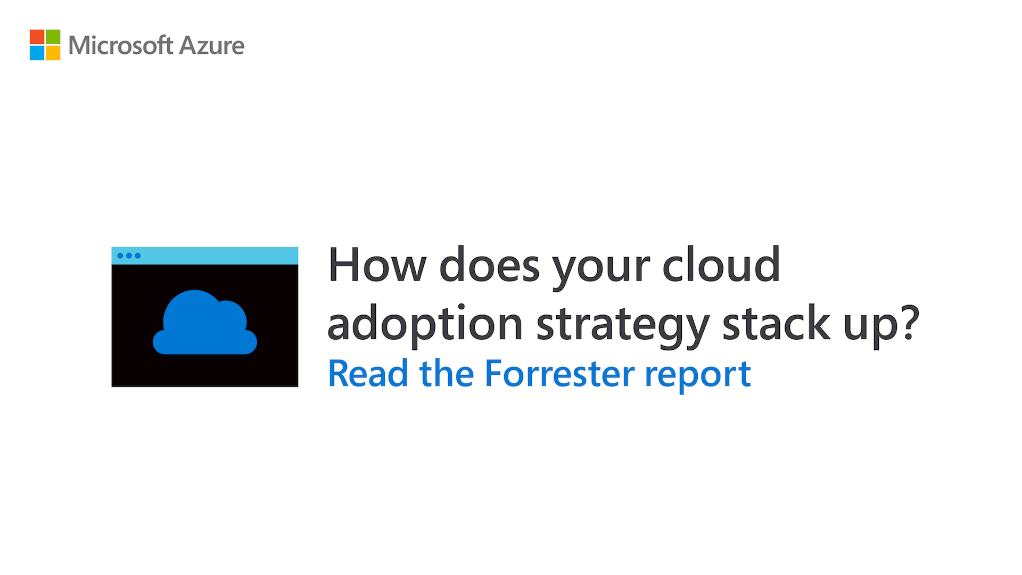 What is Azure?
Azure is an ever-expanding set of cloud computing services to help your organization meet its business challenges. With Azure, your business or organization has the freedom to build, manage, and deploy applications on a massive, global network using your preferred tools and frameworks.
Productive
Turn your ideas into solutions faster with Azure. Develop using any tool, language, or framework you want and access 100+ services with great end-to-end tools to make you successful.
Hybrid
Get a consistent experience, whether in the cloud or on-premises, and a comprehensive view across both environments. Azure has the broadest set of hybrid capabilities of any cloud provider.
Intelligent
Achieve more with a leading set of modern artificial intelligence (AI) services, tools, and enterprise-grade infrastructure that allow you to run your AI workloads from anywhere at scale. Take advantage of pre-built APIs, or build your own AI solutions easily, including custom machine learning models.
Trusted
With more certifications than any other cloud provider, Azure is a trusted partner and leader in privacy, compliance, and security. Build your applications and migrate your infrastructure with peace of mind.
Azure is secure
Security is a given in the cloud industry, but Azure's proactive approach to security, compliance, and privacy is unique. Microsoft leads the industry in establishing and consistently meeting clear security and privacy requirements.
Between its industry-leading compliance and privacy certifications to built-in security controls and unique threat intelligence, Azure has everything you need to identify and protect against rapidly evolving threats.
Start with a secure foundation
Reduce costs and complexities with a highly-secure cloud foundation that takes advantage of multi-layered security provided by Microsoft.
Streamline your compliance and enable business transformation
Use built-in controls, configuration management tools, implementation and guidance resources, and third-party audit reports to simplify your compliance needs.
Detect threats early
Identify new threats and respond quickly with unique services informed by real-time global cybersecurity intelligence delivered at cloud scale.
Azure is global
With datacenters in more regions than any other cloud provider, Azure provides a global reach with local presence that many businesses and organizations need, allowing them to reduce the cost, the time, and the complexity of operating a global infrastructure while meeting local data residency needs.
Azure global network
Join one of the largest networks in the world, backed by decades of continuous investment.
Extend your reach across 54 Azure regions with speed and scale to meet your needs.
Trust the same resilient network infrastructure that supports Skype, Bing, and Microsoft Exchange.
Fastest connectivity from your datacenter to the cloud at 100 Gbps through Azure ExpressRoute
More than 130 global edge node locations
60+ global CDN (content delivery network) points of presence, bringing content closer to users
IP traffic stays entirely within our global network and never enters the public Internet
100,000 miles of lit fiber optic and undersea cable systems
Give your business a powerful and resilient backbone
Enable fast and scalable performance for all your apps and services. The Azure global network backbone connects hundreds of edge nodes and data centers to support massive enterprise and consumer services like Microsoft 365 and Xbox. Learn how we build it.
Fortify your systems with intelligent and adaptive security
Built on a sophisticated software-defined networking stack developed in collaboration with Microsoft Research and the open-source community, Azure rapidly predicts, emulates, and responds to issues and anomalies. Read about Azure network security.
Stay close to your apps and data for enhanced performance
Run your apps and services across Azure regions and global edge nodes that reach thousands of unique internet partners. Whether you access Microsoft cloud services via the Internet or a private connection, such as ExpressRoute, proximity to Azure helps you improve performance. All traffic entering the global network remains entirely within it, regardless of location.
Run your apps on leading-edge innovation
The Azure network deploys updates reliably in hours. Encompassing hundreds of datacenters and thousands of switches, the network infrastructure is powered by Software for Open Networking in the Cloud (SONiC). This open-source switch operating system is developed to meet the requirements of a largescale platform like Azure and is supported by industry-leading vendors.
Since 2009, during the past 9 years, the scale of this expo has expanded fast with its influence far reaching. The event attracted 706 exhibitors and more than 101510 visitors in 2018, visitors are from 20 countries - China, Australia, Canada, Egypt, France, Germany, India, Iran, Italy, Japan, Korea, Malaysia, Pakistan, Portugal, Turkey, Russia, Singapore, Saudi Arabia, the UK and the US.
2019 the 12th International Internet of Thing Exhibition is a complete showcase of IoT industry chain, including IoT perceptual layer (RFID, Barcode, Smart Card, Smart Sensor), transport network layer (NB-IoT, LoRa, 2G/3G/4G/5G, eSIM, Bluetooth, WIFI, GPS, UWB) and Intelligent applications layer (Cloud, Mobile Payment, RTLS, New Retail, Industry 4.0, Smart logistics, Smart City, Smart Home). This exhibition expected to more than 70,000 square meters in area, more than1,000 professional exhibitors , and more than 130,000 professional visitors and purchaser.
Date:July 30 - August 1, 2019
Venue:Shenzhen Convention & Exhibition Center,Hall 1, 6, 9
Register for IoTE 2019 Free Ticket: http://eng.iotexpo.com.cn/IOTUApply.aspx