In recent years, with the vigorous development of the Internet of Things industry, a number of representative IoT companies have emerged. The organizer of IOTE invites Shenzhen Jetsun Trading Co., Ltd. (hereinafter referred to as: Jetsun) to participate in the 14th Internet of Things Exhibition at IOTE2020-Shenzhen Station that held from 29th to 31st, the latest achievements will be displayed at booth 9D97 in Shenzhen Convention and Exhibition Center.
Founded in March 2001, Jetsun Trading has focused on various types of batteries for more than 20 years, and has gained most of its share in the application of imported battery brands for instrumentation. The company insists on "concentration, professionalism and concentration". According to the needs of customers' products, it independently completes service such as program design and power management system development. It is an agent of the world-renowned brand Panasonic "Panasonic" battery in China; the company is the China Metrology Association, The National Standardization Technical Committee for Electrical Instruments and Meters, the Energy Measurement and Control Technology Working Committee of China Metrology Association and other relevant standard committee members have participated in the formulation of a number of national relevant standards.
Recommended battery products for the Internet of Things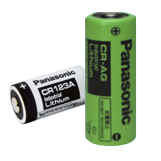 Cylindrical lithium manganese dioxide battery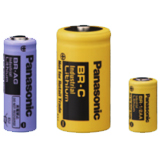 Cylindrical lithium fluoride battery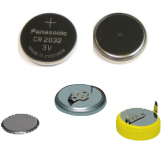 Lithium manganese dioxide button battery
For more product technical information and application cases of Shenzhen Jetsun, July 29-31 at the IOTE2020 Shenzhen International Internet of Things exhibition, we expect your participation!

Shenzhen Jieshun Trading Co., Ltd.
Shenzhen (Futian) Convention and Exhibition Center
July 29-31, 2020
Booth number: 9D97
Register as a VIP visitor for free and enjoy the following special benefits::
1. The exhibition was founded in 2009 and is the first domestic Internet of Things virtual reality, car networking, intelligent robot, wearable, smart medical, smart home professional fair. The largest and most comprehensive internet of things exhibition in Asia.
2. E-mail to the show the latest exhibitors list, featured exhibits and solutions. It is estimated that there are nearly 700 exhibitors from china and other countries, more than 12,000 professional audience and buyers.
3. Receive the VIP confirmation letter and text message before the exhibition, you can avoid registration at the scene.
4. If you need to purchase, you can arrange appointments for high-level exhibitors of designated categories,get skype to contact:13266868052.
5. Free exhibition magazine. (Limited to 2000pcs)
6. All VIP visitors will be given free water on site.
7. In the same period, the Internet of Things, virtual reality, car networking, intelligent robots, wearable, smart medical, smart home professional conferences will be staged at the same time, and you can also apply for free tickets for the conference.
8. The follow-up information of the exhibition will be given priority.
Complete VIP registration within one minute:
http://eng.iotexpo.com.cn/IOTUApply.aspx#txtCName