Laxcen, a professional provider of IoT solution, industry 4.0 and product will attend IoTE2017 (Aug 16-18, Shenzhen) with its latest products: long-distance, ant-metal label M100L and flexible anti-metal label MT 48, RFID smart bookshelf and self-service RFID library, the booth No is A36.
Laxcen has more than 70 patents, undertaken many national and government projects. The company's product has been used in various industries.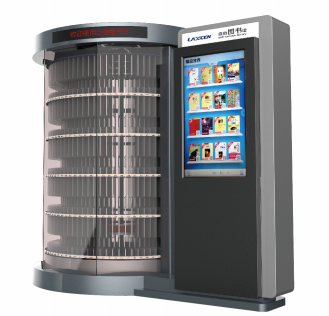 IoTE 2107 - The largest and most comprehensive RFID/IoT event in Asia, So far,more than 300 RFID manufacturers,including global leading brands Alien,Tatwah Smartech,Invengo, Alien, Mühlbauer, ST, Fudan Microelectronics, Sato, Denso, Fujitsu,Zebra,Murata and UPM.Other IoT global players such as Huawei, ZTE, Intel,Telit, Sensoro, Baidu, Gizwits, NXP, Fujitsu, Invengo, Postek, Aisino, Legic China, Trimble-ThingMagic, Alien, NB-IoT Alliance, China Unicom, Lierda, Xlink, ACS Tech, BEONE, Ing Dan, Zigbee Alliance, Figigantic,Security & Fire, Umeinfo, AMN, and etcs, also participate IoTE 2017.
Register for Free Ticket: http://eng.iotexpo.com.cn/IOTUApply.aspx
免费登记成为VIP观众,享受以下特殊礼遇:
1.展会自2009年起创办,为国内第一个物联网、虚拟现实、车联网、智能机器人、可穿戴、智能医疗、智能家居专业博览会,目前展会规模为亚洲第一,2016年即将成功举办第八届。举办地点深圳会展中心2、3、4号馆,时间为8月18-20日,物联网产业链人士必来之地。
2.邮件告知展会的最新展商名单、特色展品和解决方案,预计国内外展商近500家,物联网、虚拟现实、车联网、智能机器人、可穿戴、智能医疗、智能家居展品10000件,专业观众及买家5万人。
3.展前收到VIP确认函和短信,免去现场排队登记手续。
4.如有采购需要,可为您安排指定类别展商高层的约见。
5.免费赠送价值100元展会会刊。(限前 2000 名)
6.所有VIP观众现场免费赠水,并独享抽取千元大奖的机会。
7.同期物联网、虚拟现实、车联网、智能机器人、可穿戴、智能医疗、智能家居专业会议同期上演,还可申请会议免费听会门票。
8.展会会议后续资料,优先获得。
一分钟完成 VIP观众登记
http://www.iotexpo.com.cn/IOTUApply.aspx#start