ZTEWelink, a company dedicated to the development, production and marketing of cellular M2M Modules, connected car solutions and IoT solutions will attend IoTE 2017, the booth No is B11.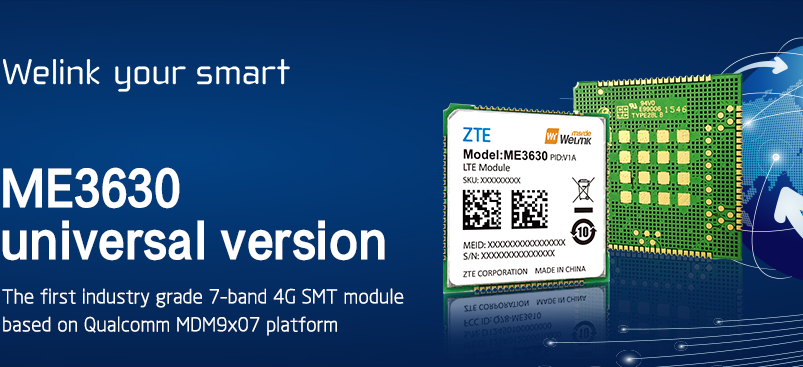 ZTEWelink's high-performance M2M modules deliver wireless connectivity with a variety of air interfaces, covered GSM/GPRS, CDMA 1X/EV-DO, WCDMA/HSPA/HSPA+, LTE TDD and LTE FDD, LTE Cat-M1/NB-IoT. The diversity of the products, features and form factors provide opitions to system integrators that are easily incorporated into their designs to solve their connectivity needs and vertical market requirements. Many of ZTEWelink modules share the same form factor and footprint across different air technologies and data rate, which helps customers dramatically cut costs and increase productivity and efficiency.
ZTEWElink has 13 years experience in the field of modules with variety of module products are certified by the major operators worldwide, including AT&T, Verizon, NTT DoCoMo, and SK Telcom, etc. and have been applied in different vertical industries, such as smart metering, video surveillance, smart city, connected car, tracking, POS, tele-healthy, etc..
Register for IoTE 2017 Free Ticket: http://eng.iotexpo.com.cn/IOTUApply.aspx
Register as a VIP visitor for free and enjoy the following special benefits::
1. The exhibition was founded in 2009 and is the first domestic Internet of Things virtual reality, car networking, intelligent robot, wearable, smart medical, smart home professional fair. The largest and most comprehensive internet of things exhibition in Asia. 2018(10th) Shenzhen International Internet of Things Exhibition will be held on July 31-Aug 2 at Shenzhen Convention and Exhibition Center.
2. E-mail to the show the latest exhibitors list, featured exhibits and solutions. It is estimated that there are nearly 700 exhibitors from china and other countries, more than 12,000 professional audience and buyers.
3. Receive the VIP confirmation letter and text message before the exhibition, you can avoid registration at the scene.
4. If you need to purchase, you can arrange appointments for high-level exhibitors of designated categories,get skype to contact:13266868052.
5. Free exhibition magazine. (Limited to 2000pcs)
6. All VIP visitors will be given free water on site.
7. In the same period, the Internet of Things, virtual reality, car networking, intelligent robots, wearable, smart medical, smart home professional conferences will be staged at the same time, and you can also apply for free tickets for the conference.
8. The follow-up information of the exhibition will be given priority.
Complete VIP registration within one minute:
http://eng.iotexpo.com.cn/IOTUApply.aspx#txtCName